Vacheron Constantin Historiques American 1921
There are few truly iconic watches and one of these is the Vacheron Constantin Historiques American 1921. Last year, for the 100 anniversary of the Americain 2021, Vacheron released two versions in White Gold and one Limited in Platinum.
This review is about the White Gold 40mm version Ref. 82035/000G-B735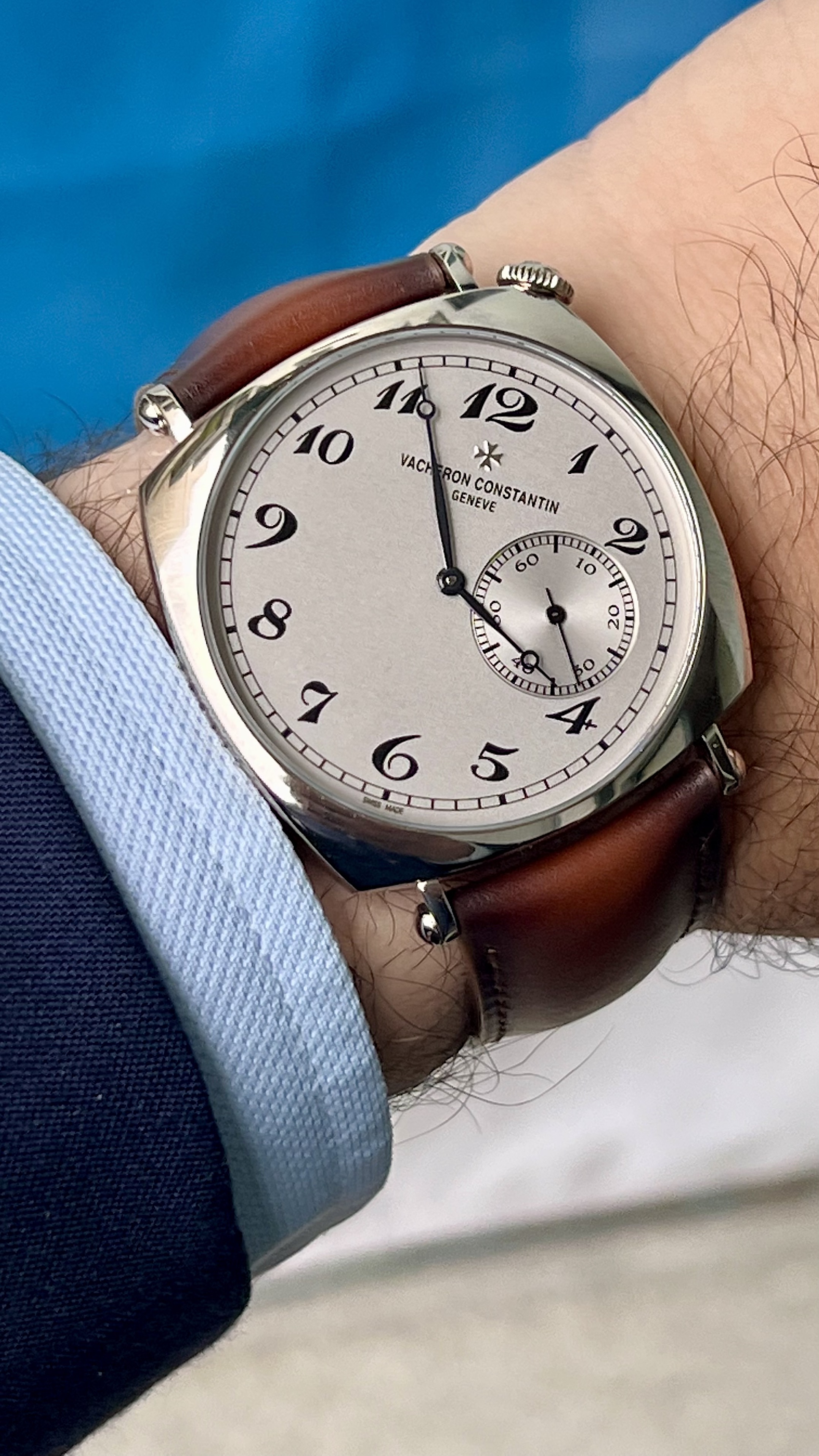 The first thing that makes this watch unique is obviously the dial. Unlike any other watch the dial is tilted to allow a driver to see the time without having to rotate the wrist: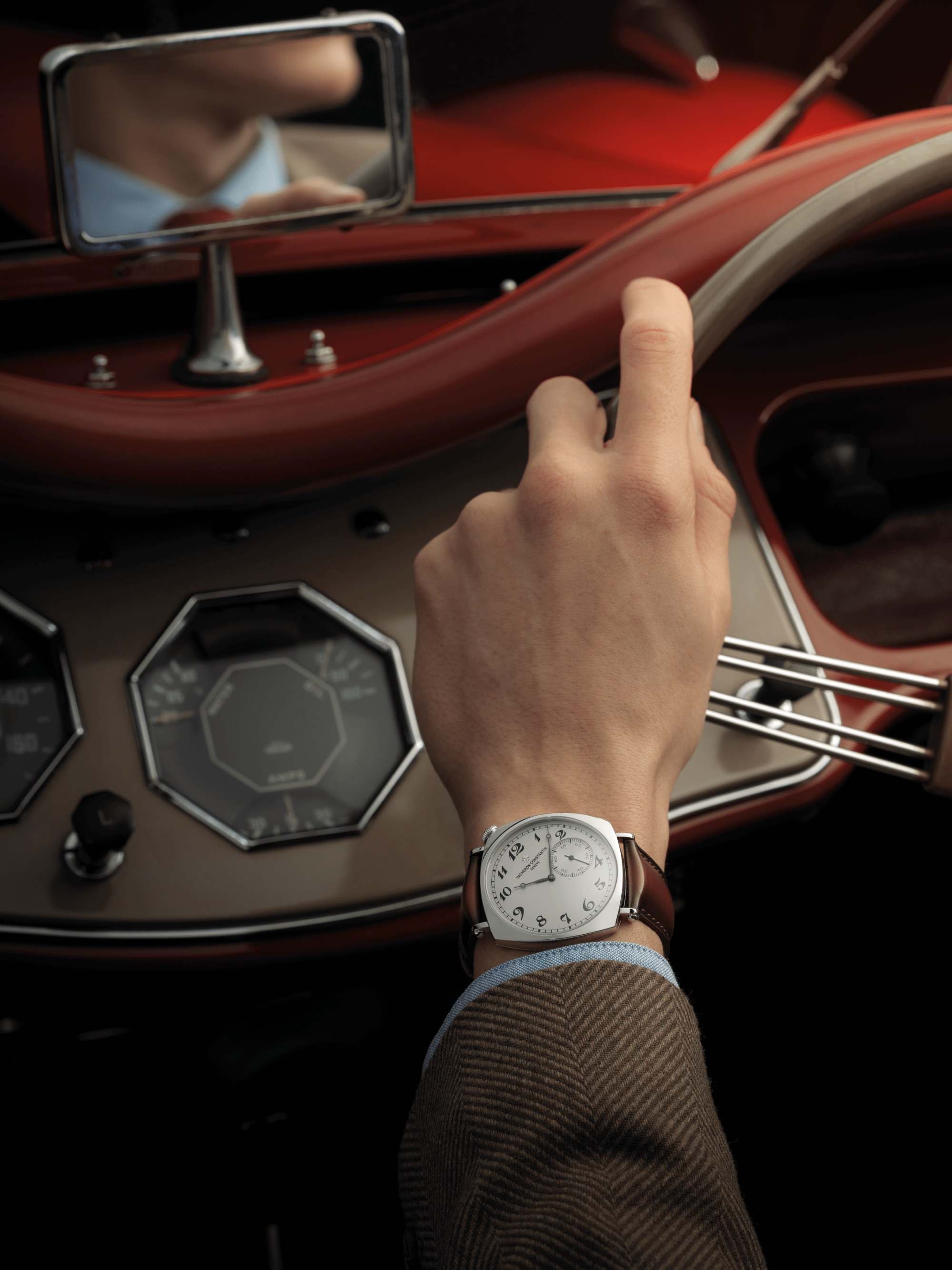 This new version is pretty much monochromatic: the white gold, which appears with light grey hue, is well matched with the silver grained dial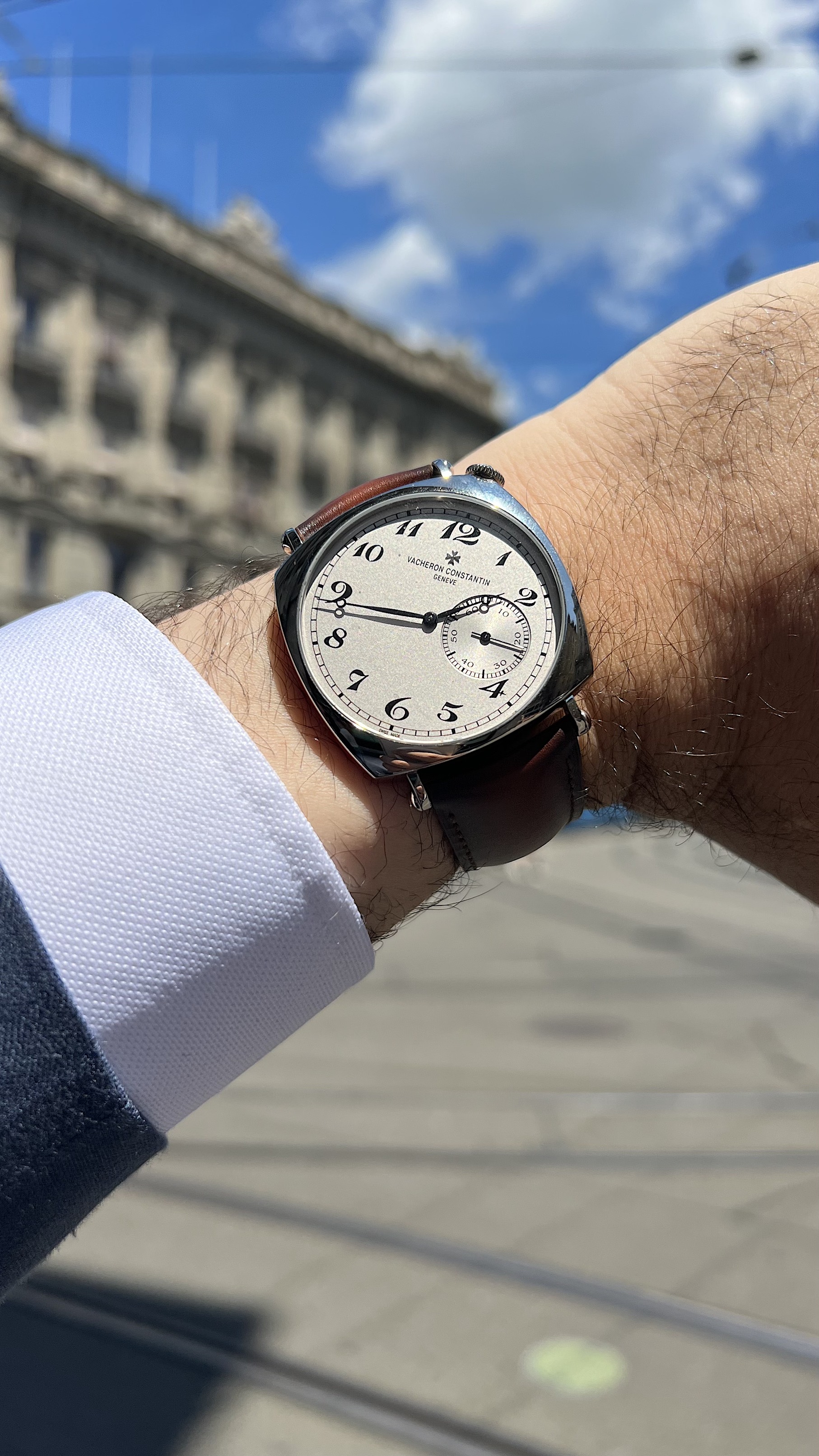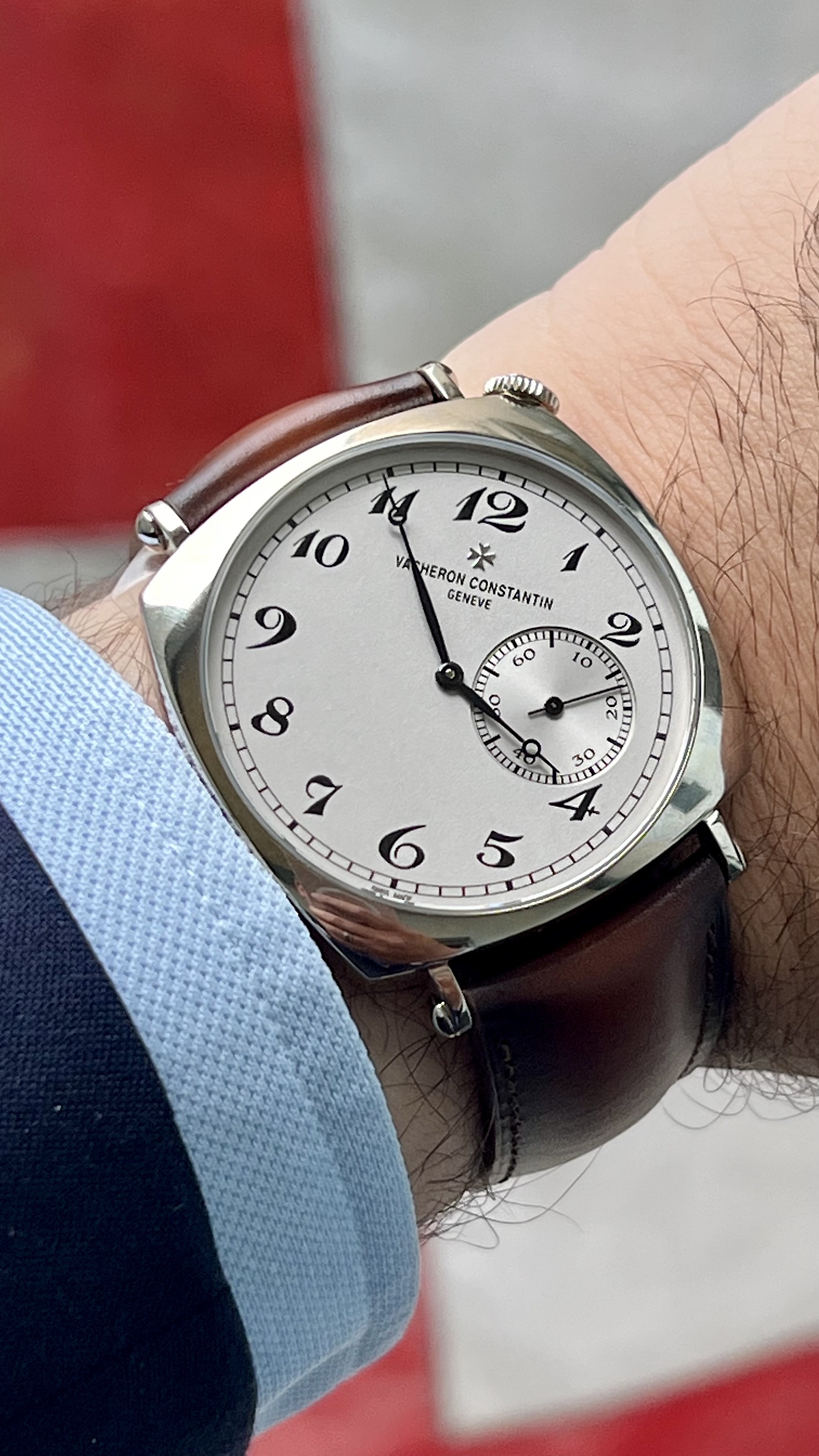 Things get more exciting with the new strap, hand-made in Milano by Serapian. It is a faded brown that looks great both in formal and informal settings: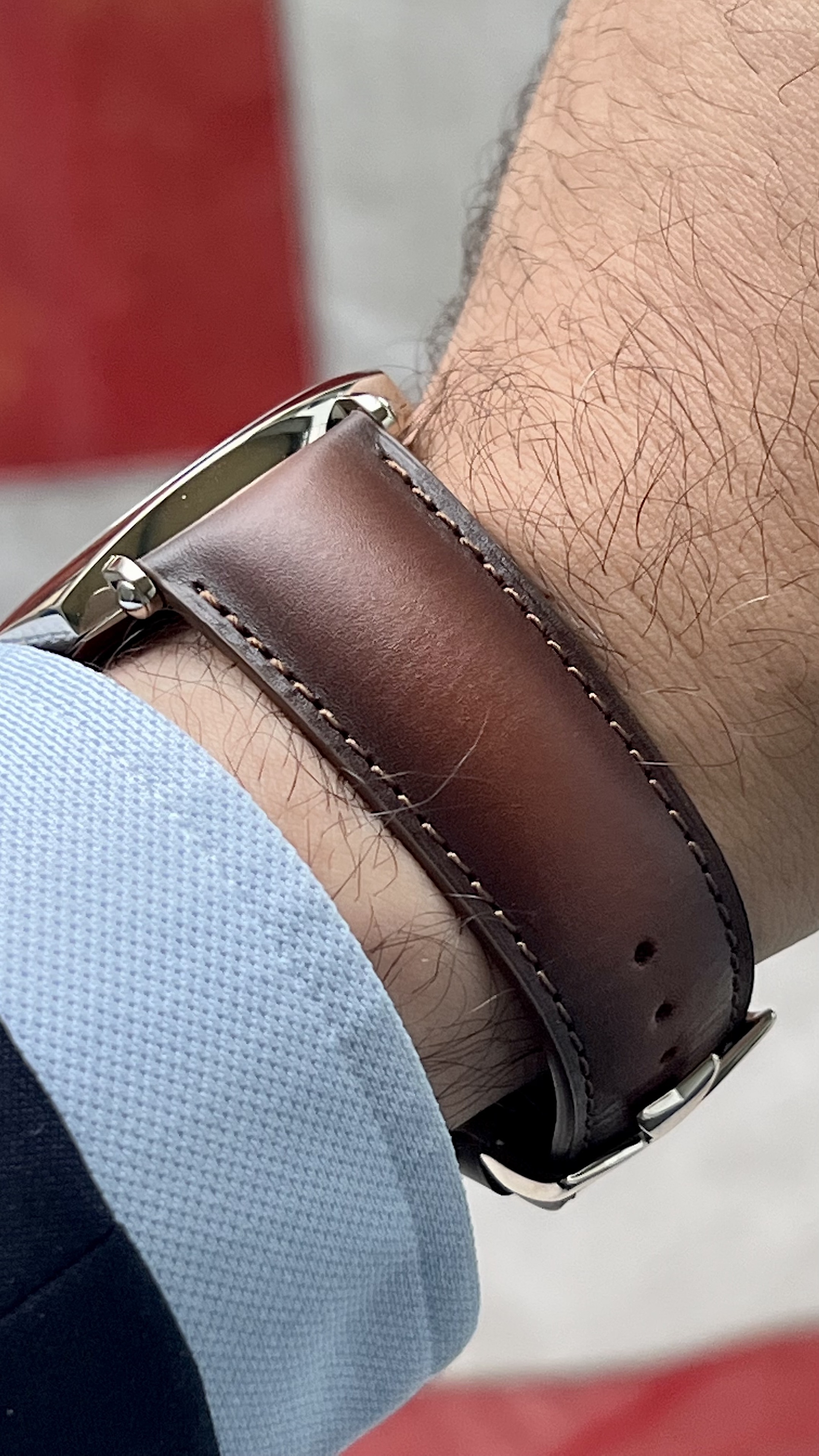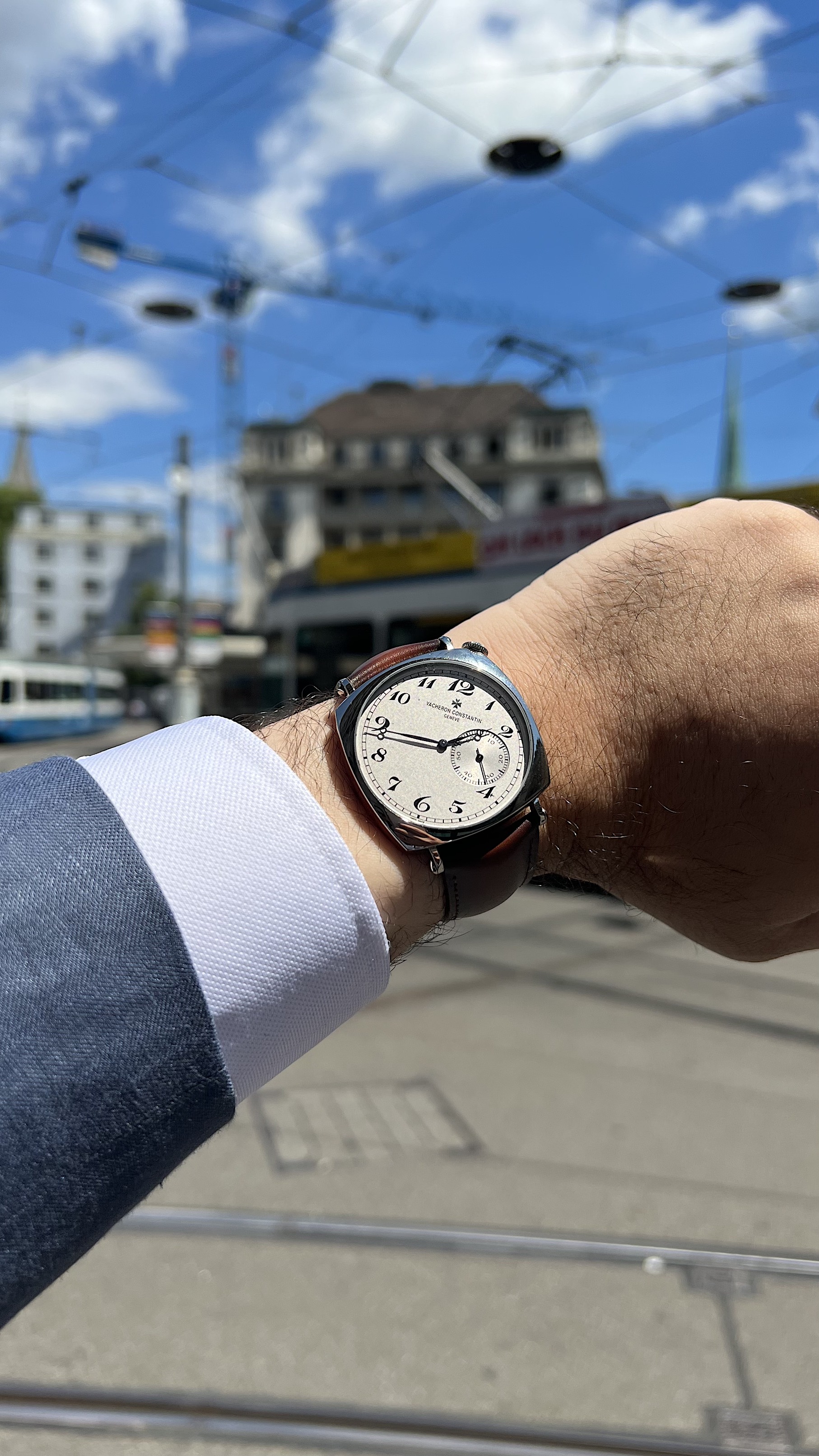 The strap is very comfortable and the buckle features the awesome Vacheron maltese cross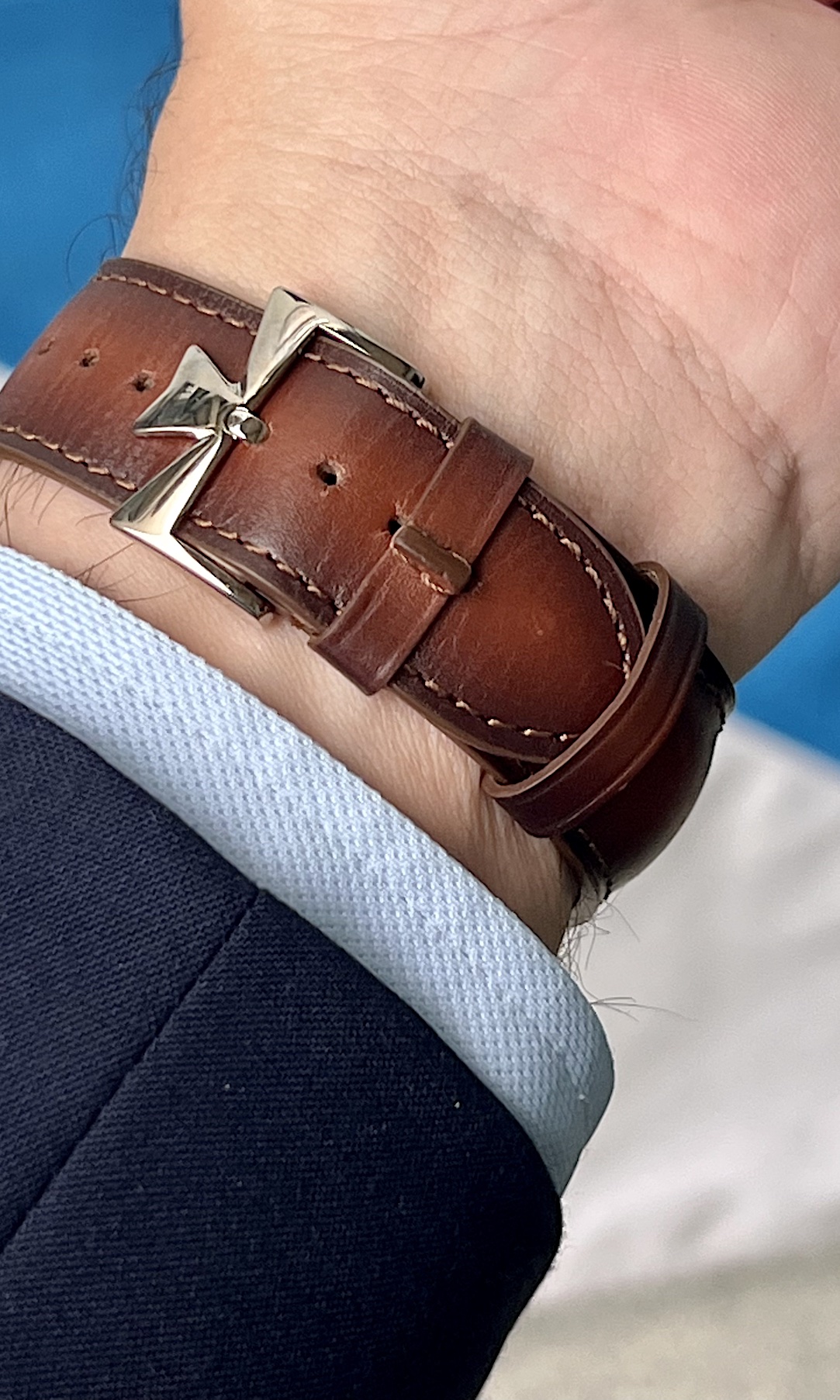 as we can see in the photos below (credits: Vacheron Constantin) the watch is pretty much
linked to the automotive theme.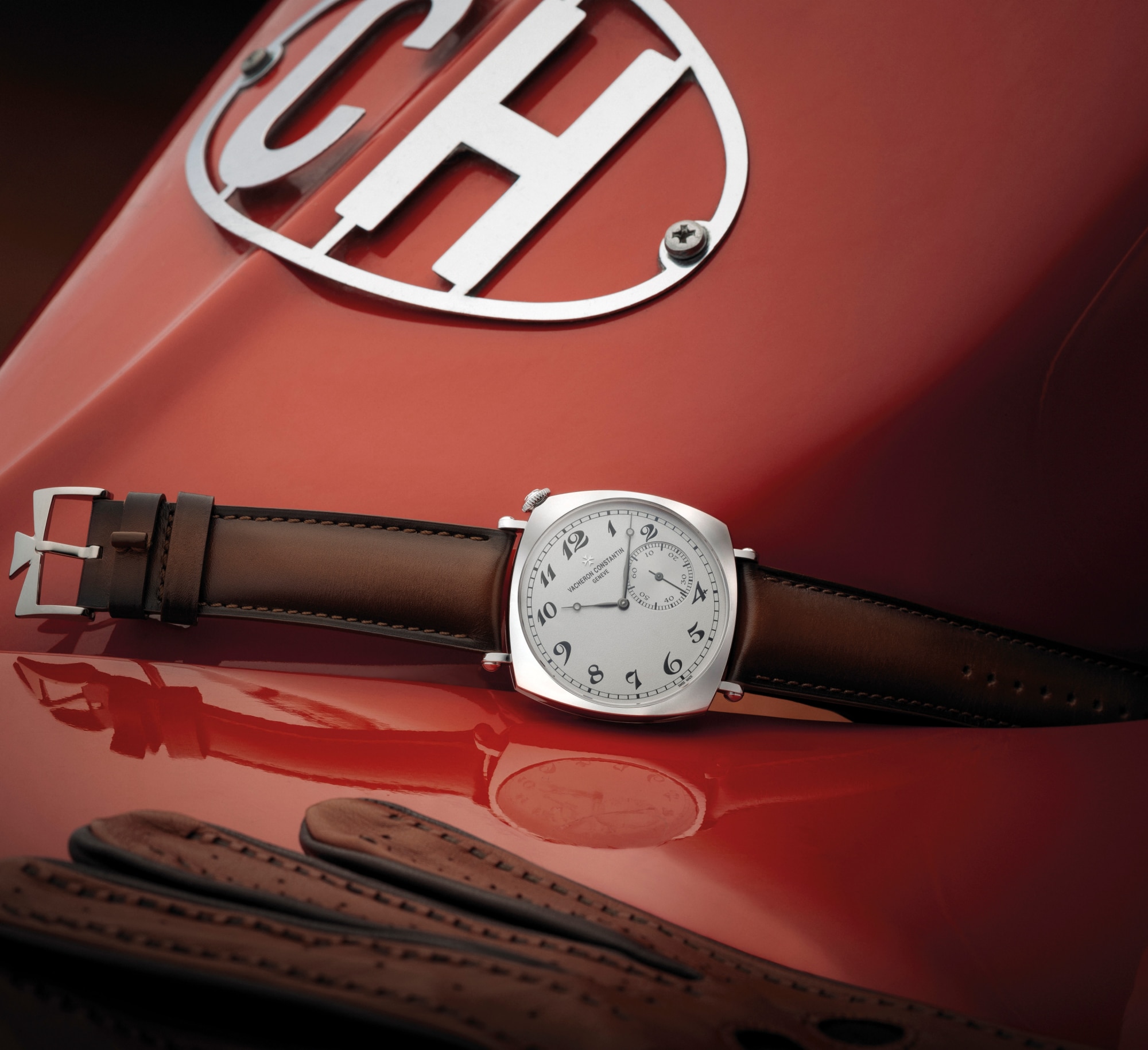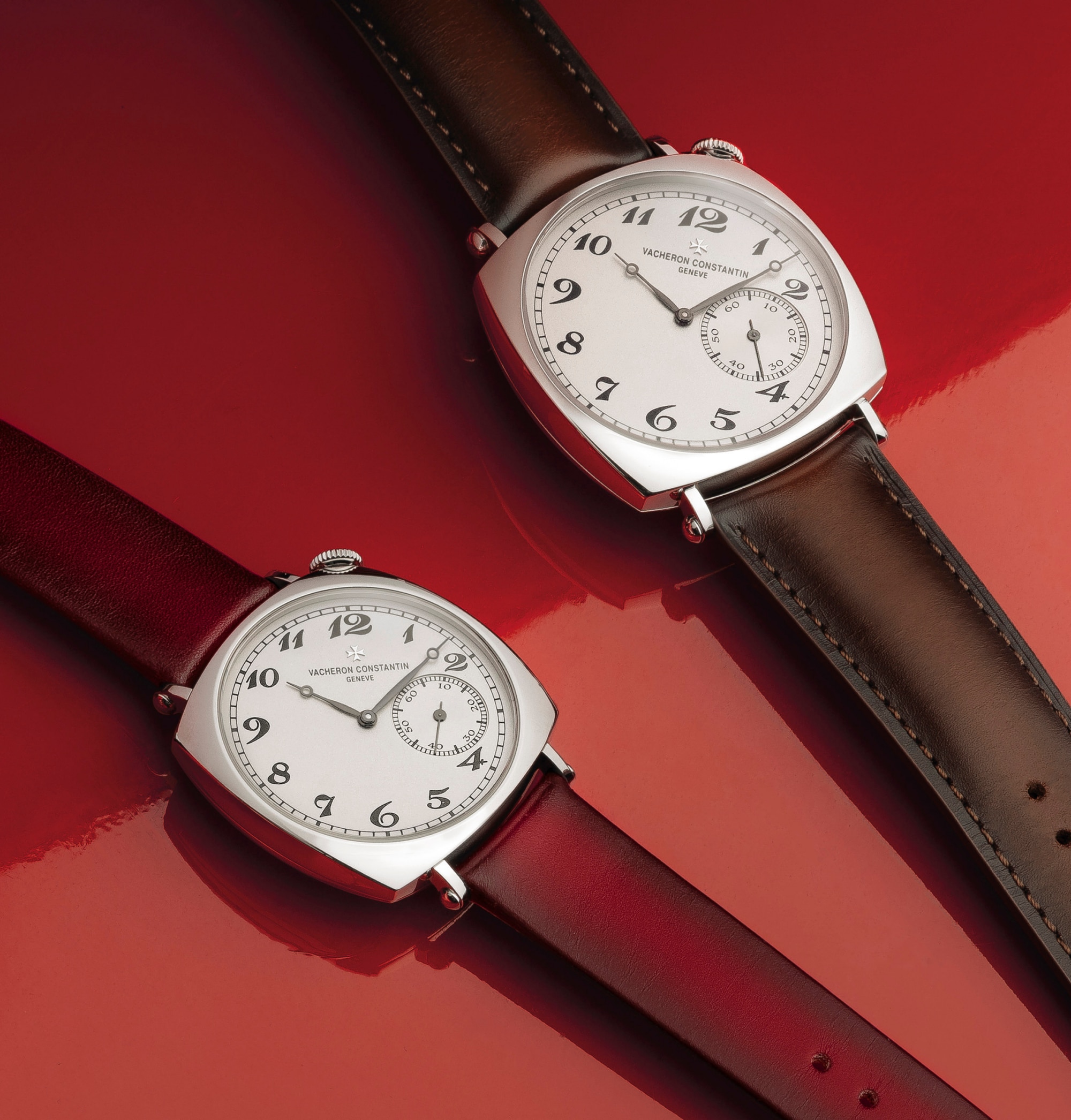 the smaller version would be suitable for smaller wrists and features a different burgundy strap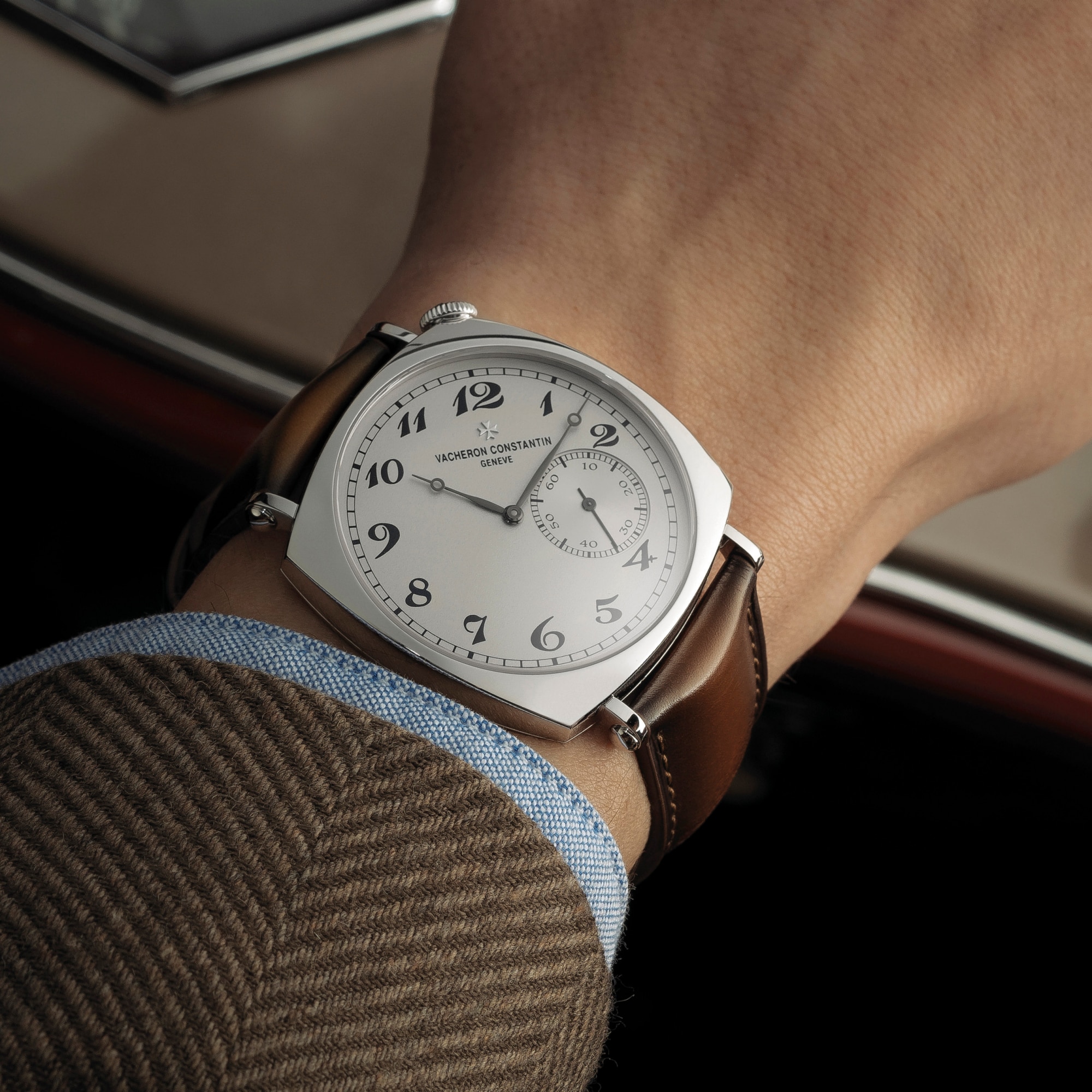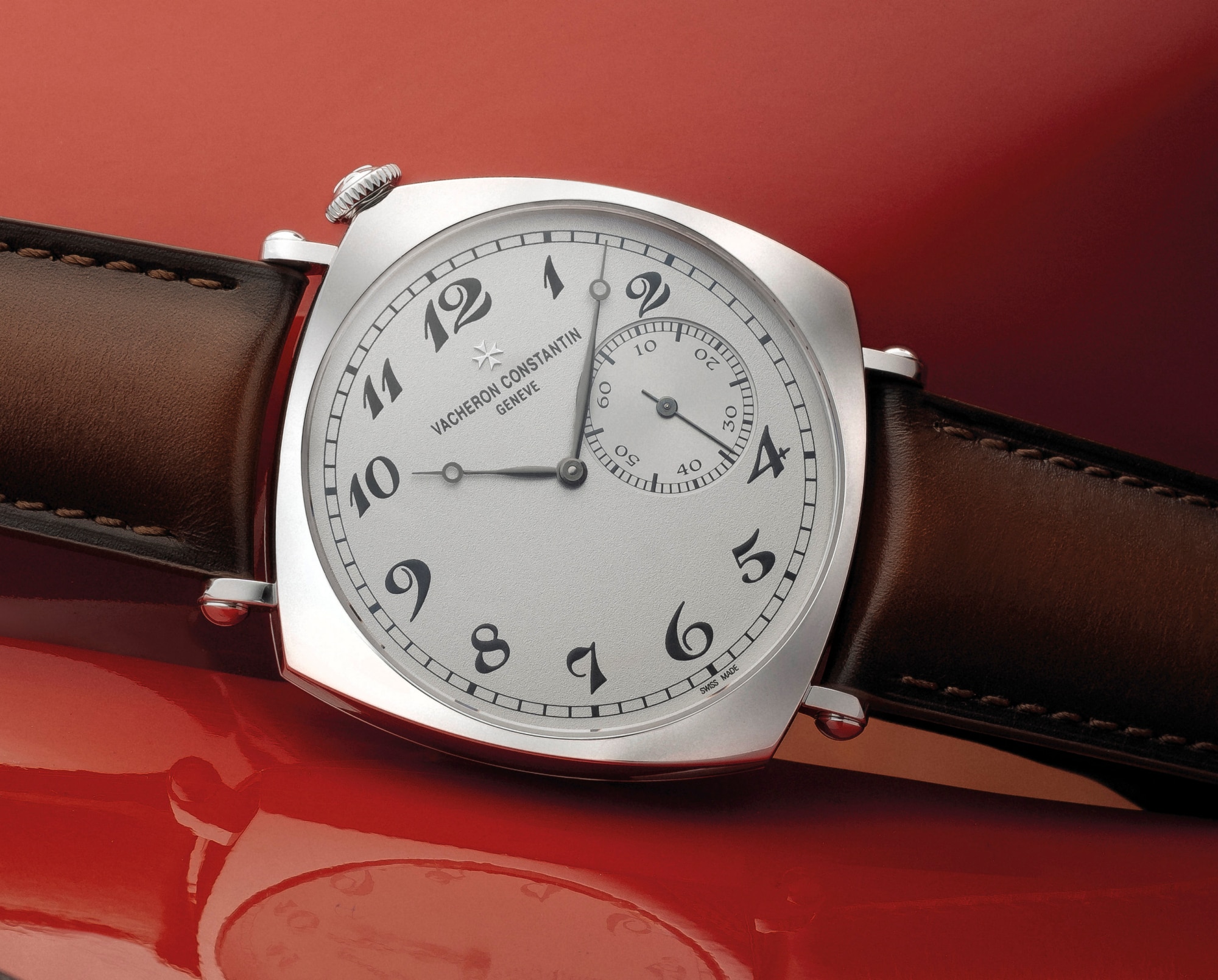 Back to our live photos we can see another unique feature of this watch. Whilst the hours and minutes are tilted in the dial the seconds dial is not. The case is only 8.02 mm thick making the watch very discreet, elegant and comfortable.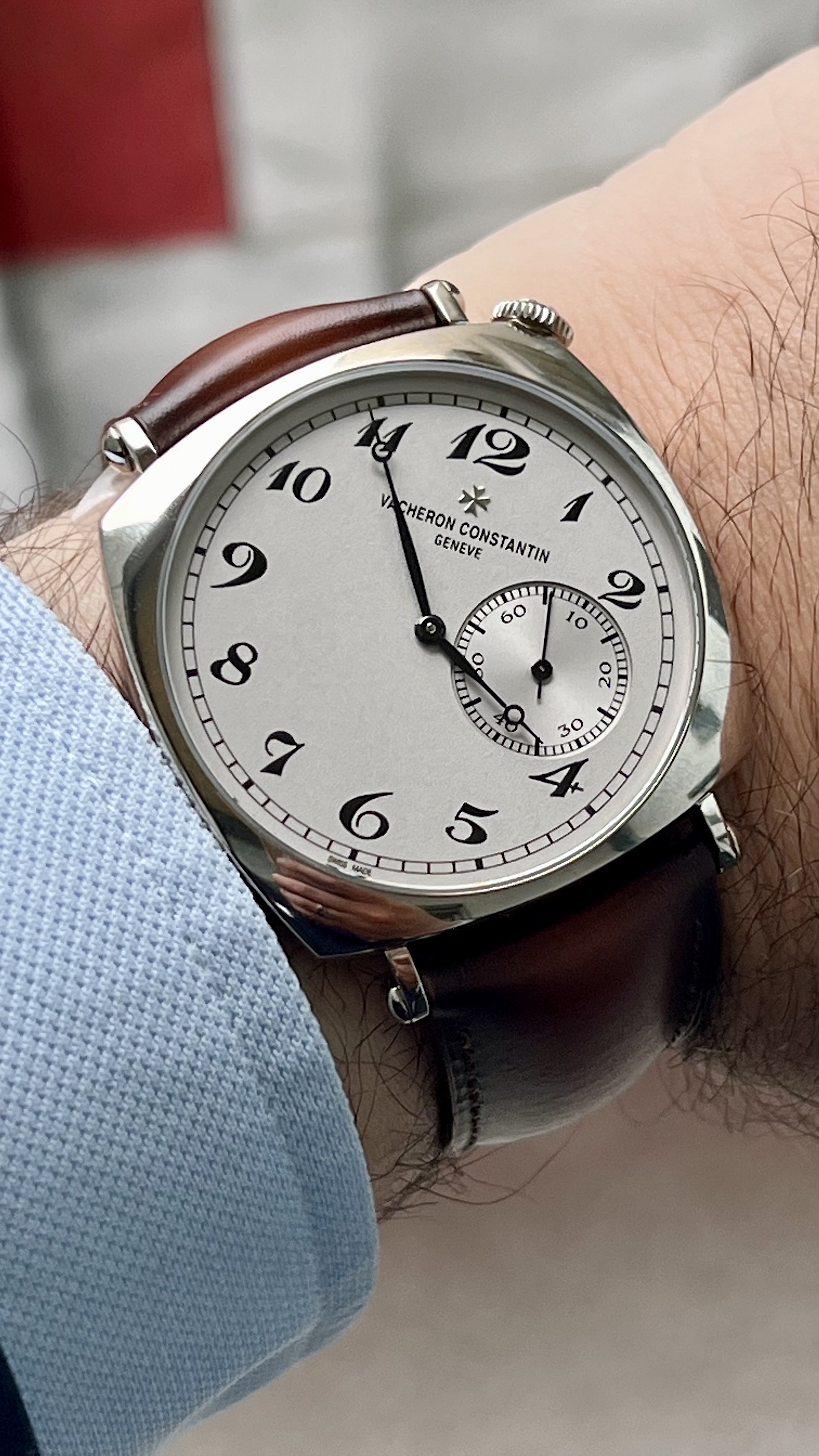 The watch is powered by the Manual Caliber 4400 AS with 65 hours of power reserve.
This movement is not unique to the 1921 American but also in several watches of the tradionnelle line.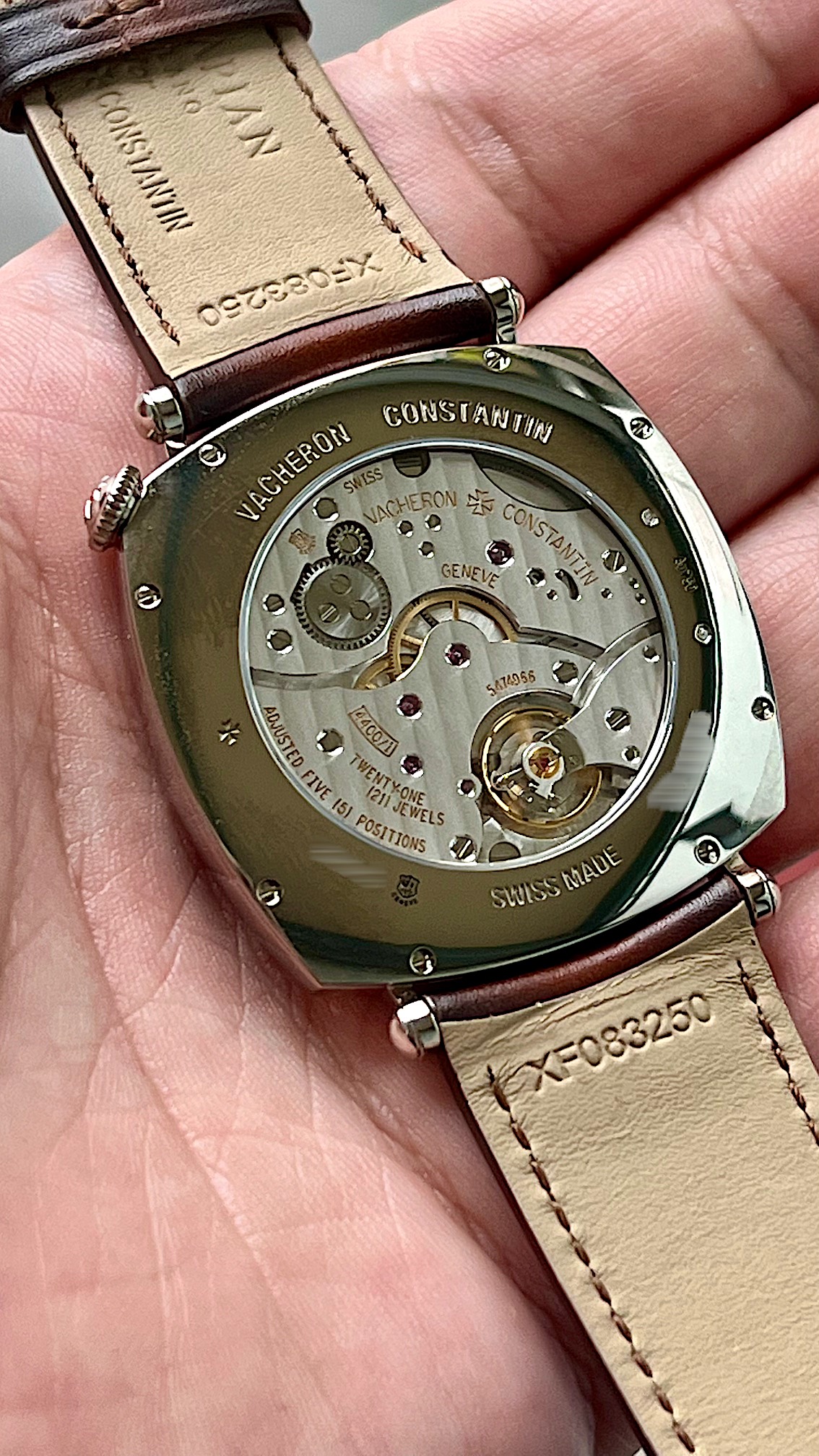 In conclusion, the Vacheron Constantin Historiques American 1921 is a superb watch that would feel at ease in the boardroom but also in a casual outfit (especially with this new strap). An iconic watch from oldest Swiss watch manufacture.