Bovet Fleurier 19Thirty Engraved Review
The Bovet Fleurier 19Thirty, part of the Fleurier Collection, is a tribute to two centuries of watchmaking excellence. The distinctive Fleurier case takes inspiration from 19th-century pocket watches.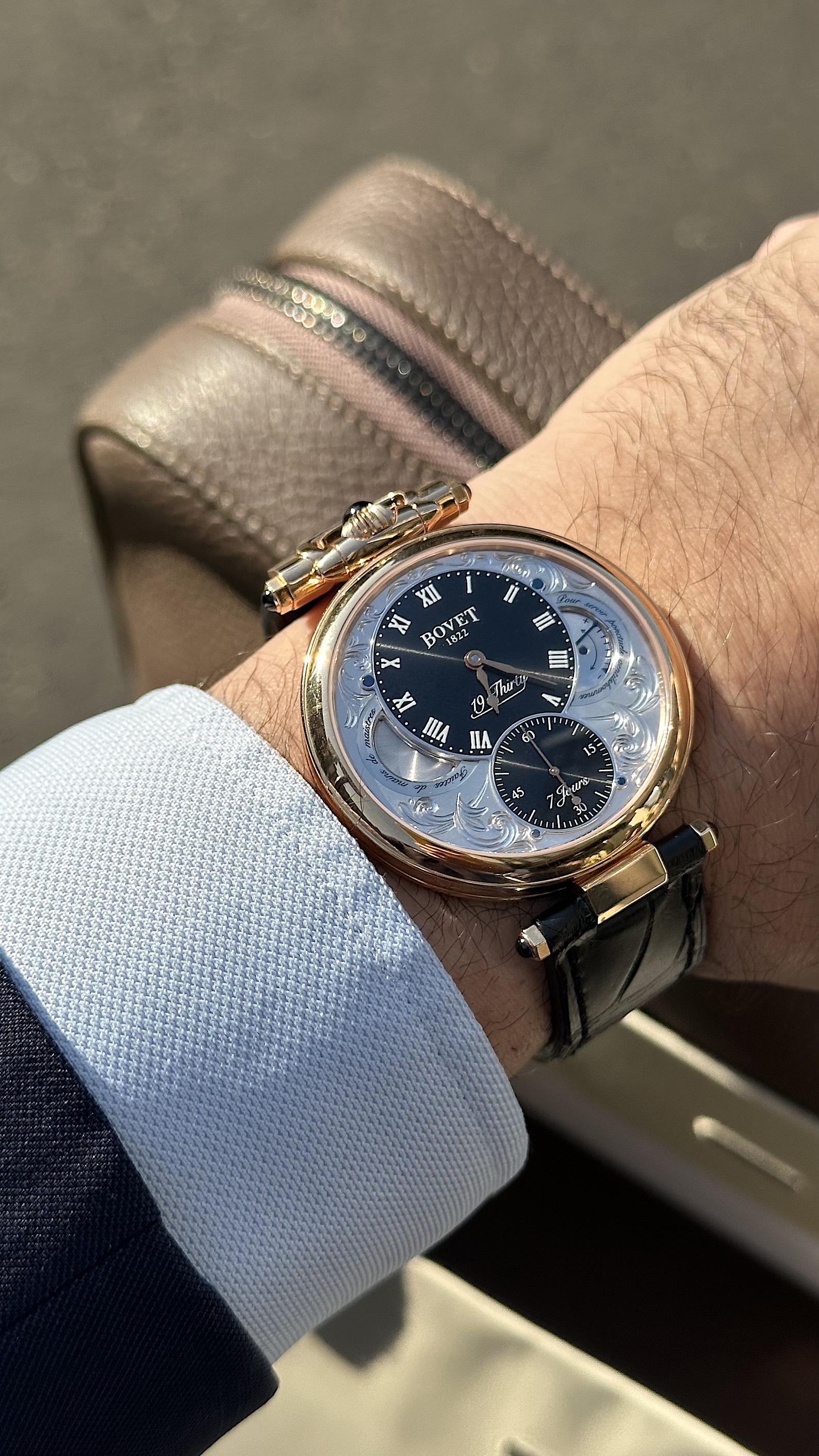 The watch's design draws heavily from traditional pocket watches, with the crown and bow positioned at 12 o'clock. The ergonomic 42mm case is crafted in exquisite 18K rose gold to ensure optimal comfort for all wrist sizes.
The sophisticated black dial showcases the hours, minutes, and a sub-seconds counter at 6 o'clock, reminiscent of 19th-century pocket watch designs.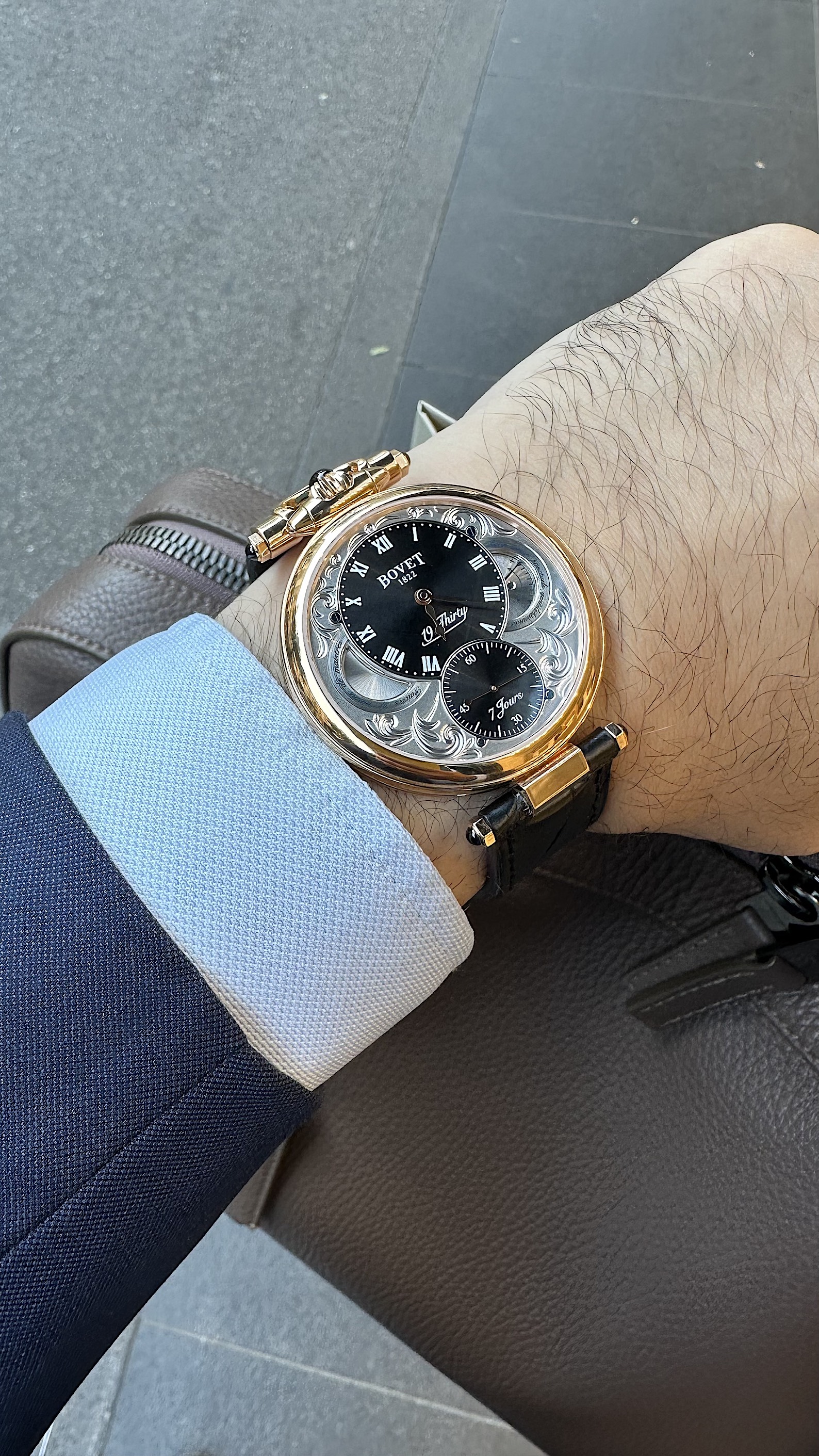 A standout feature of the Bovet Fleurier 19Thirty is its impressive 7-day power reserve, made possible by a single barrel. This hand-wound movement is a testament to the reliable, high-caliber craftsmanship that the timepiece embodies.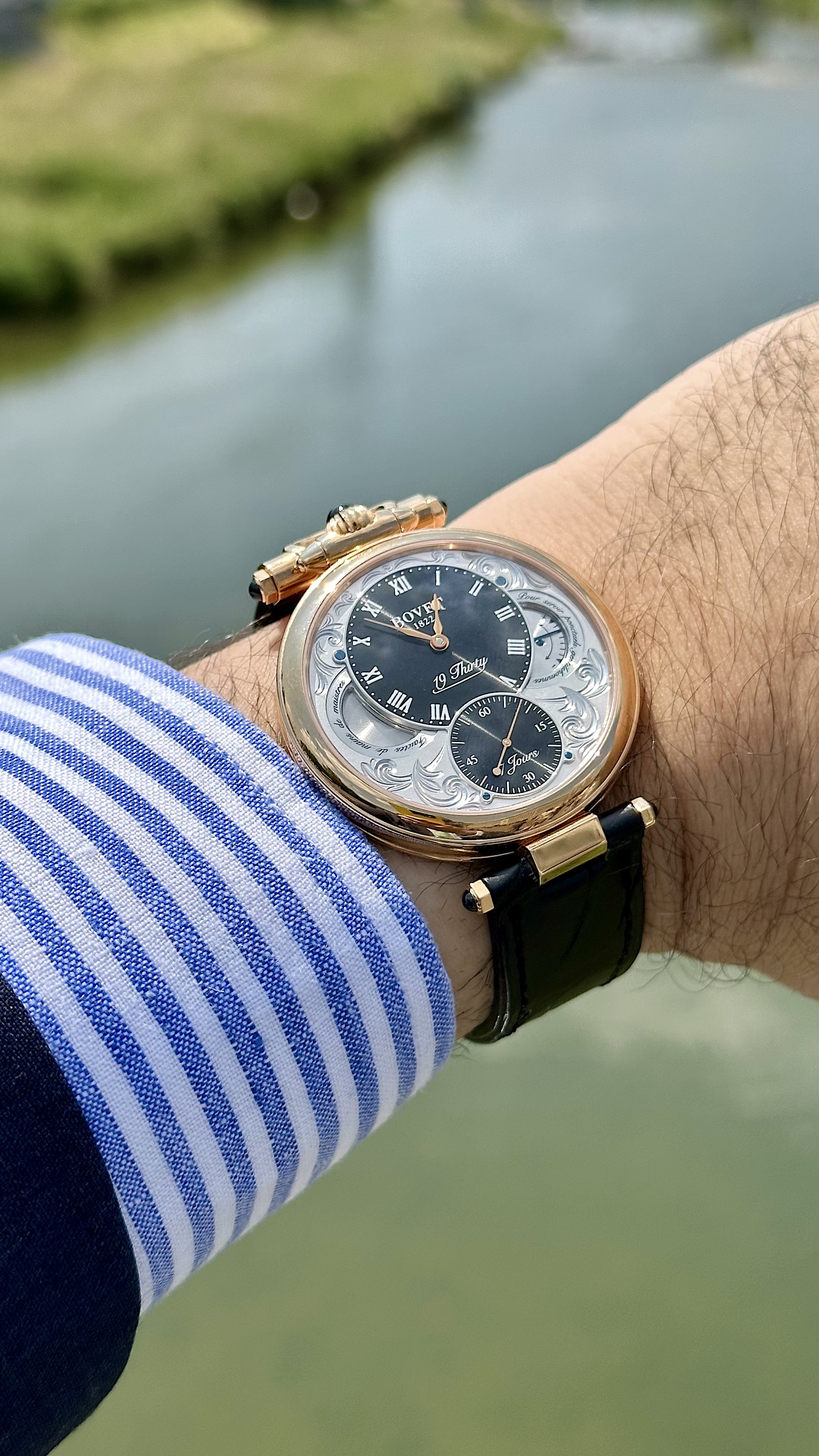 The hand-decorated dial is encased by a sapphire glass back, allowing a view into the intricate workings of the Caliber 15BM04. The unique Fleurisanne engraving adds another layer of craftsmanship to this exceptional timepiece.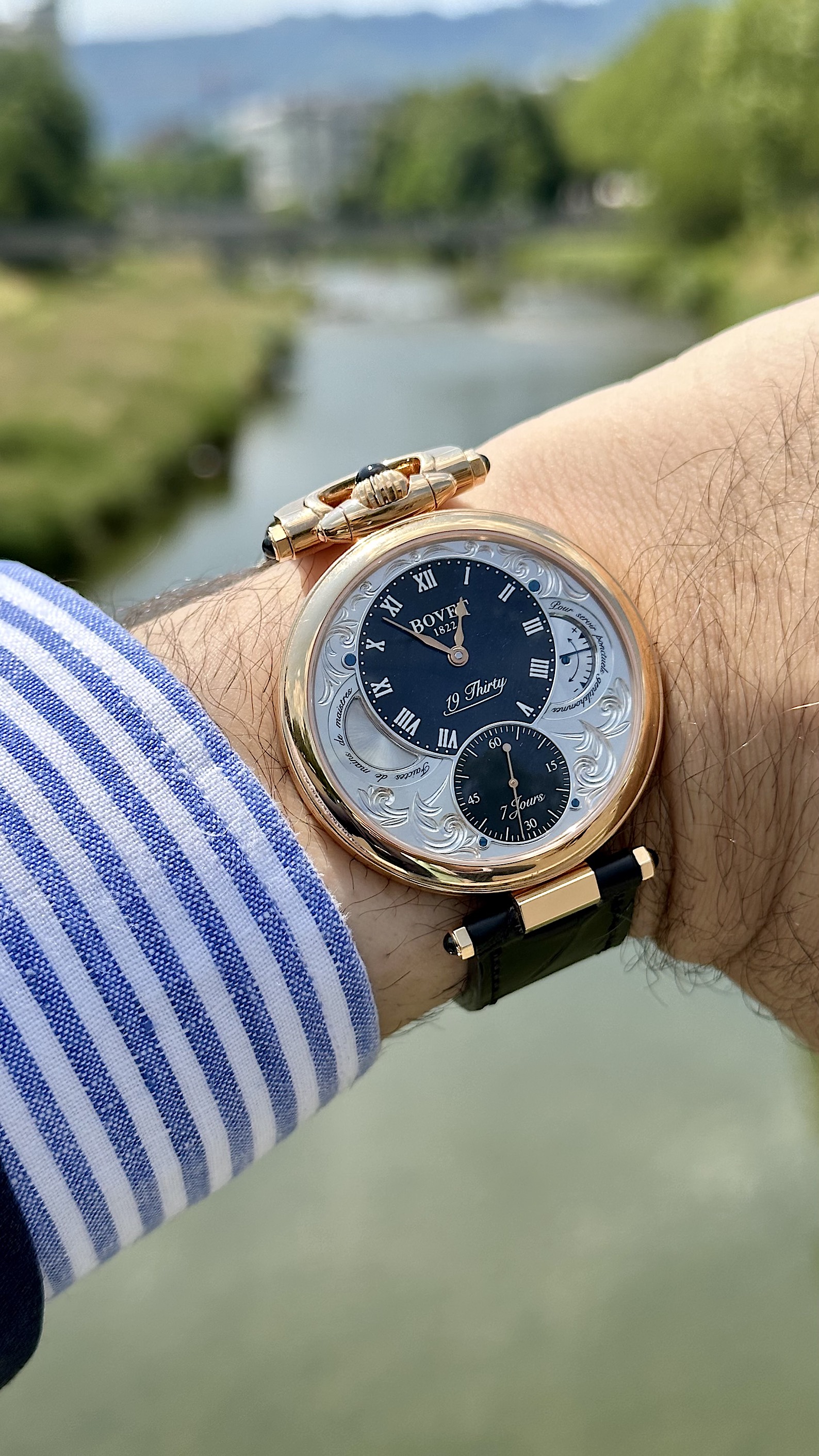 All Bovet movements are hand-finished and hand-decorated, reflecting the brand's long-standing expertise. This level of meticulous attention to detail is evident in every aspect of the timepiece.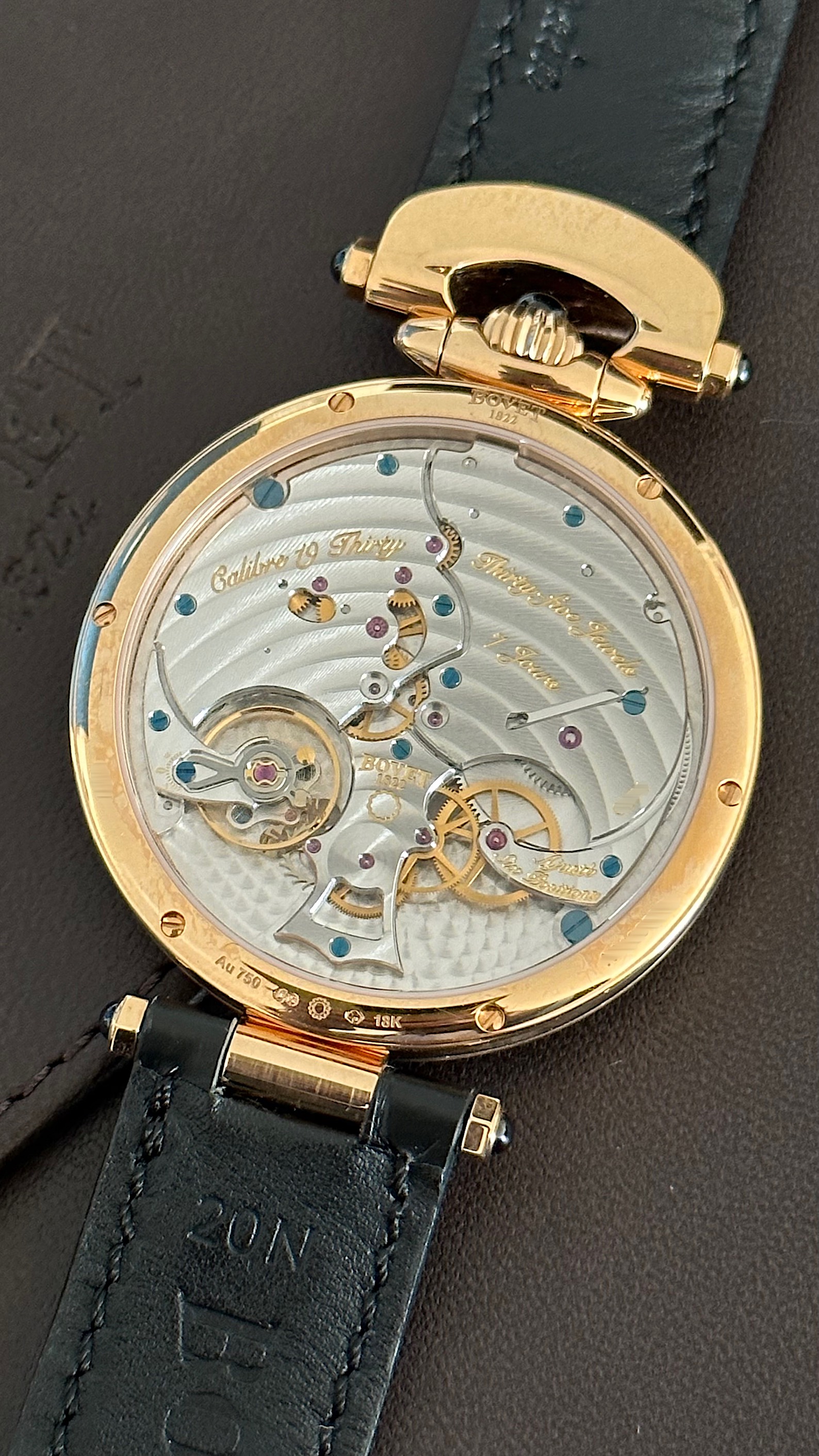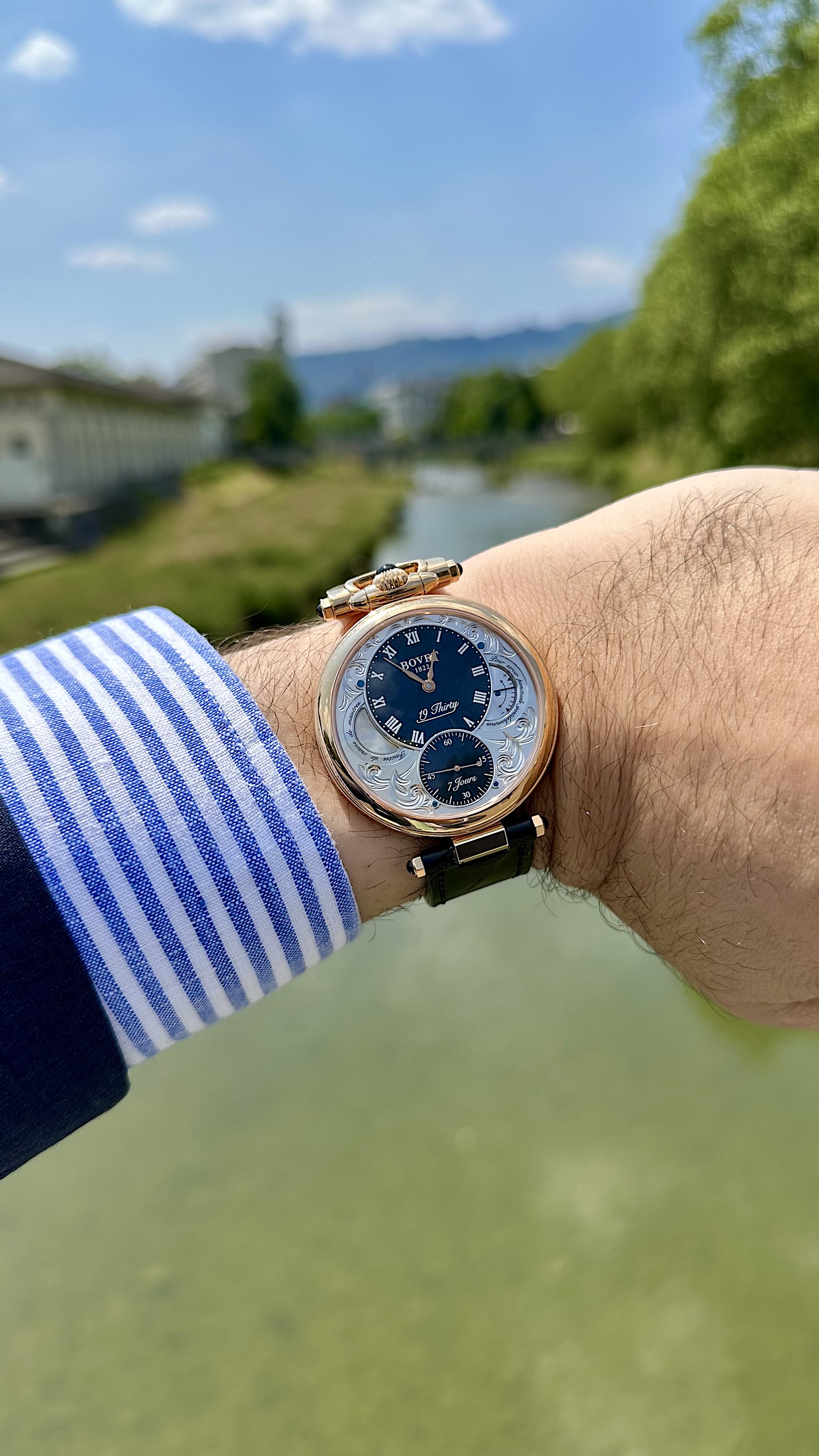 The rose gold case beautifully complements the black circular brushed dial, which is also decorated with Fleurisanne engraving. The watch is water-resistant up to 30m and comes with a full-skin alligator strap, adding to its functional appeal.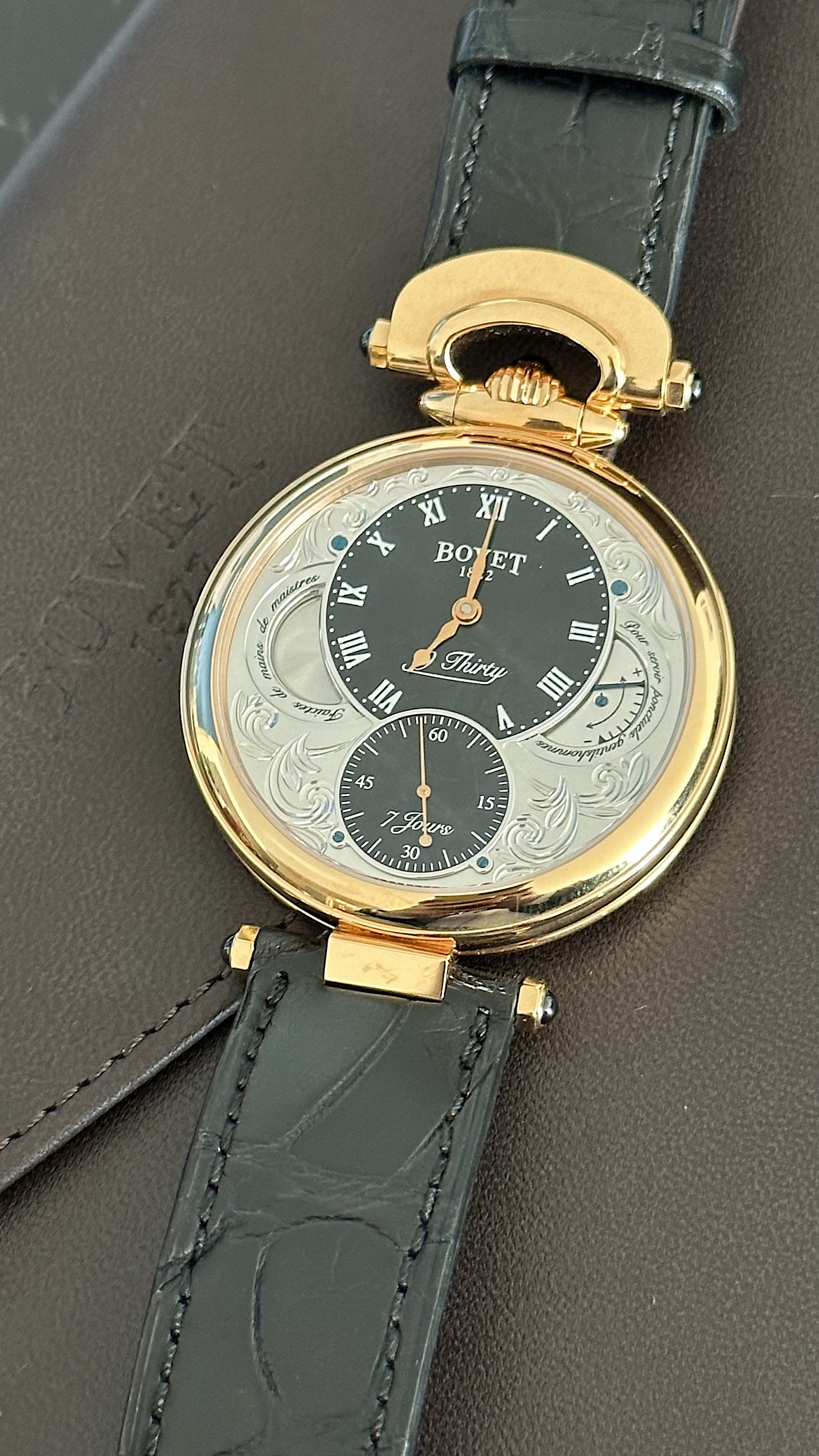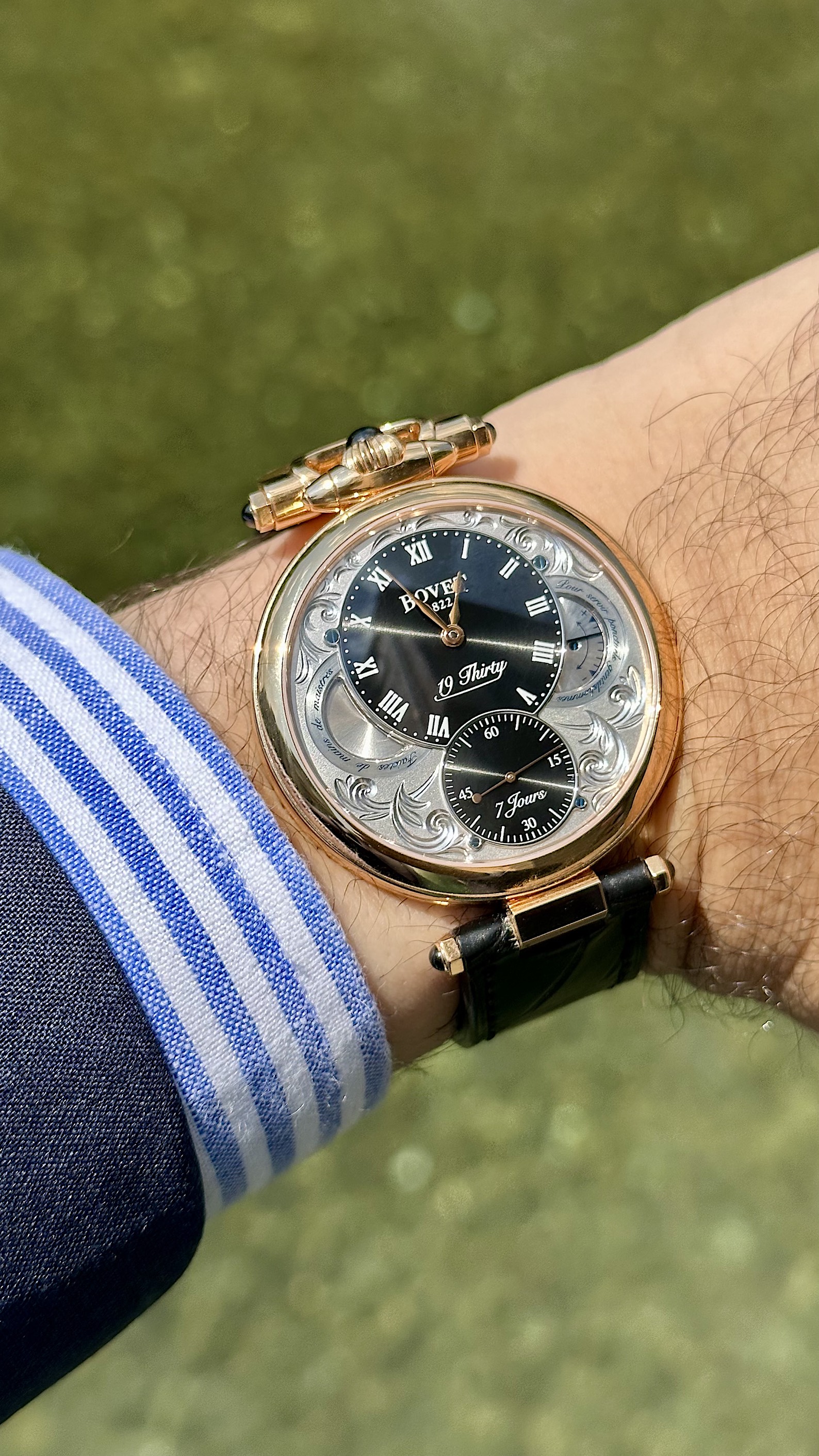 In conclusion, the Bovet Fleurier 19Thirty is more than just a timepiece; it's a statement of prestige and discernment. Its exceptional level of craftsmanship and attention to detail make it a perfect choice for anyone who values the finest in watchmaking.