Carl. F. Bucherer Manero Tourbillon Black Review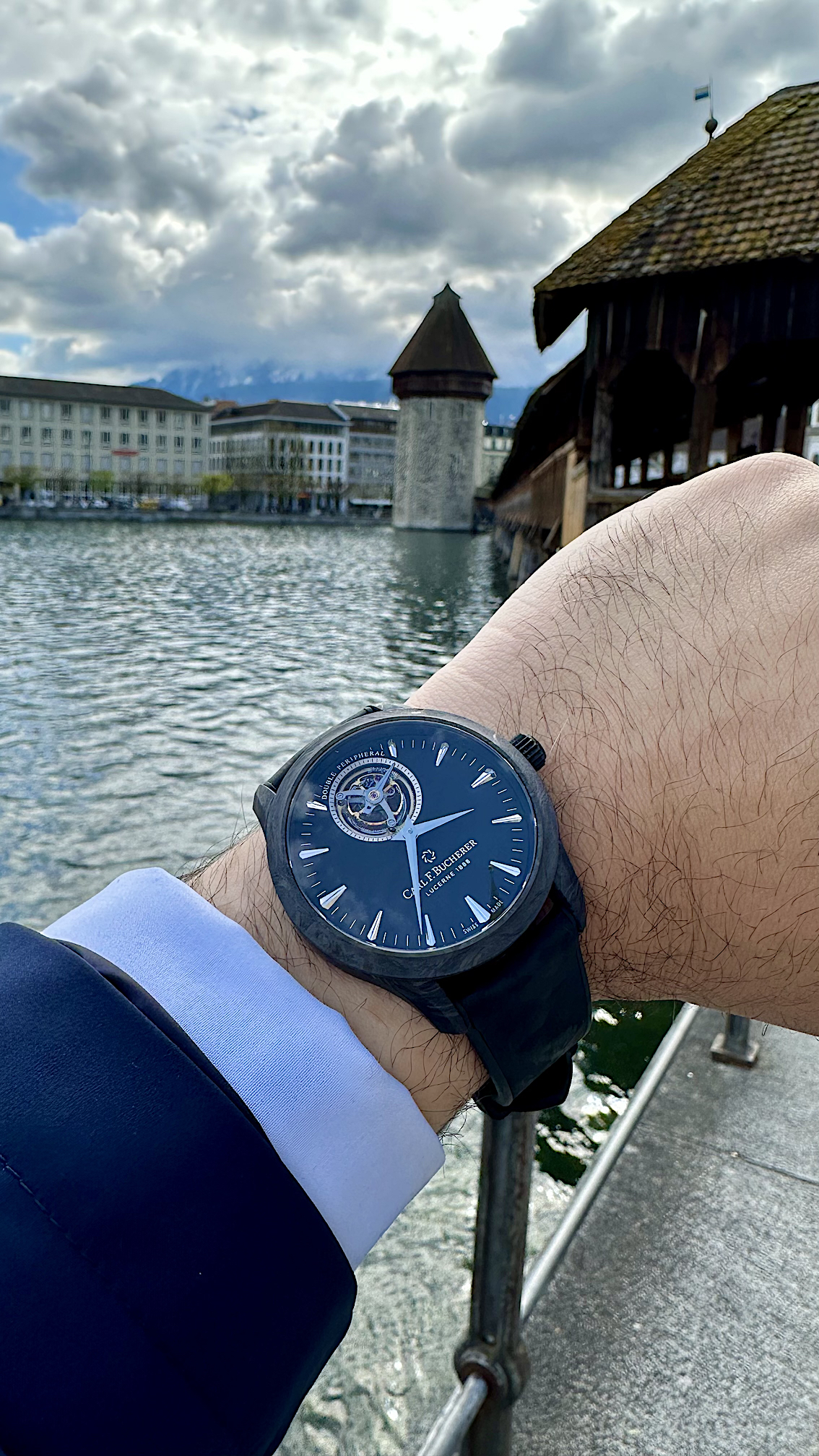 Introducing the Carl F. Bucherer Manero Tourbillon Black, a standout piece in the CFB Capsule collection. Launched in 2023, this collection commemorates the 135th anniversary of the renowned Swiss watch brand.
A Brief History of Carl F. Bucherer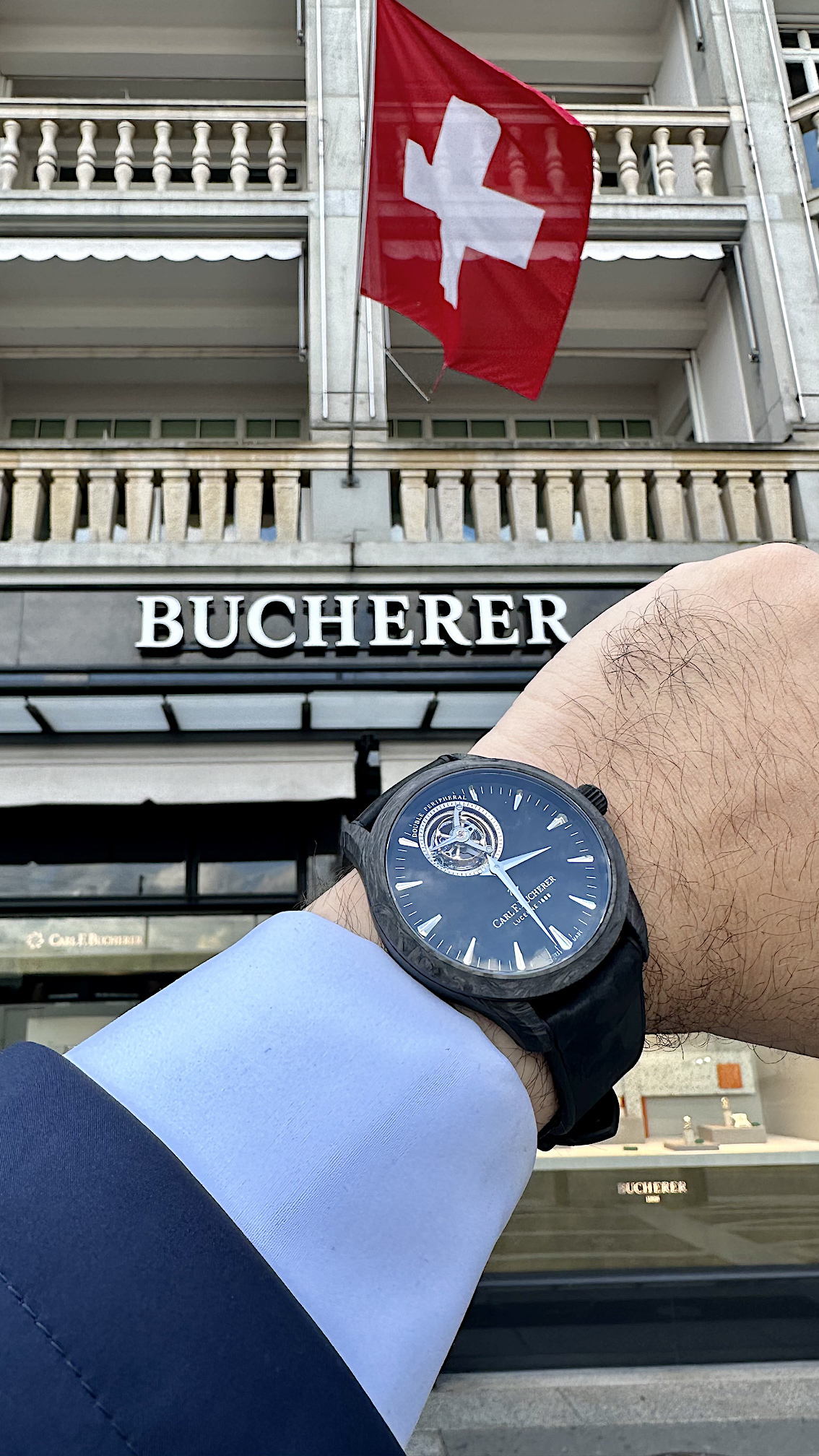 Established in Lucerne in 1888 by Carl F. Bucherer, Bucherer quickly gained a reputation as one of the world's most prestigious retailers. In addition to offering iconic brands like Rolex, Bucherer has also manufactured its own timepieces throughout its history.
In 2001, the company launched watch production as an independent brand within the group, with its own manufacturing facility in Lengnau. Carl F. Bucherer has been producing its own in-house movements since 2008, featuring patented peripheral technology that allows for an unobstructed view of the movement.
The Manero Tourbillon Black: A Striking Timepiece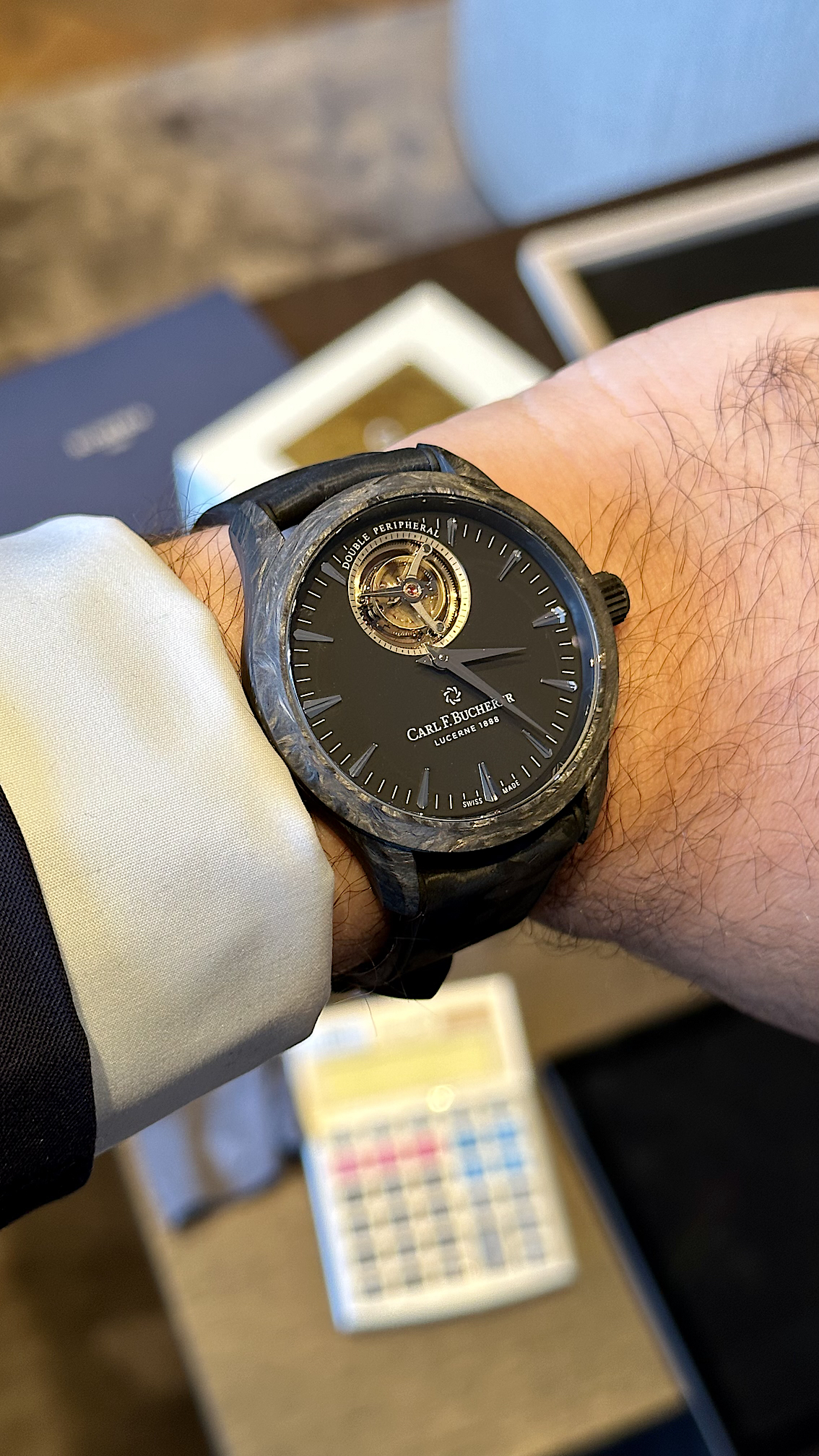 The Carl F. Bucherer Manero Tourbillon Black is powered by the COSC-certified CFB T3000 in-house movement. Its most striking feature is the floating, bridgeless tourbillon, prominently displayed at the 12 o'clock position on the dial. The watch has a 65-hour power reserve when fully wound.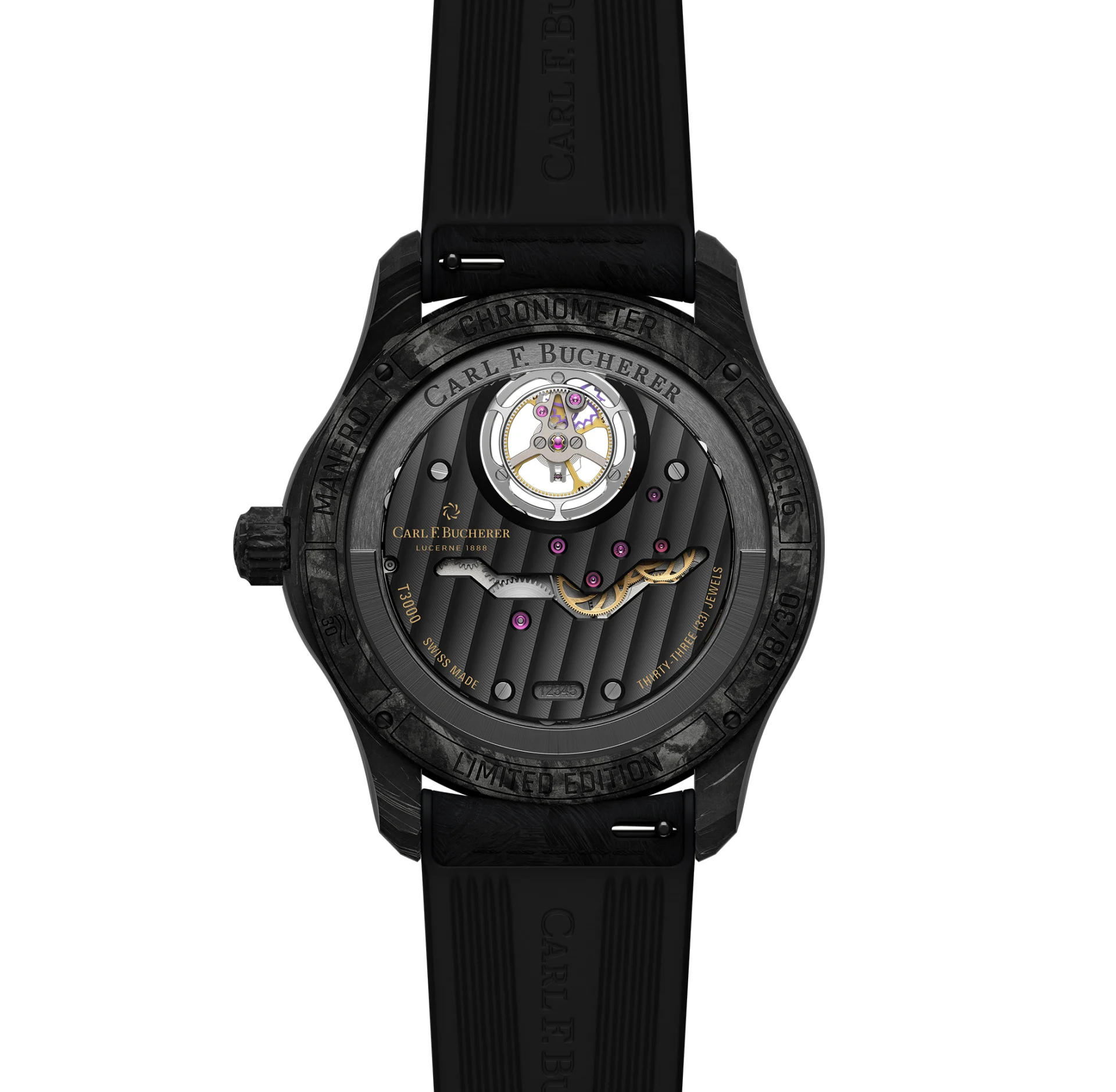 The forged carbon case with a titanium core gives this timepiece a lightweight and modern feel. The hybrid rubber strap, featuring a carbon texture, adds a casual touch.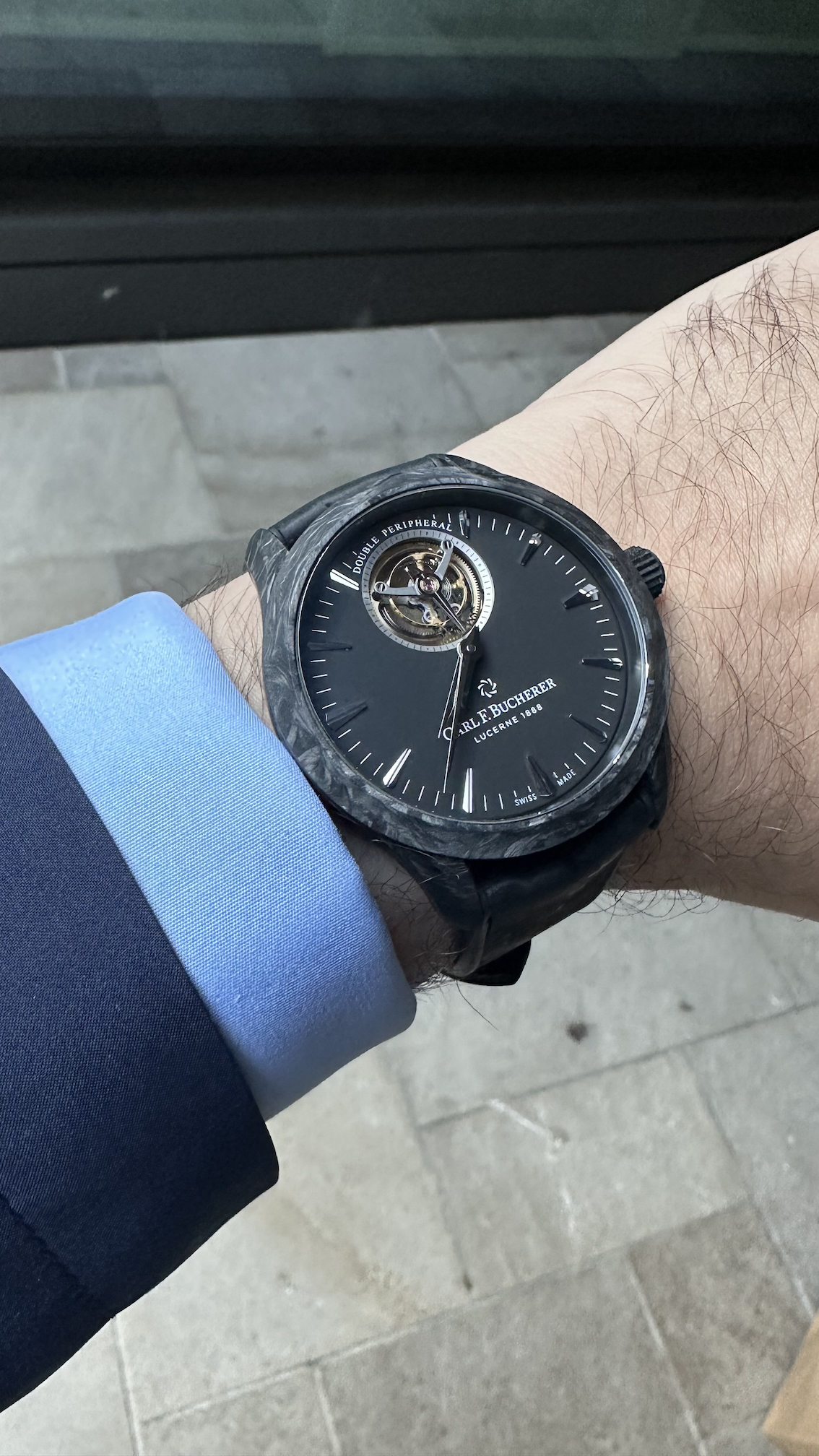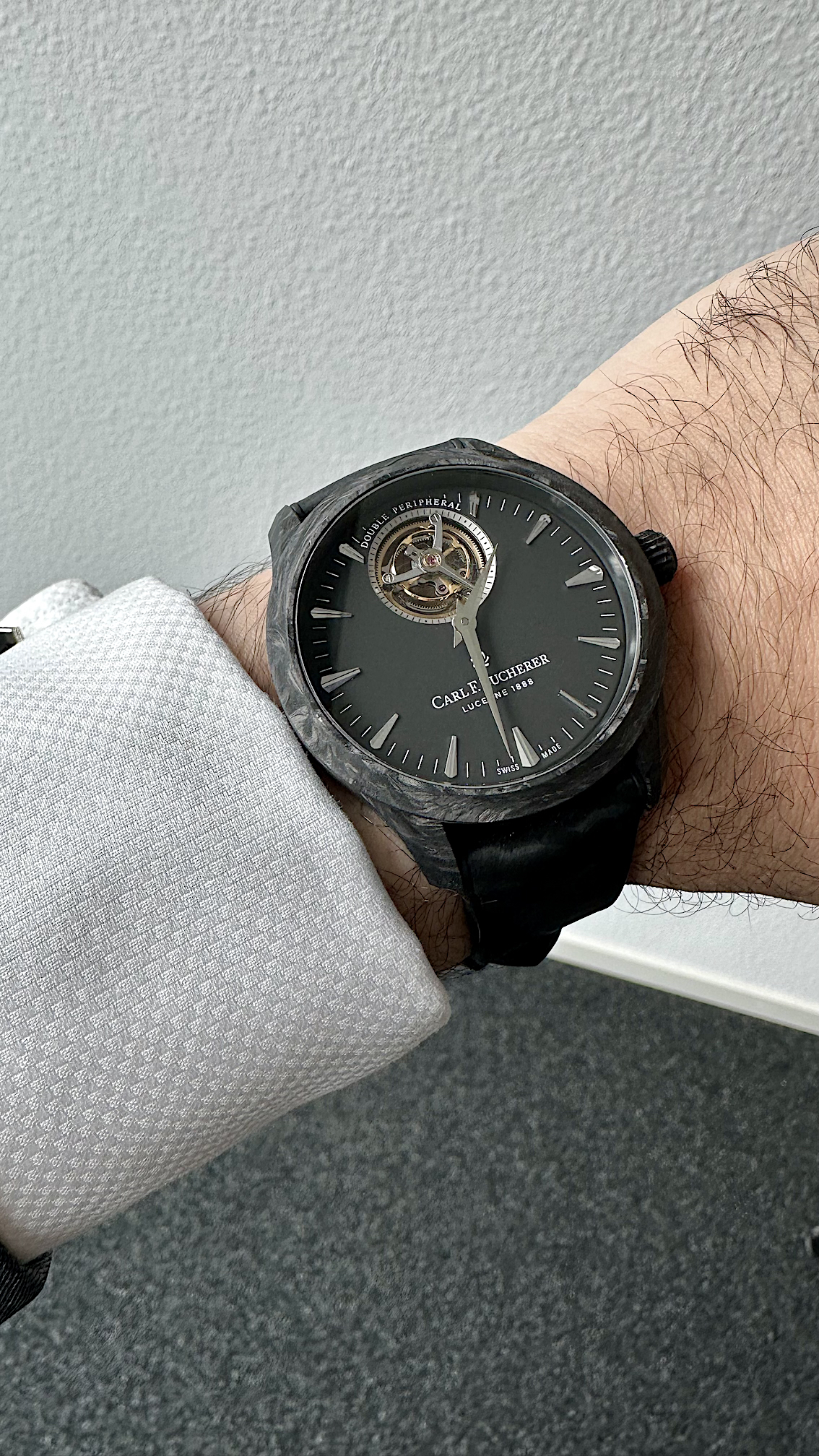 Carl F. Bucherer intentionally placed the tourbillon at the top of the dial, emphasizing its central role in this exceptional watch. The minimalist design enhances readability while showcasing the floating tourbillon – a true masterpiece of horology.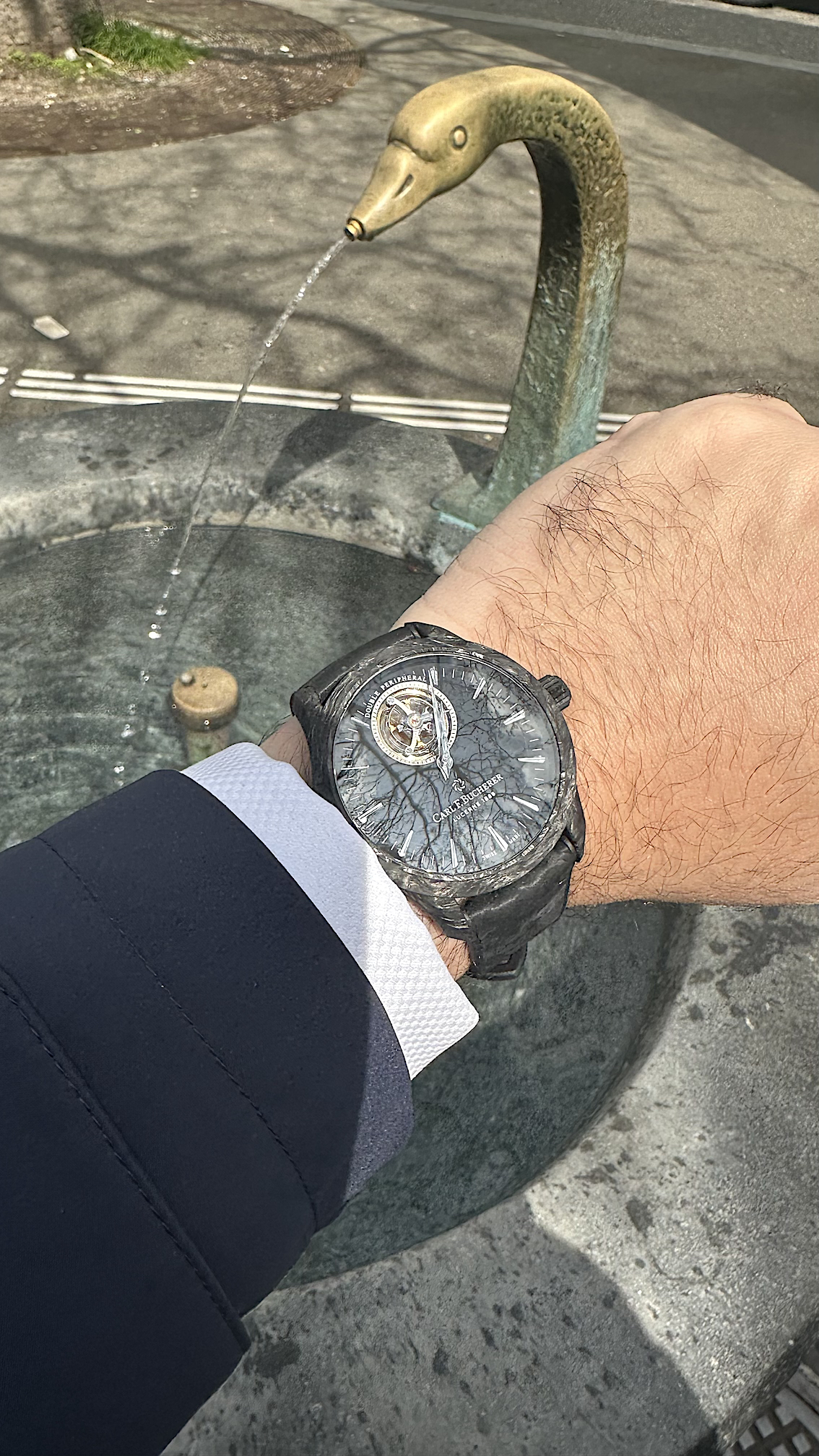 A Contemporary Classic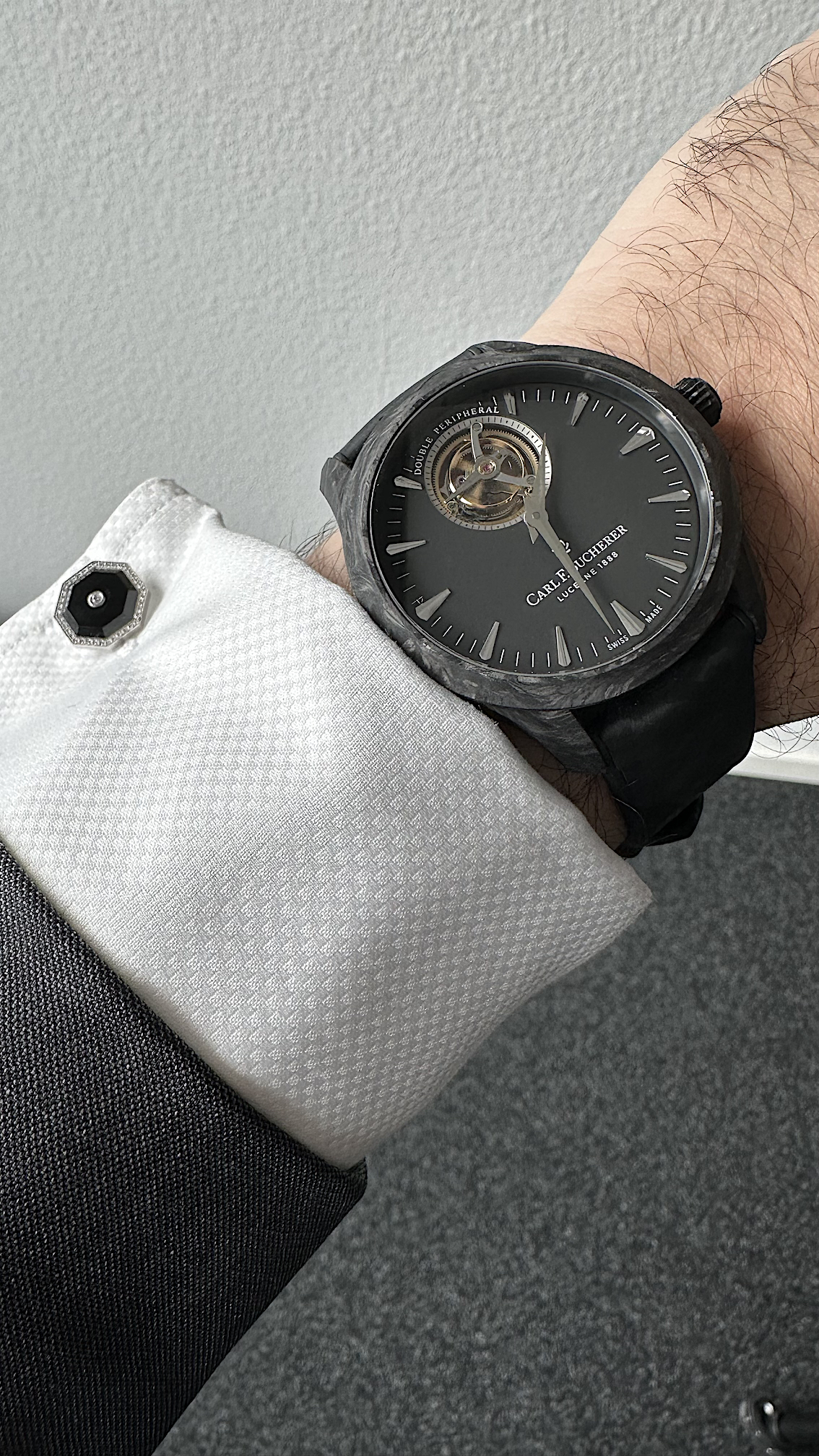 What sets the Manero Tourbillon Black apart is its contemporary feel, from the carbon case to the rubber strap. Despite its simplicity, the combination of modern design and exceptional craftsmanship make this watch a true standout in the world of horology.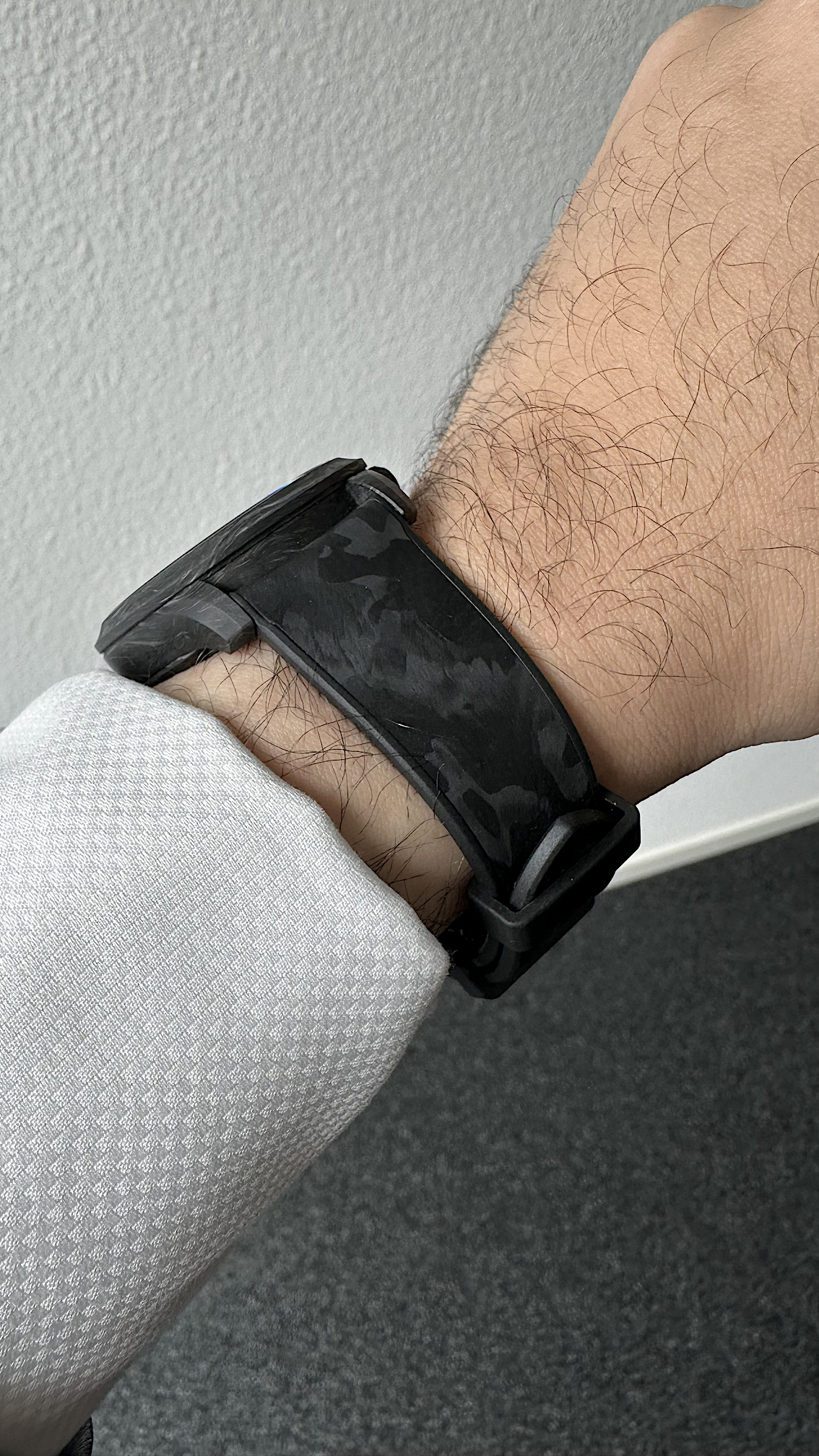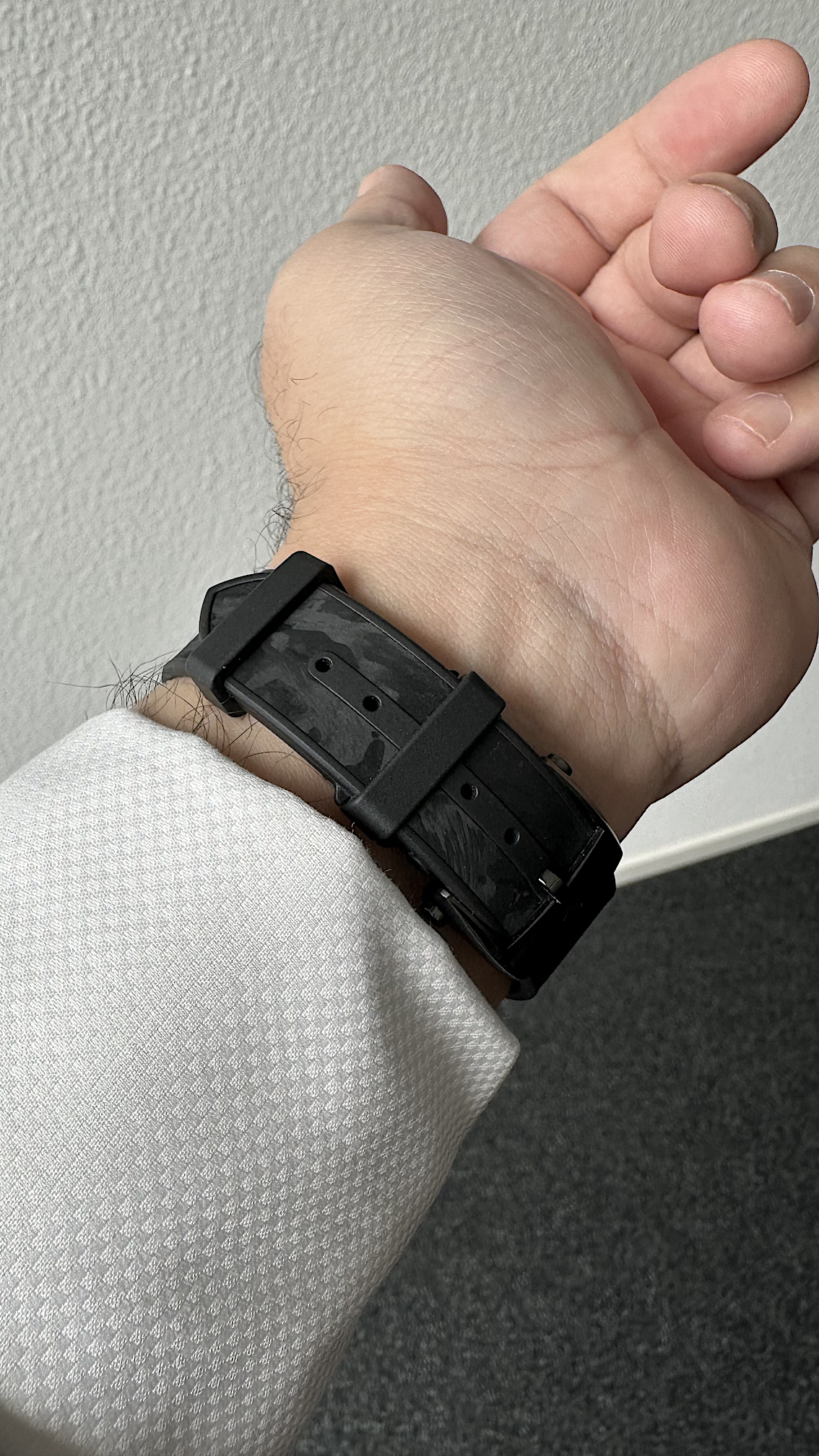 Check out the video below to see the Manero Tourbillon Black in action: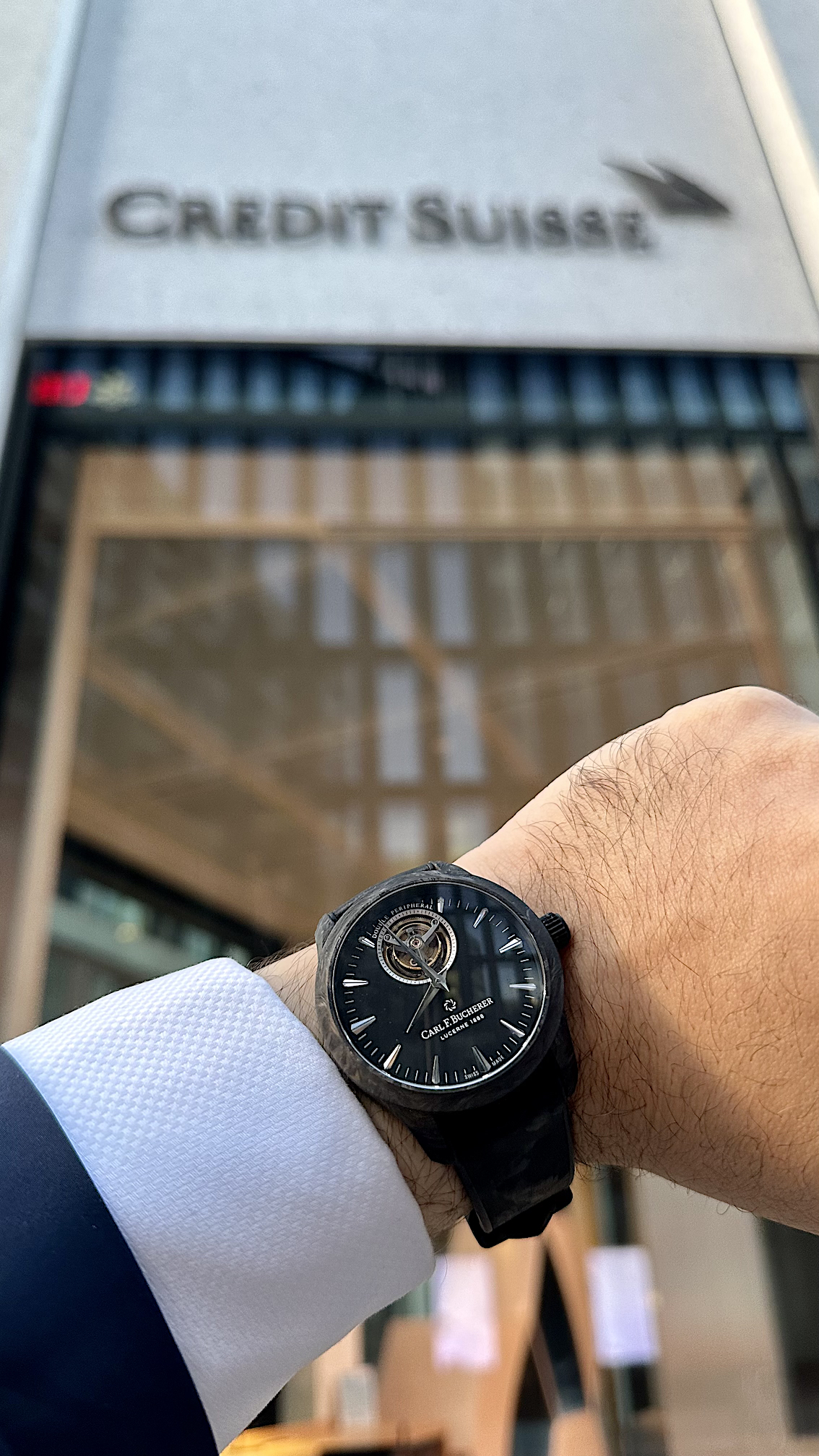 In conclusion, the Carl F. Bucherer Manero Tourbillon Black is a true modern masterpiece, perfect for those who appreciate the finest in watchmaking craftsmanship. With its understated elegance, innovative floating tourbillon, and lightweight materials, it is an ideal timepiece for the discerning watch enthusiast who desires a cutting-edge yet refined watch. Experience the perfect blend of horological excellence and contemporary design with the Manero Tourbillon Black.