H. Moser & Cie. Venturer Vantablack® Review
H. Moser & Cie. announced the Venturer Vantablack® back in April 2020 (right in the middle of the pandemic) together with the official online sales platform.
Since its release I was captivated by its spartan beauty. What apears to be a simple watch with a black dial contains a number of hidden features.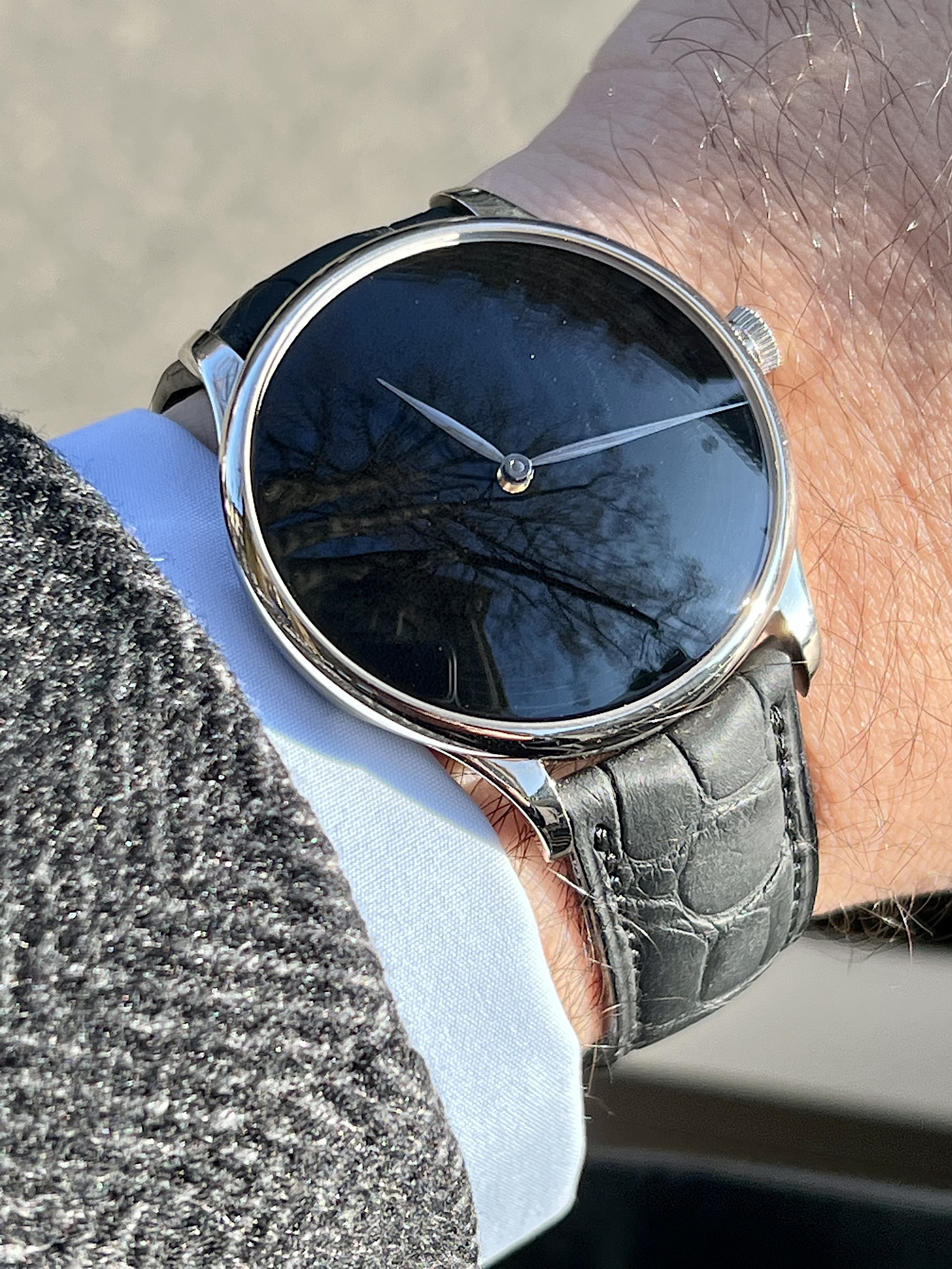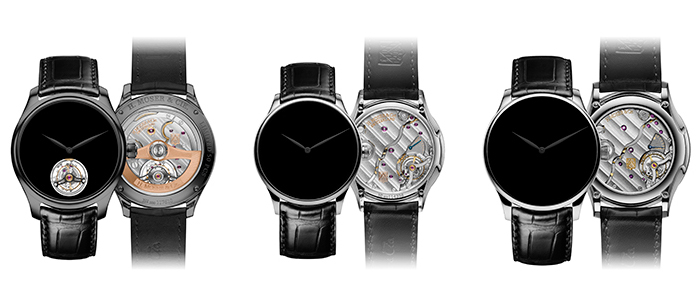 The dial is not just black but in Vantablack®, a special material invented at the University of Surrey composed of vertically aligned nanotubes arrays capable of absorbing 99.965% of light. In other words the most black of blacks.
It has been used in a number of industrial applications (like telescopes) and also for the BMW Vantablack.
There are 3 versions issued by H. Moser: two versions in steel (including a tourbillon one) and the Venturer 39mm in white gold that is reviewed here.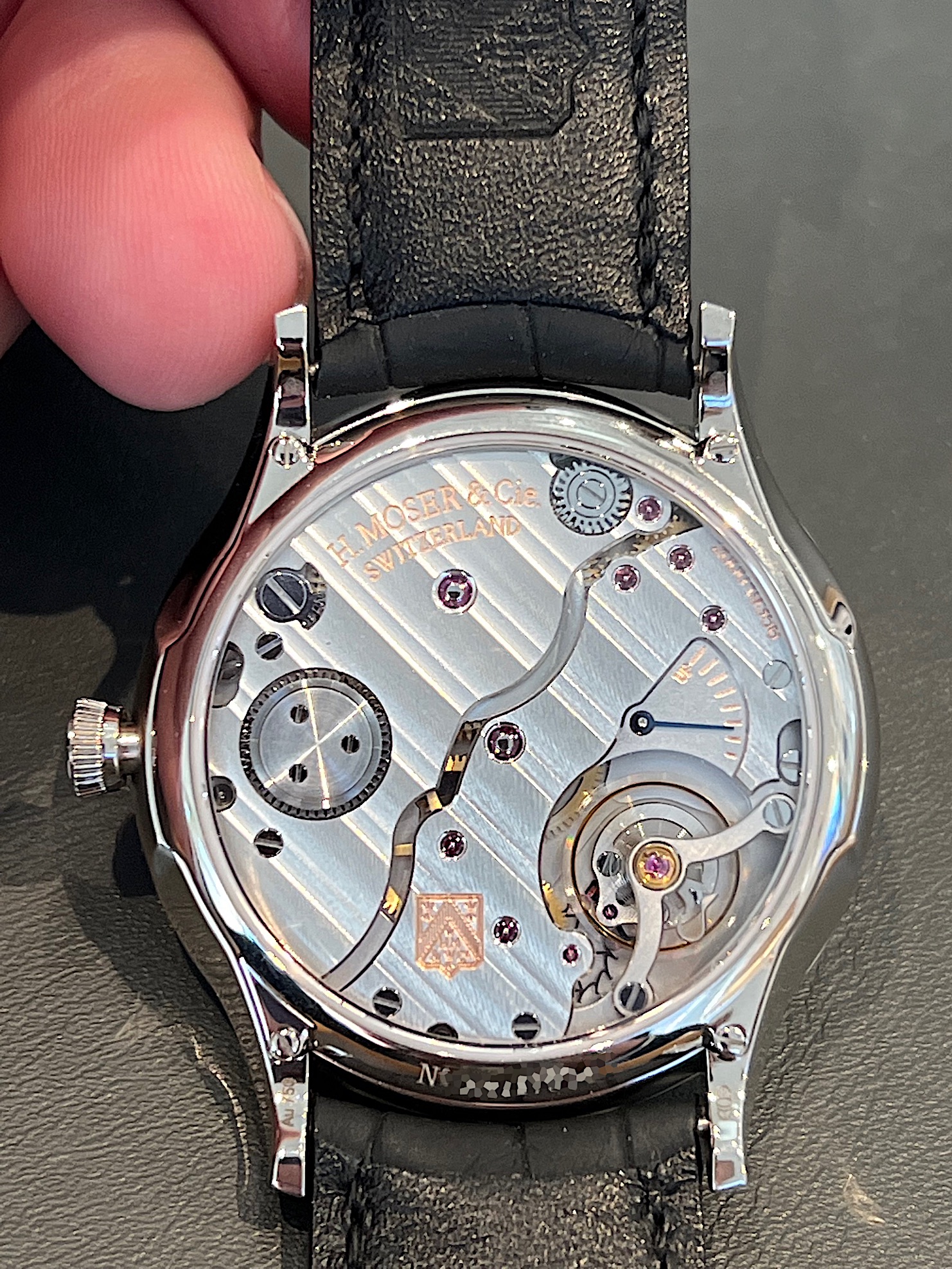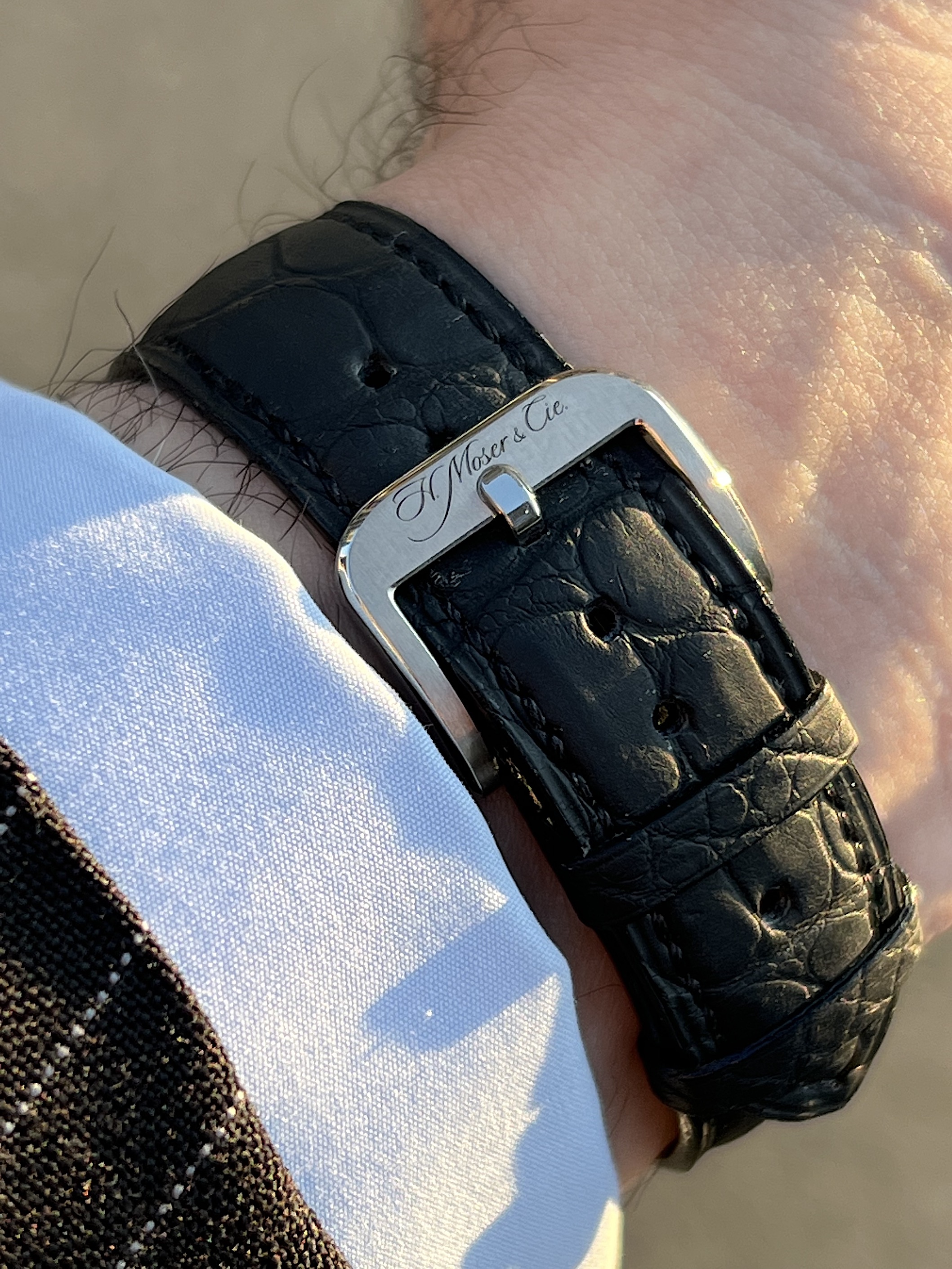 The movement is the H. Moser Hand-wound HMC 327 Manufacture calibre with the following specifications:
Diameter: 32.0 mm or 14 ¼ lignes/height: 4.5 mm
Frequency: 18,000 Vib/h
29 jewels
Power reserve: minimum of 3 days
Hacking seconds
Moser teeth for all wheels and pinions
Movement and components hand-finished and decorated
Moser balance and original Straumann® Hairspring
The strap is in a beautiful matte alligator black (obviously) and the pin buckle in 18K white gold is a great fit.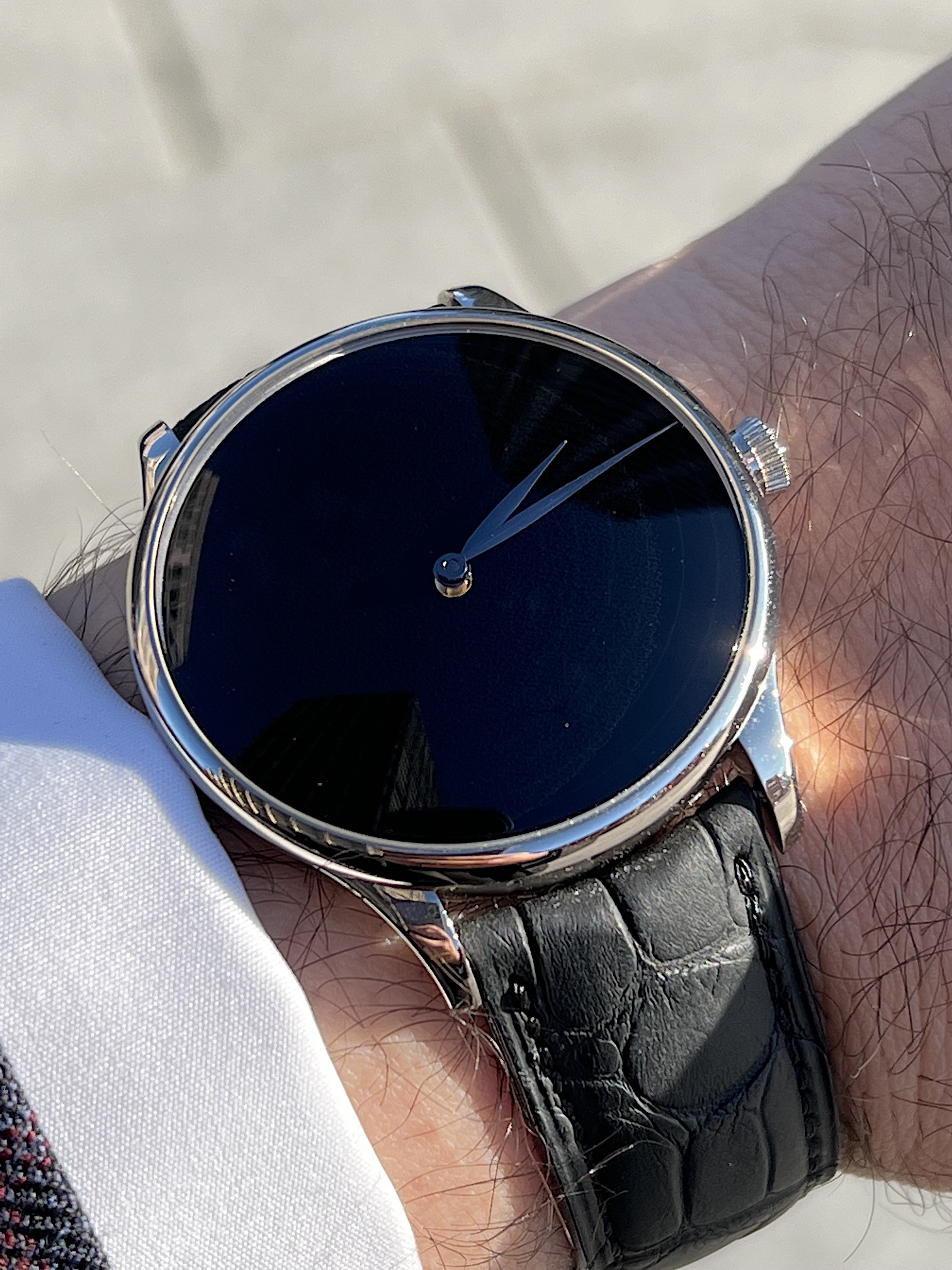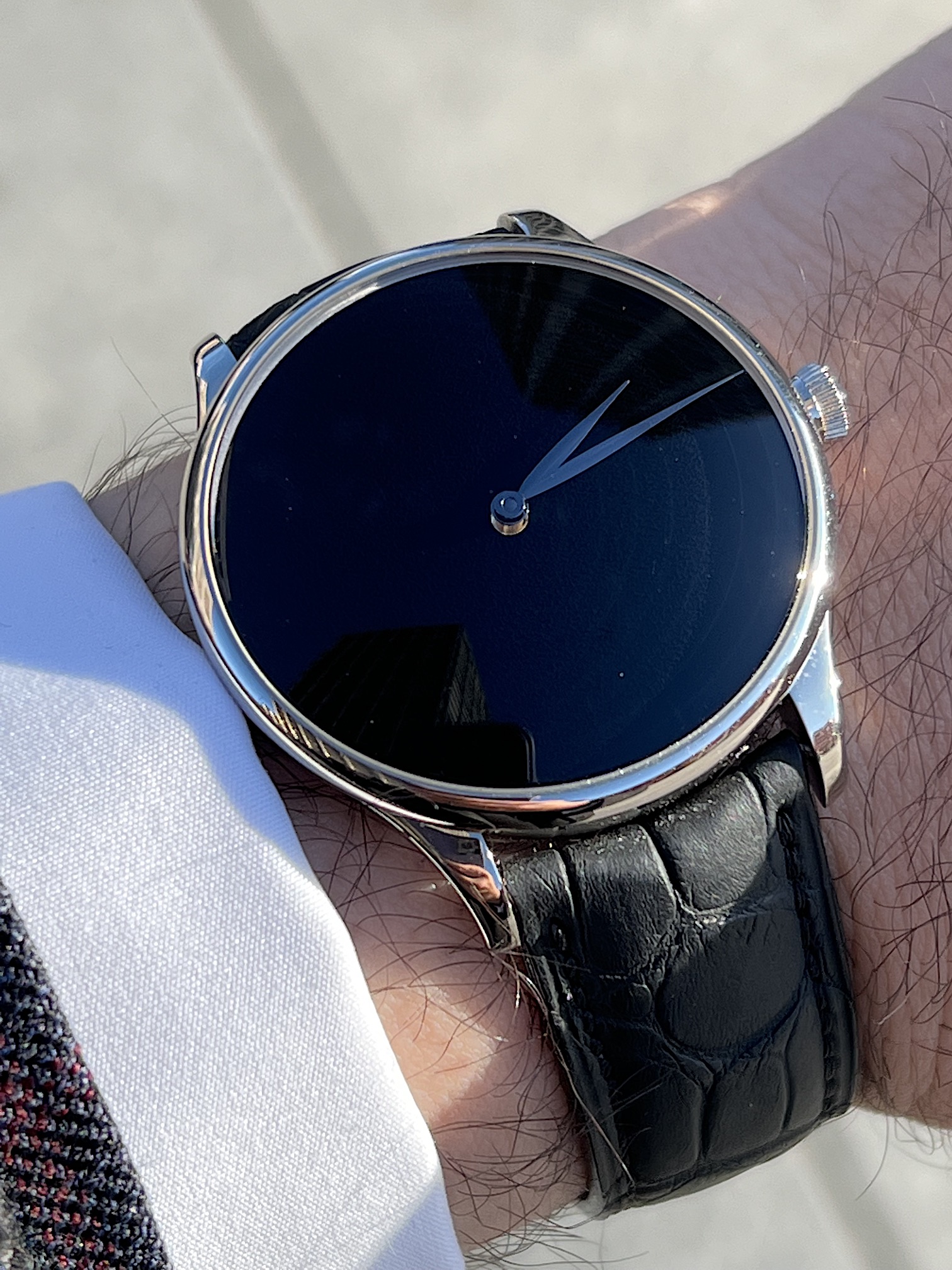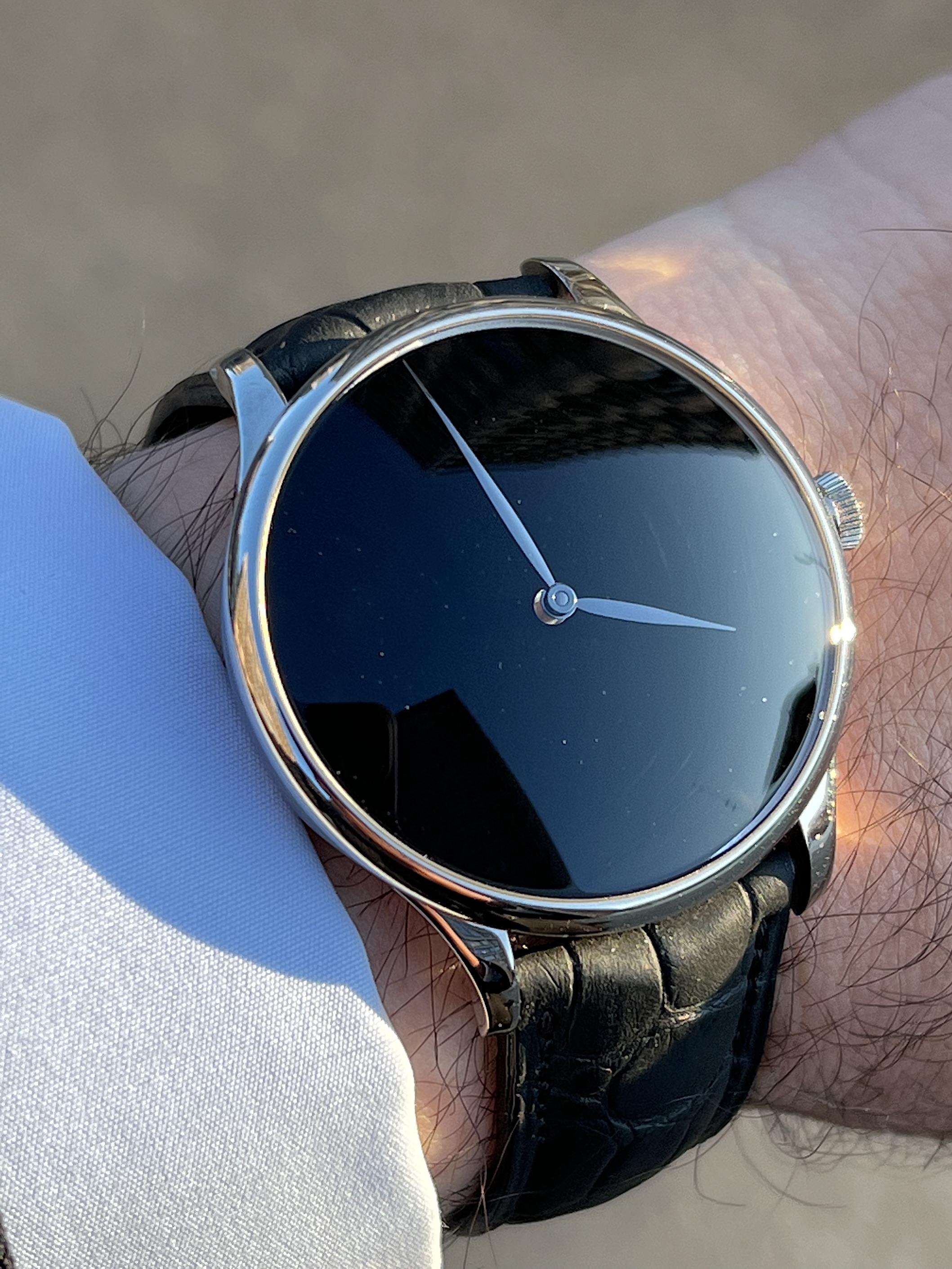 Due to the shape of the venturer sapphire glass the watch (or better said the glass) has quiet a bit of reflections. This is not as annoying as it seems because it provides a good contrast to the black hands. With appropriate light it is very readable because the dial is not just black (like the hands) but a very deep black provided by the Vantablack® dial.
This extreme black will also reveal small dust on the sapphire glass, especially at sunlight like in the photo above.

Small quicks aside this watch is like no other: first, in line with the H. Moser "concept" watches it has absolutely no marking on the dial. No logo, nothing. This is perhaps a modern interpretation of discreet luxury: more for the wearer than everyone else. I was always fascinated by this idea and I think that the execution in Vantablack® is stunning.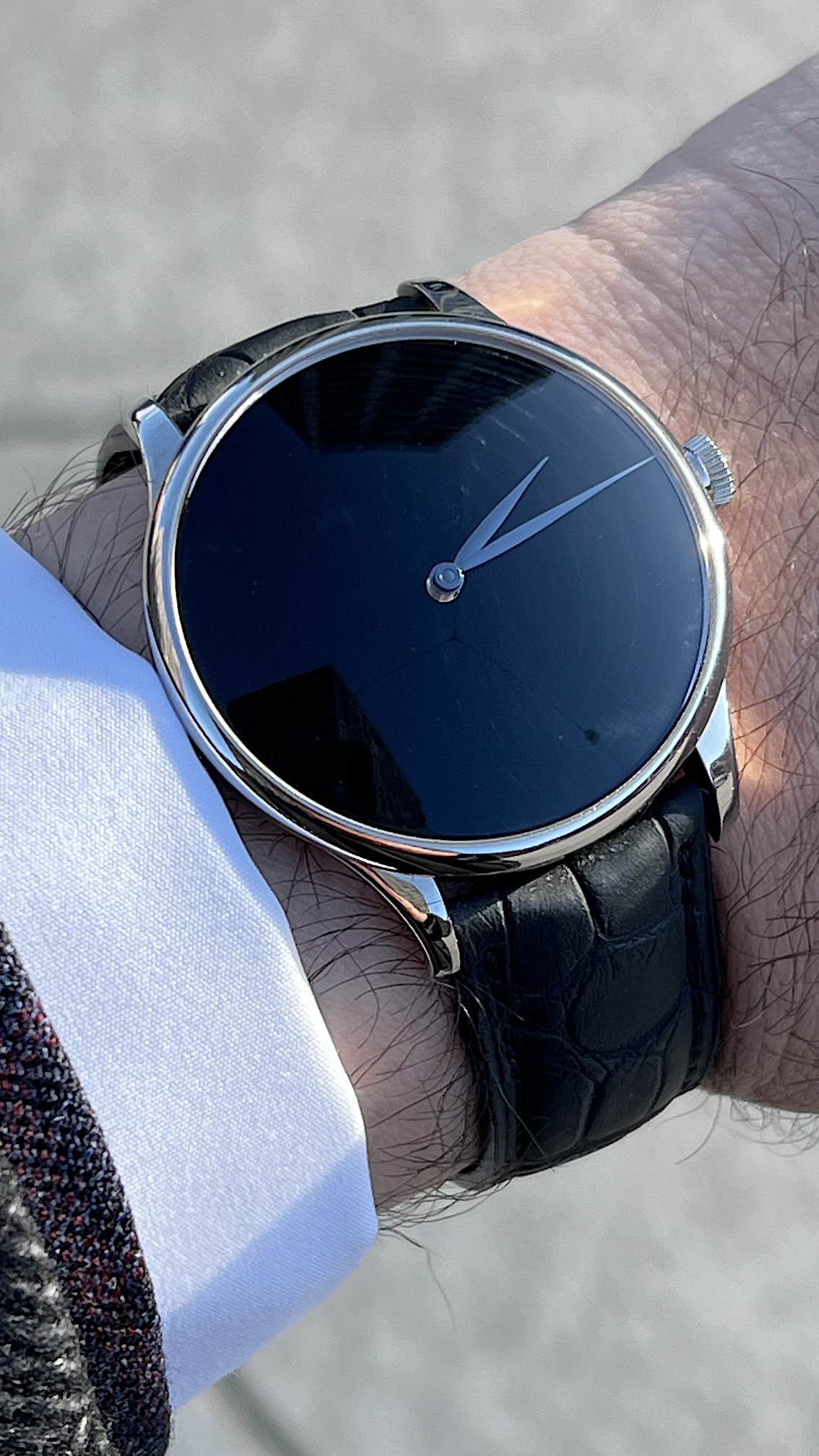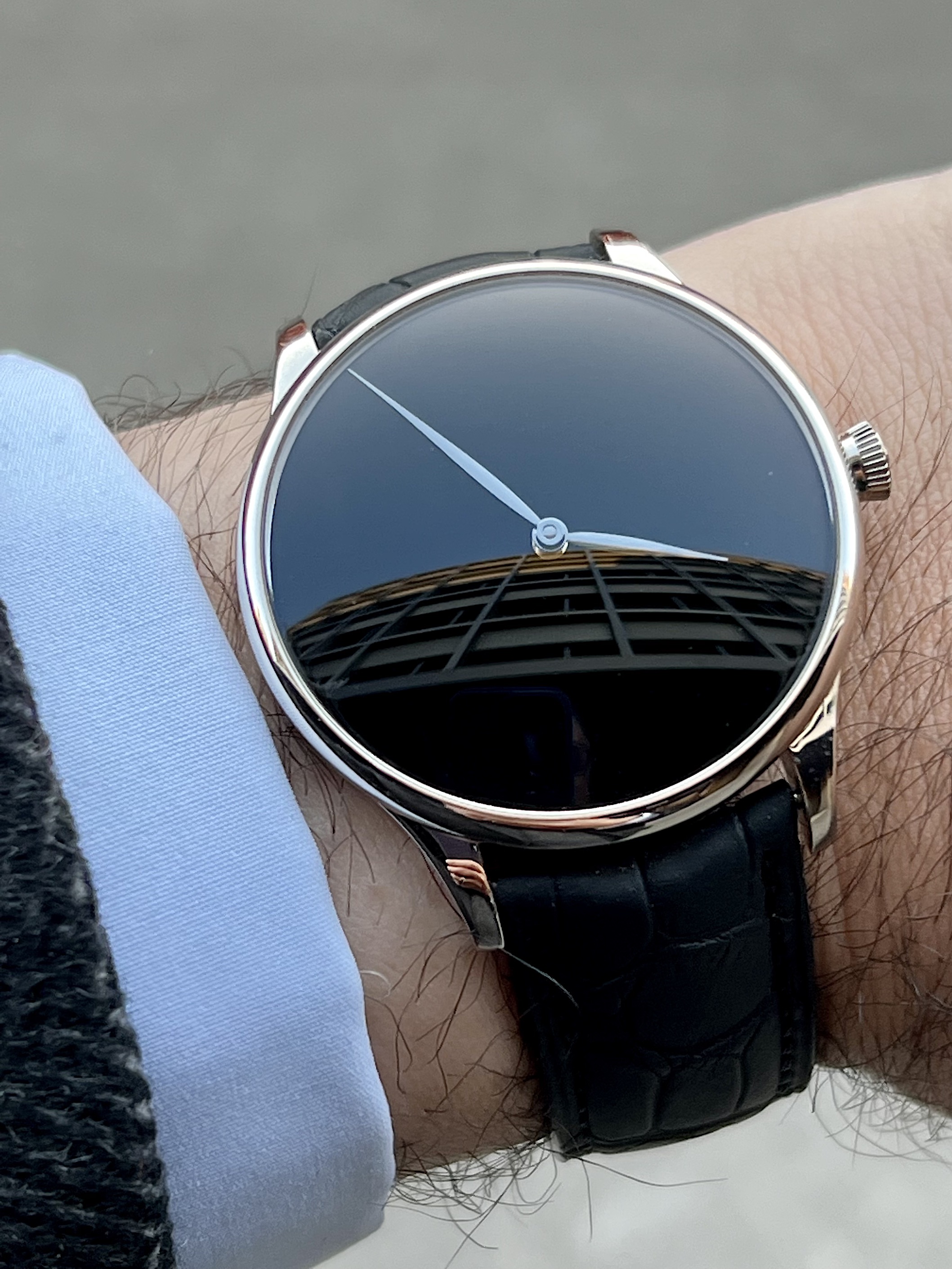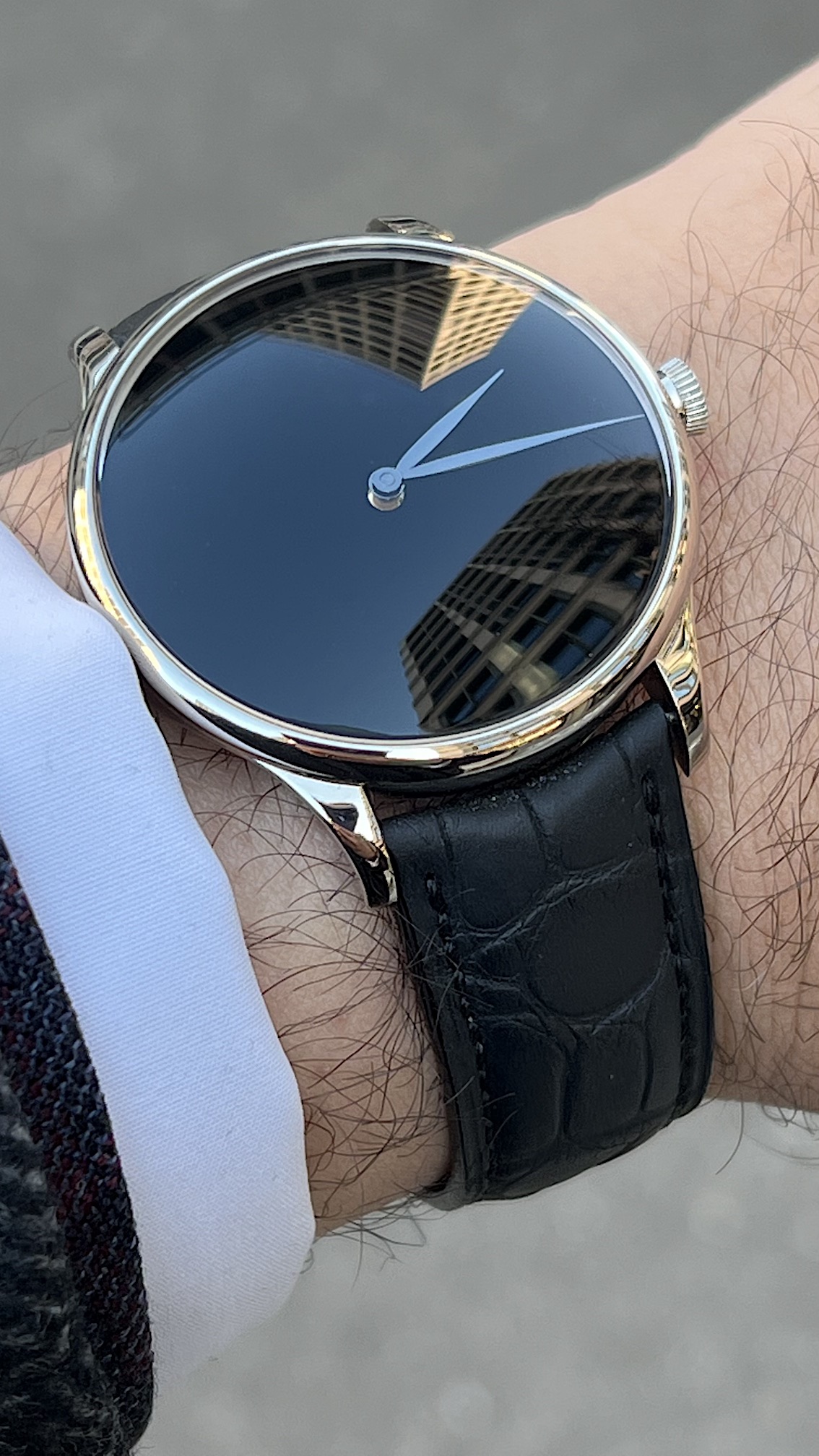 Previous "concept" watches in funky blue, cosmic green, artic blue are also very special but this Venturer Vantablack® is the ultimate black tie watch that can easily double (with the right outfit of course) as an everyday watch. Discreete, yet with a great in-house manufacture movement with a 3 days power reserve.

In conclusion, the H. Moser & Cie. Venturer Vantablack® is perfectly sized and works very well in a formal attire. The dial is certainly mesmerizing and no photos can really capture the full spirit of this watch.
Even if steel is much en vogue now I would say that the choice of white gold is very appropriate and gives to the watch the extra heft of reassurance that only precious metals provide.
This watch is an excellent choice for a discreet CEO that enjoys wearing a very rare and exclusive watch without drawing too much attention.