Parmigiani Tonda PF Annual Calendar Review
Parmigiani Fleurier has been a very innovative and true manufacture since its foundation in 1996. Thanks to the patronage of the Sandoz Foundation (that owns part of the pharmaceuticals giant Novartis) Michel Parmigiani created an array of movements from time only to complex tourbillon and chronographs.
In August 2021 Parmigiani newly appointed CEO: Guido Terreni (previously at Bulgari) relaunched the brand with the line Tonda PF.
This short review is about the Parmigiani Tonda PF Annual Calendar.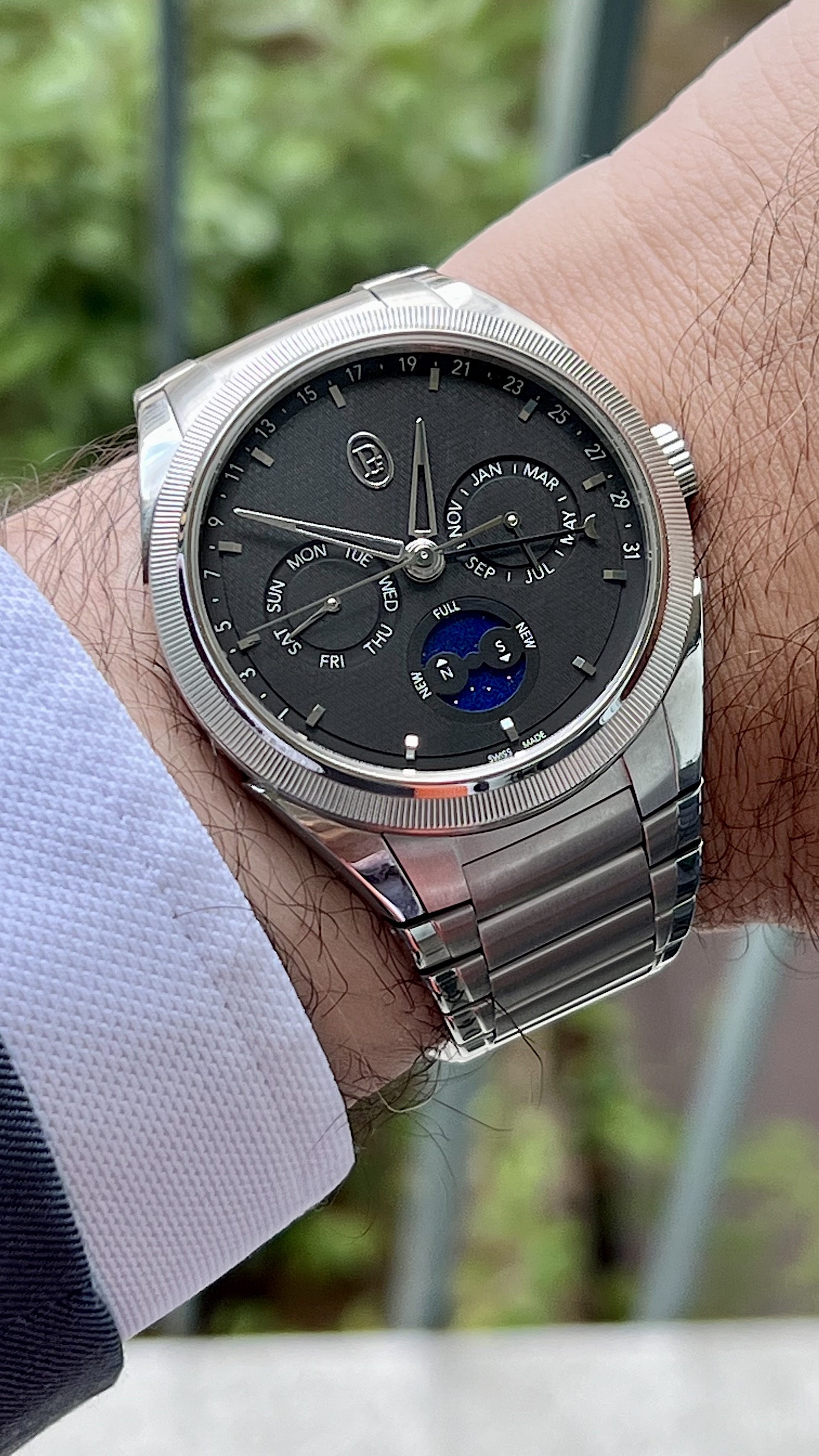 The Tonda PF line changes everything at Parmigiani. The older, classic-looking watches are no longer in the catalogue. The made place for the Tonda PF line which is what customers want: watches with integrated bracelet with 100 Meters water resistance.
The Ethos of the line is "rich minimalism". The line includes a time only watch, a chronograph, a split second chronograph and the annual calendar.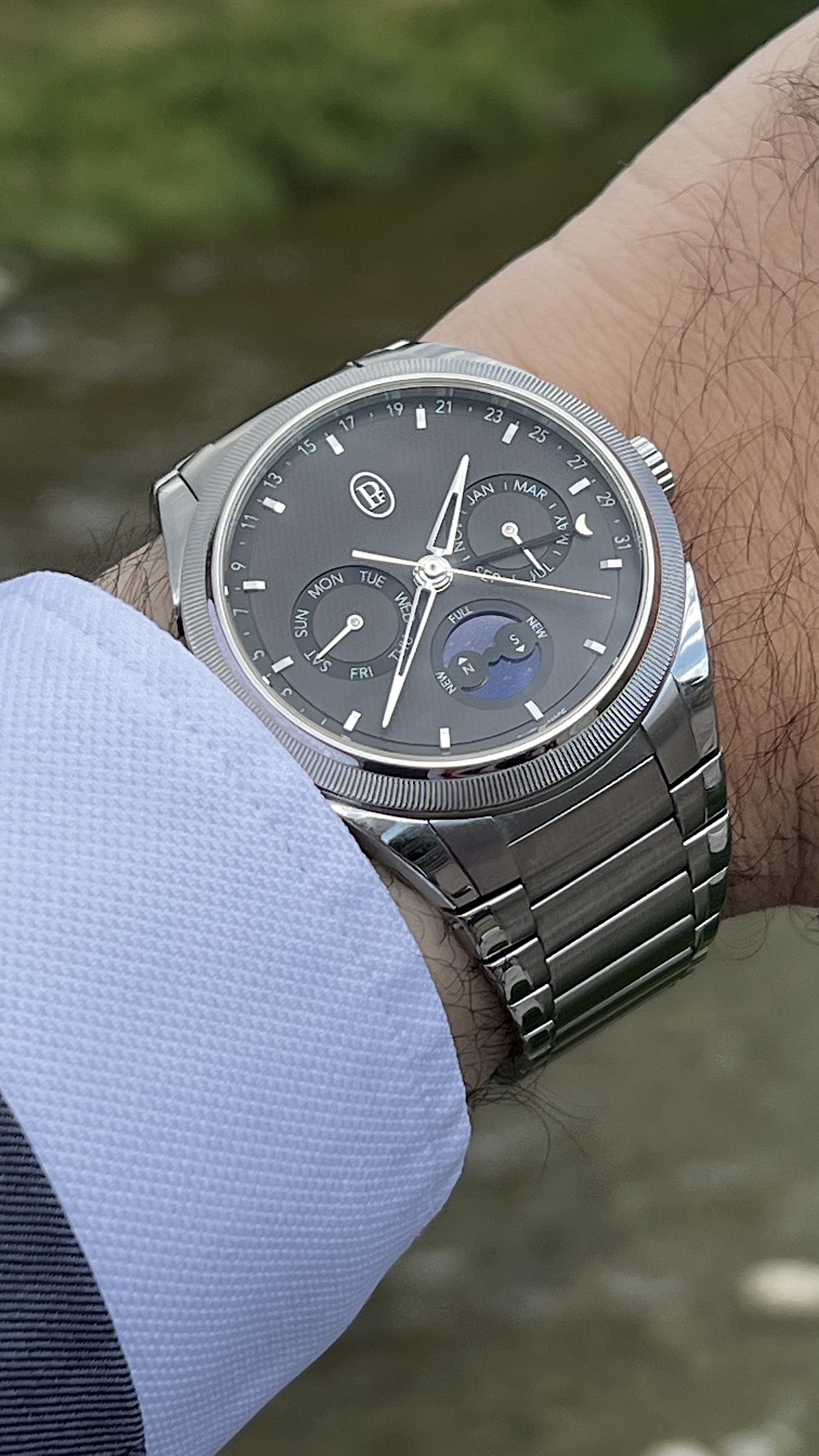 Annual and perpetual calendar dials are usually not an easy fit for minimalism: the dial has to include all the relevant information but, in the Tonda PF Annual Calendar the result is very balanced. The dial present a subtle guilloche decoration. The new logo just says "PF" which is certainly more minimalistic that the previous dial which had Parmigiani Fleurier (hard to pronounce even for Swiss people, are unless are fluent in both Italian and French).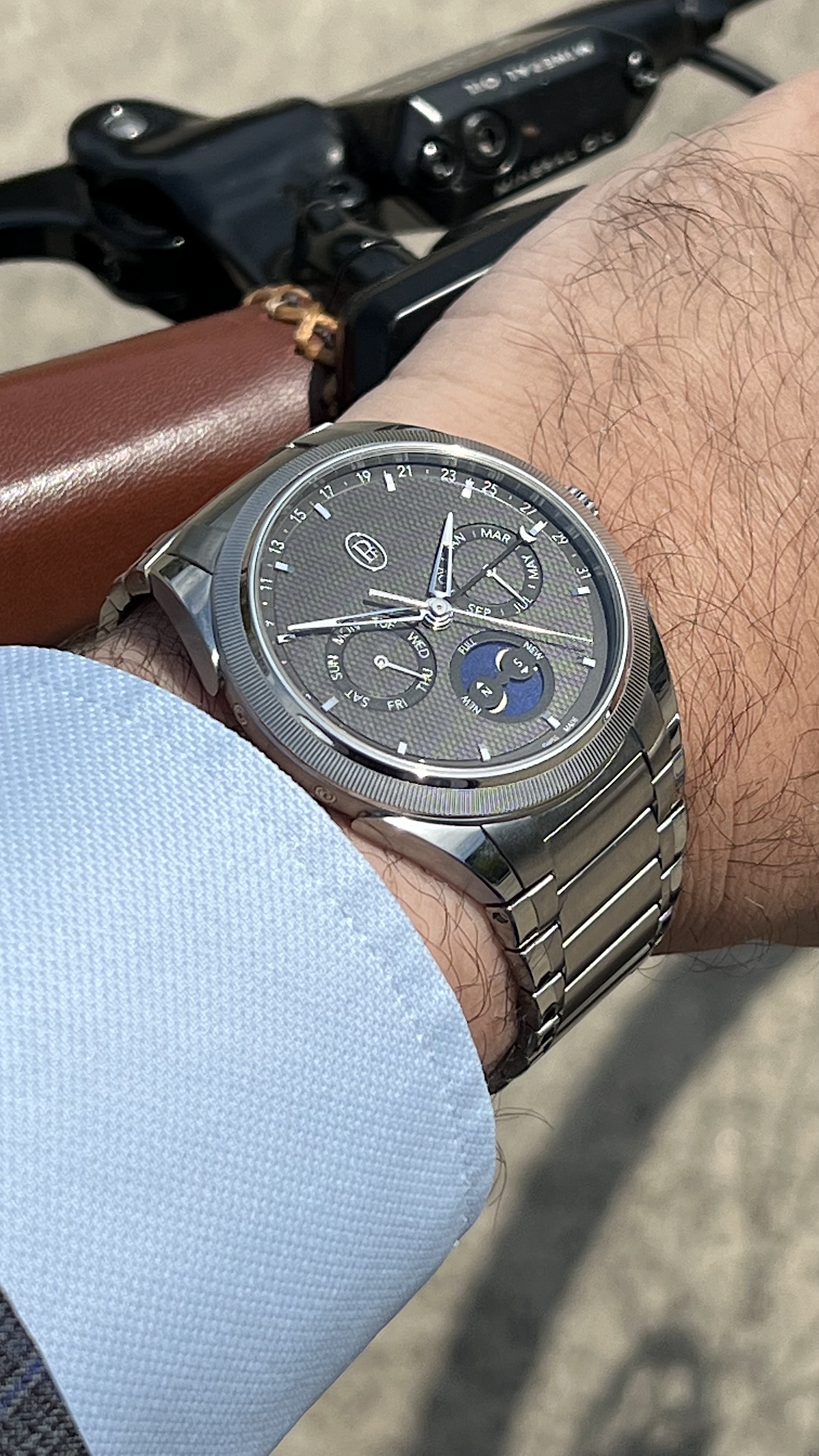 The day of the weekly is cleverly included on the top of the dial with a distinct retrograde hand.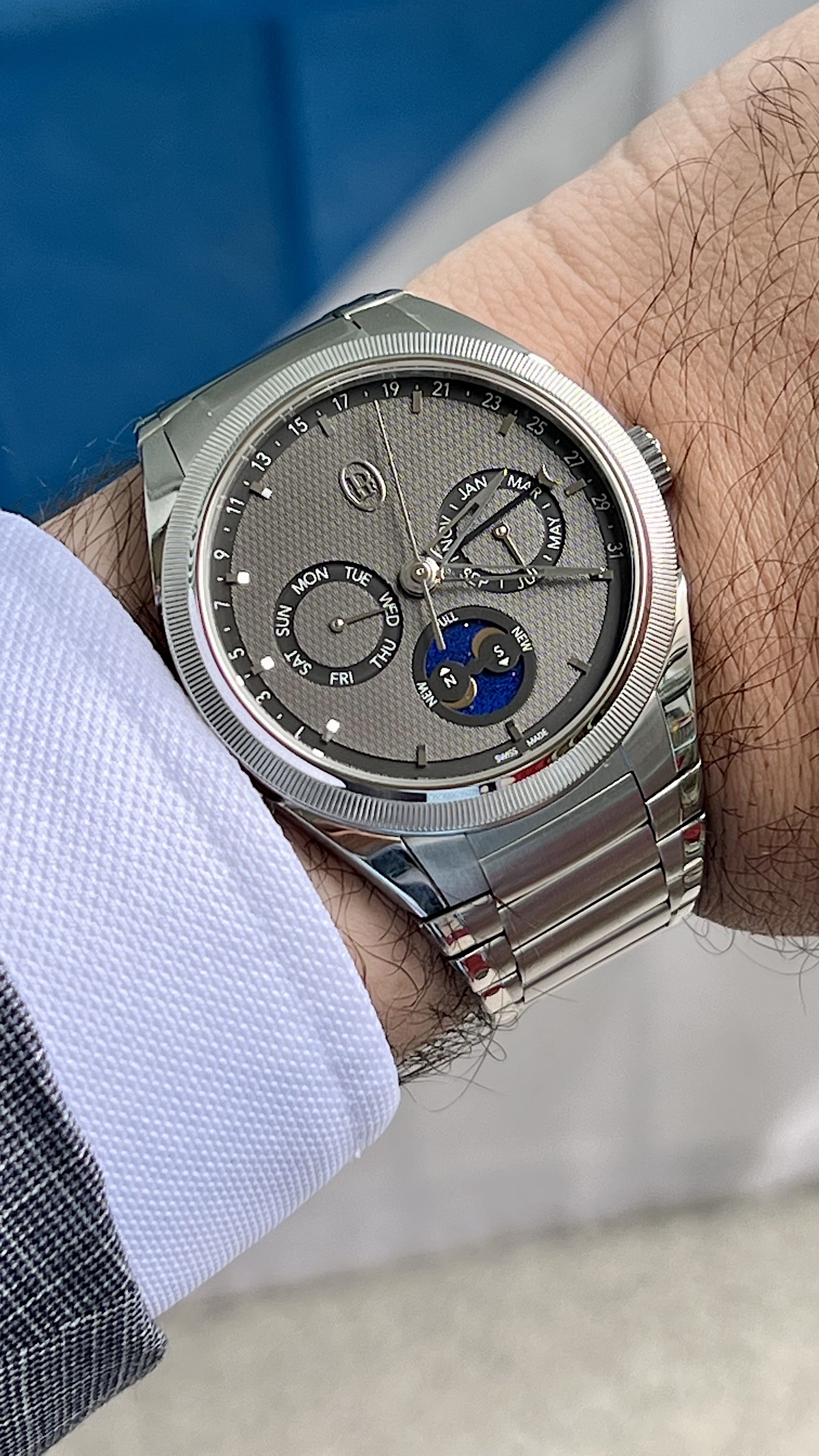 As you can see in the photo above the color of the dial varies from dark grey to light grey, depending on the light.
According to the new CEO it is not a simply grey but includes nuances of brown to make it more interesting.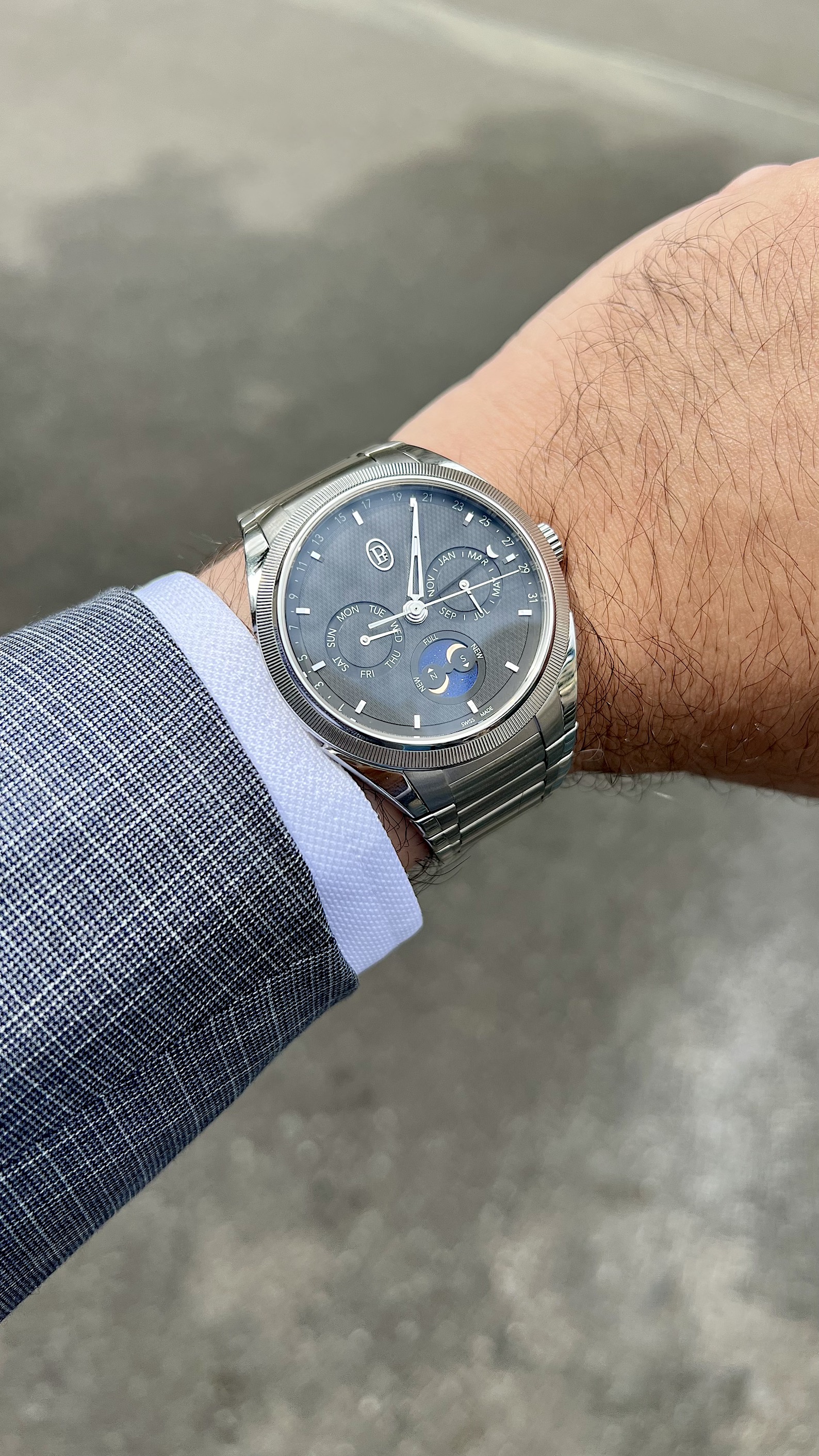 The moonphase includes both northern and southern emispheres and is a modern interpretation of this classic
complication.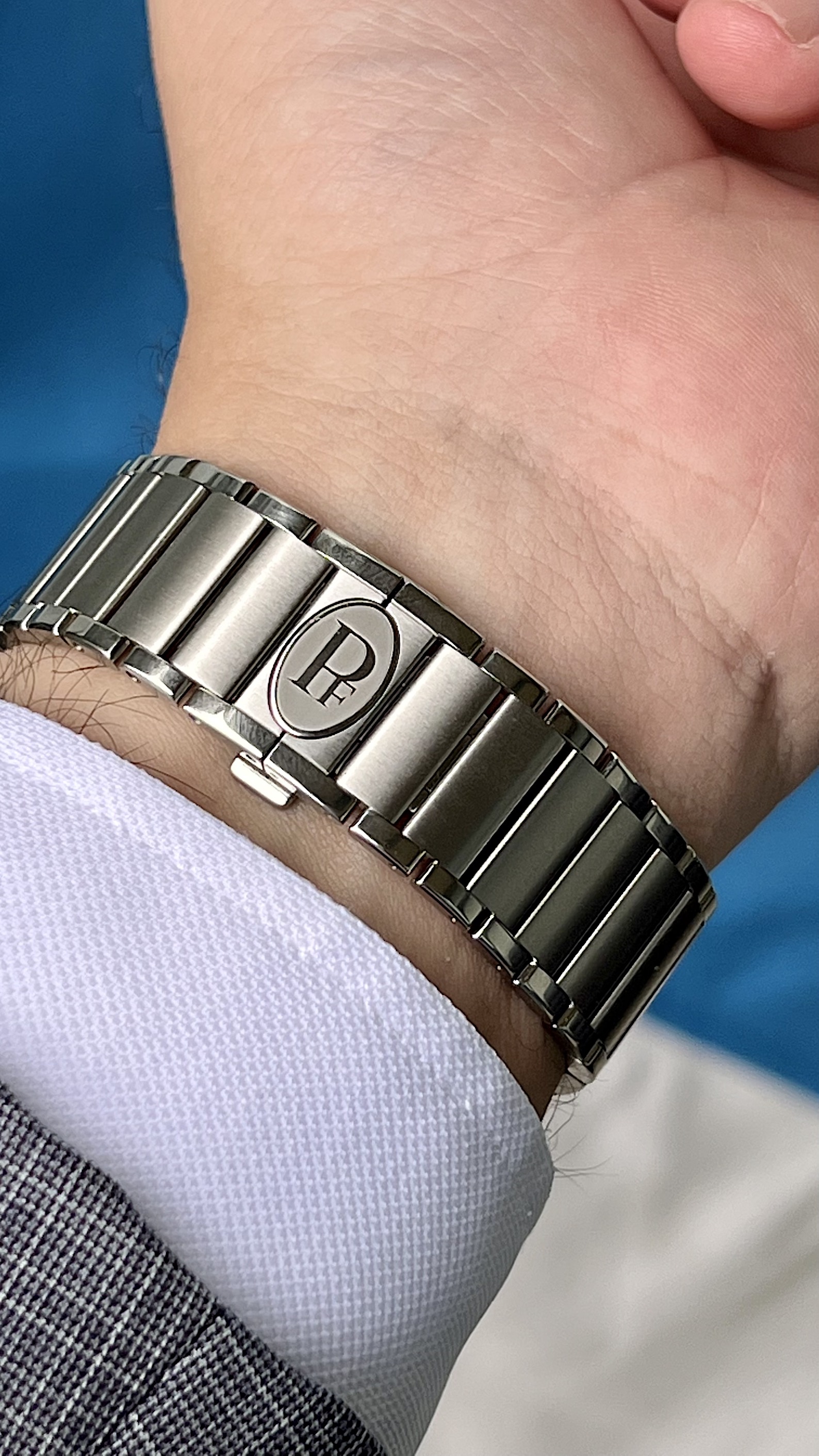 Executing a well done steel bracelet is easier to be said than done, especially in the luxury segment of steel watches where the competition is very fierce. Here Parmigiani delivers a very comfortable and visually appealing bracelet with the PF brand repeated on the clasp.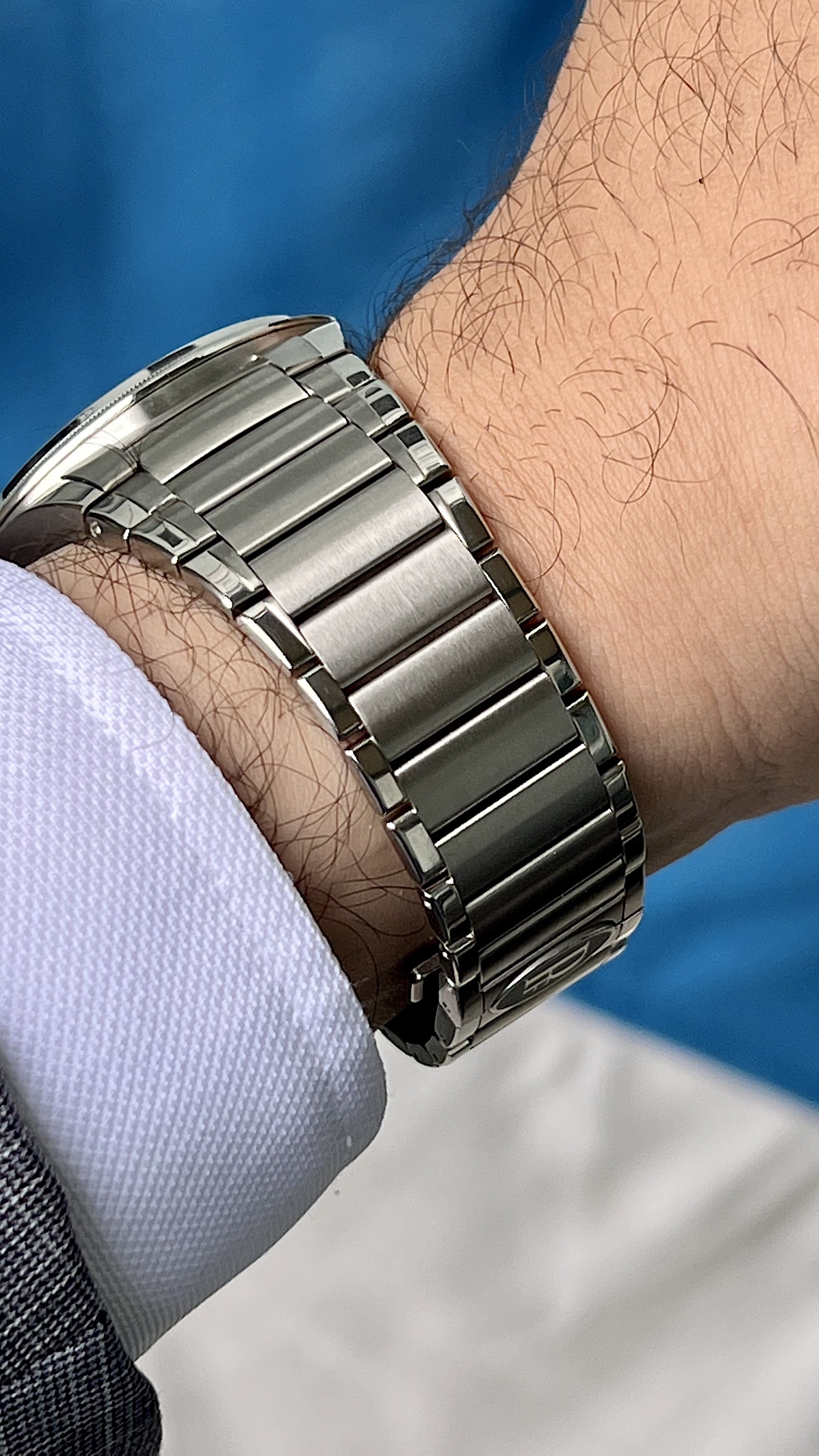 The links are intentionally short to allow a more precise adjustement. The PF line is supposed to fit the weared like a bespoke suit, and it delivers all it promises and more.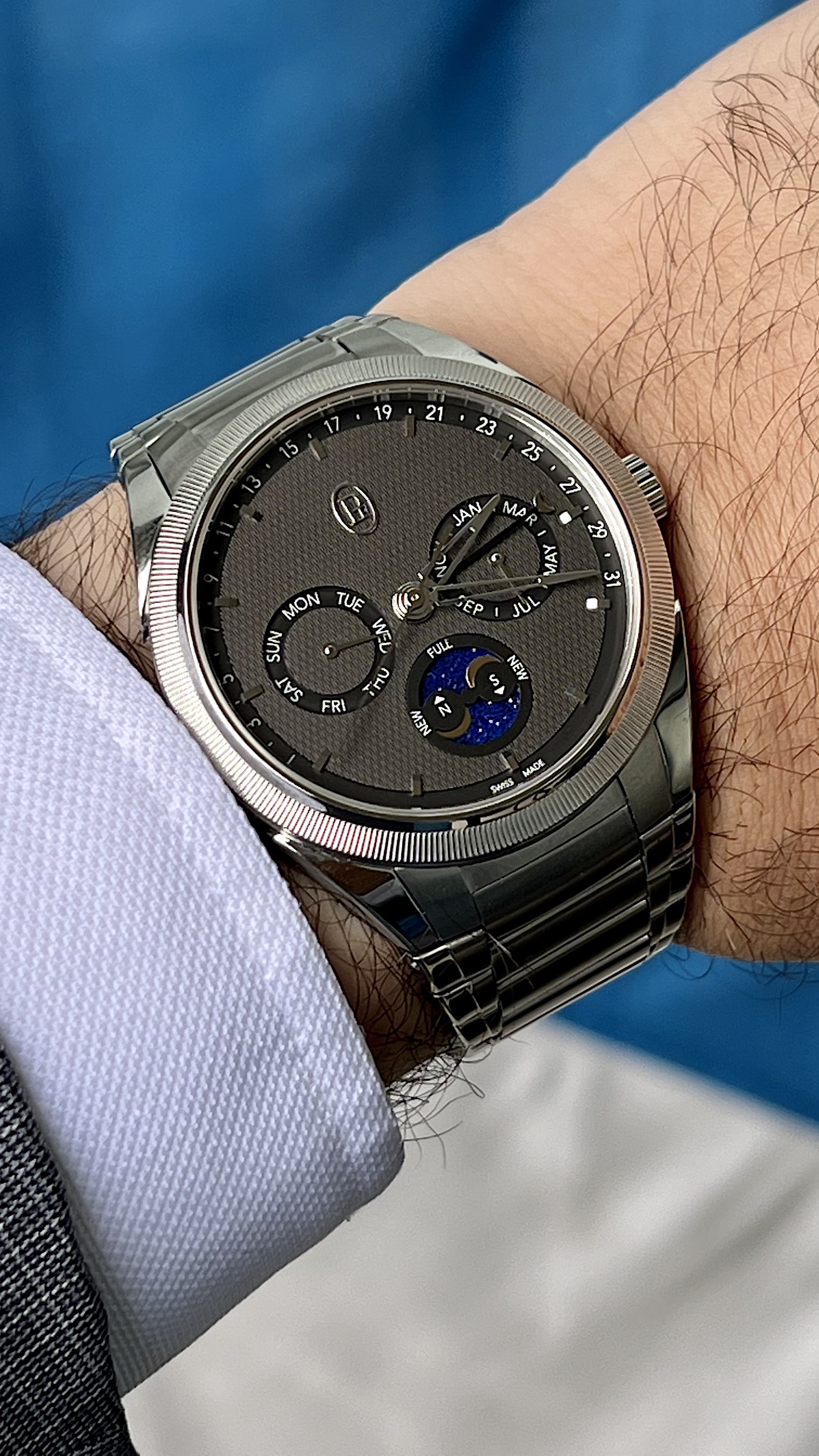 In conclusion we feel that the Parmigiani Tonda PF Annual Calendar is a perfect watch for the modern CEO: it includes all the elements of the more famous siblings (comfortable bracelet, generous water resistance allowing the watch to be worn in any setting) with the added exclusivity of an independent true manufacture that is only known to true "connoisseurs".