Roger Dubuis Excalibur Spider Huracan Review
For many, wearing a watch is more than just a timepiece - it's a statement of their style and success. In the past, traditional luxury watches were the preferred choice, with their classic designs and timeless elegance. However, in recent years, there has been a shift towards more avant-garde and contemporary designs, like the Roger Dubuis Excalibur Spider Huracan.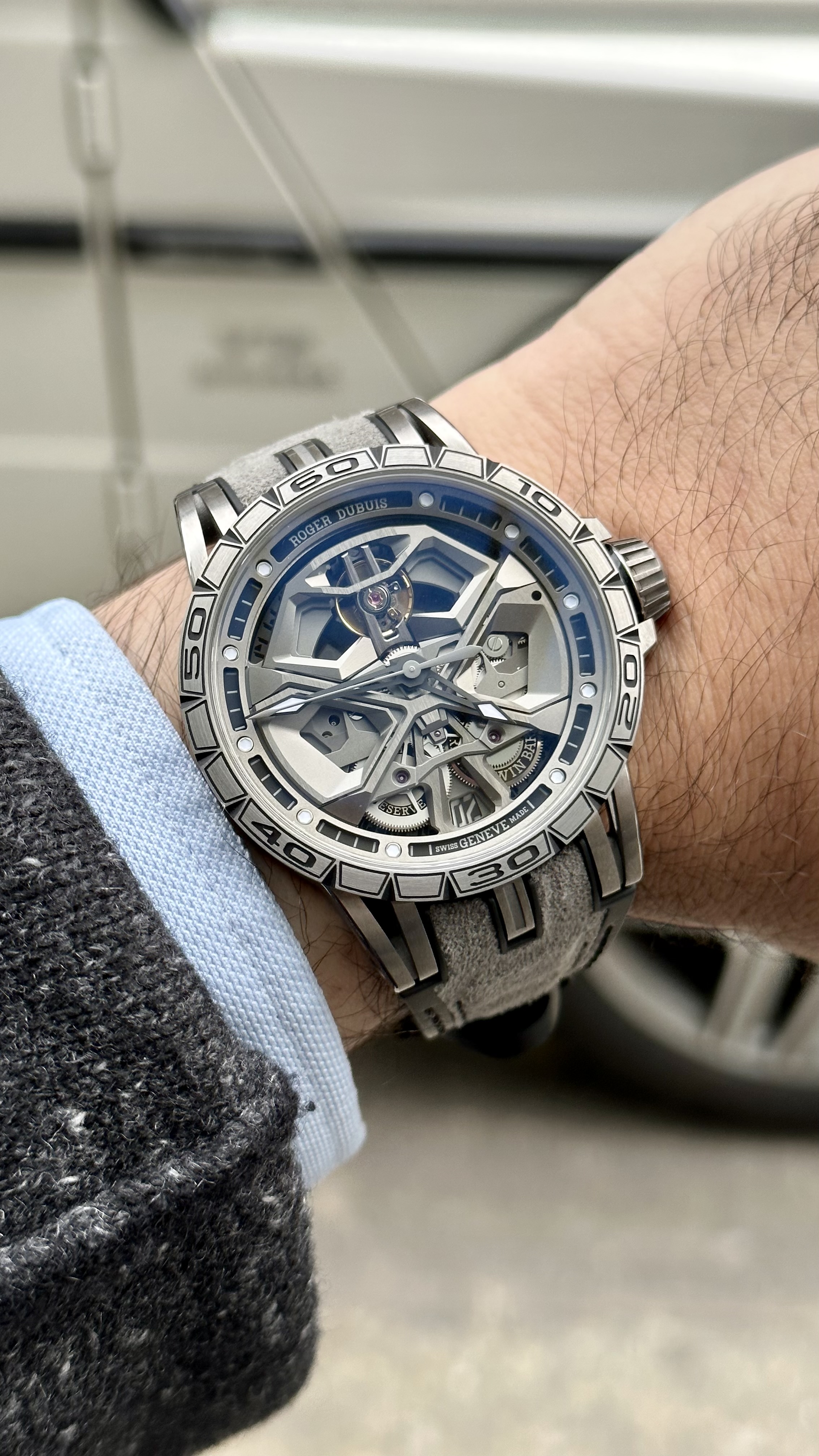 The Excalibur Spider Huracan's grey monochrome scheme is not only inspired by the design of the Lamborghini Huracan sports car, but it is also an expression of modern confidence and boldness. Its titanium case is not only light but also durable, making it an ideal choice for the active and busy lifestyle. The watch's unique design and high-quality materials make it stand out from the more traditional luxury watches, making a bold and striking statement on the wrist.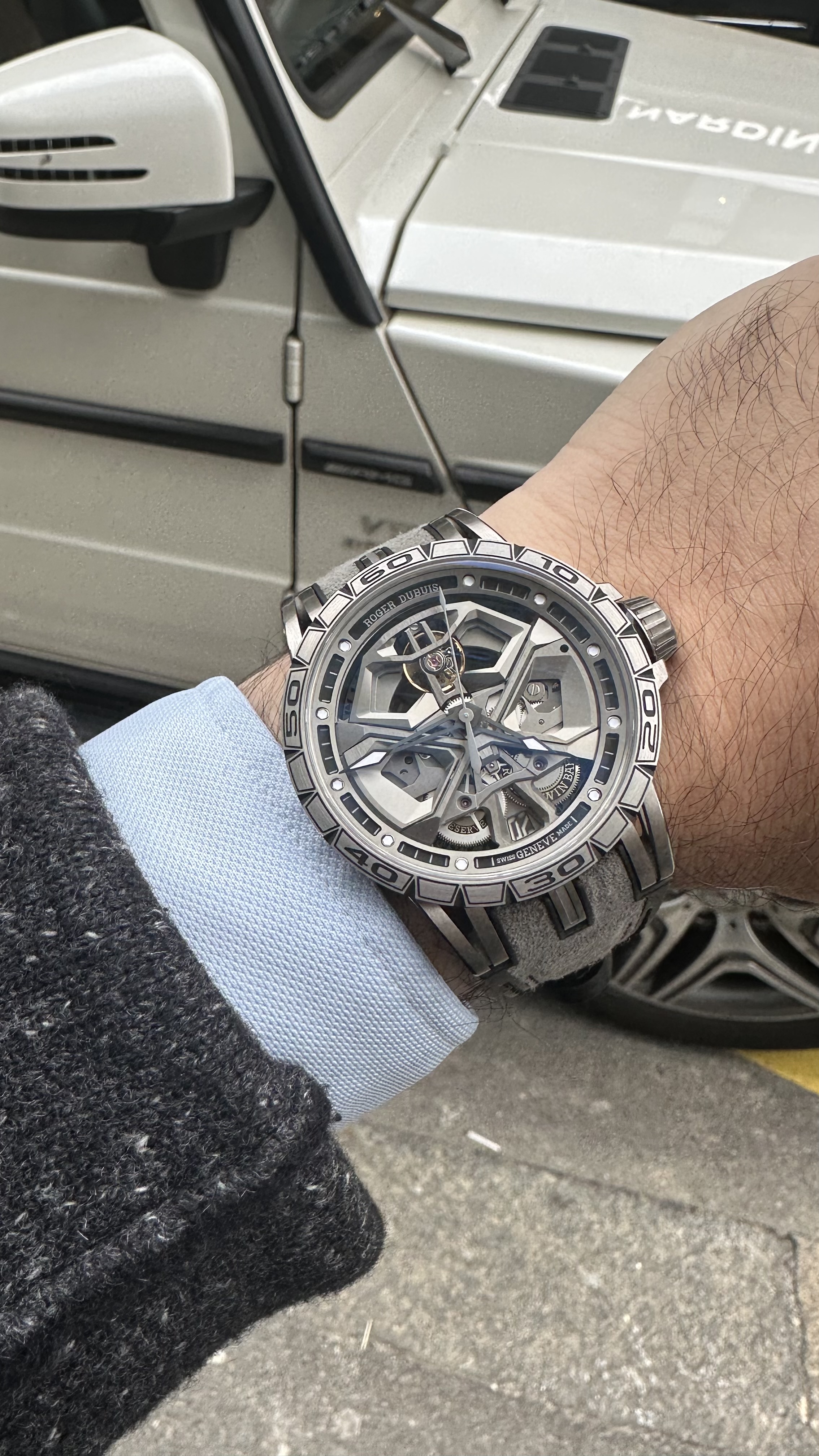 The Alcantara strap on the Excalibur Spider Huracan is both practical and stylish, reflecting the watch's attention to detail and high-quality craftsmanship. Alcantara is a luxurious material that is often found in high-end sports cars and yachts, making it a natural fit for a watch inspired by the Lamborghini Huracan. The strap's softness and durability make it perfect for extended wear, while the quick-release system allows for easy changes to match the wearer's style.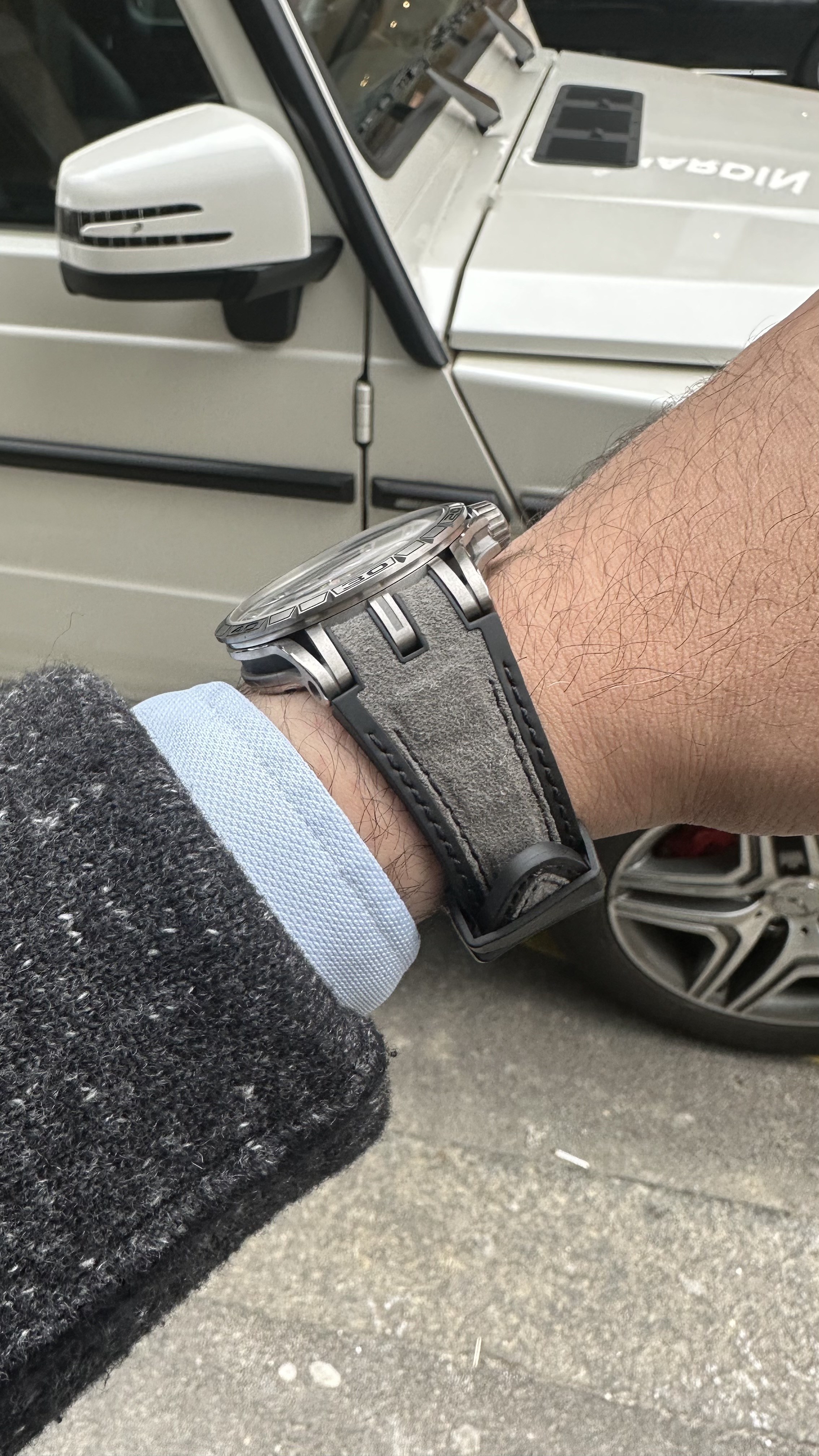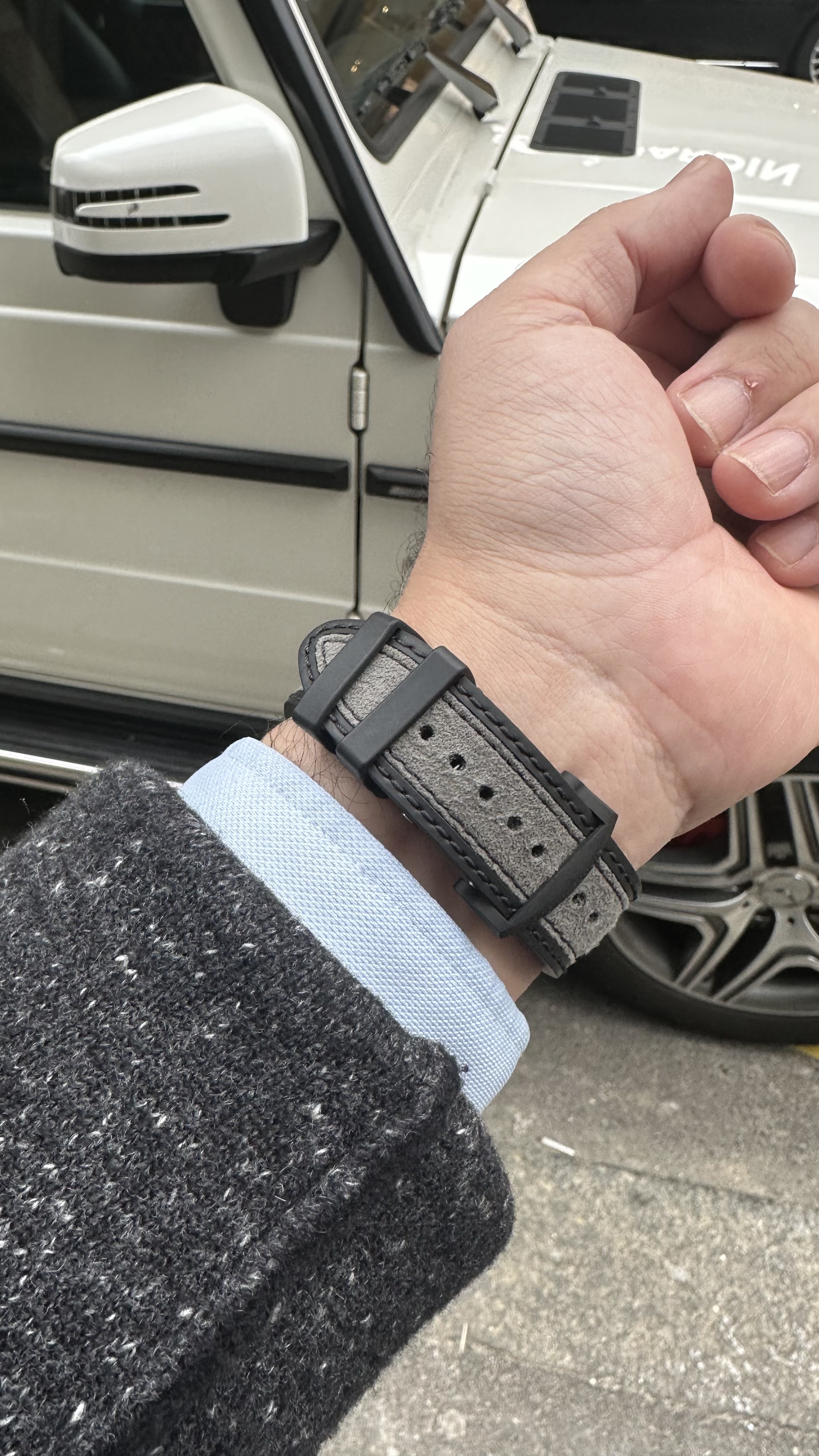 In addition to its striking design, the Excalibur Spider Huracan also boasts a range of technical innovations. The watch is powered by the in-house caliber RD630, a movement developed specifically for the partnership with Lamborghini Squadra Corse 🏎️. The calibre features a twin barrel power supply, which allows it to reach a power reserve of 60 hours ⚡. Its structure is designed to resemble a supercar engine, with strut-bars forming a visible signature.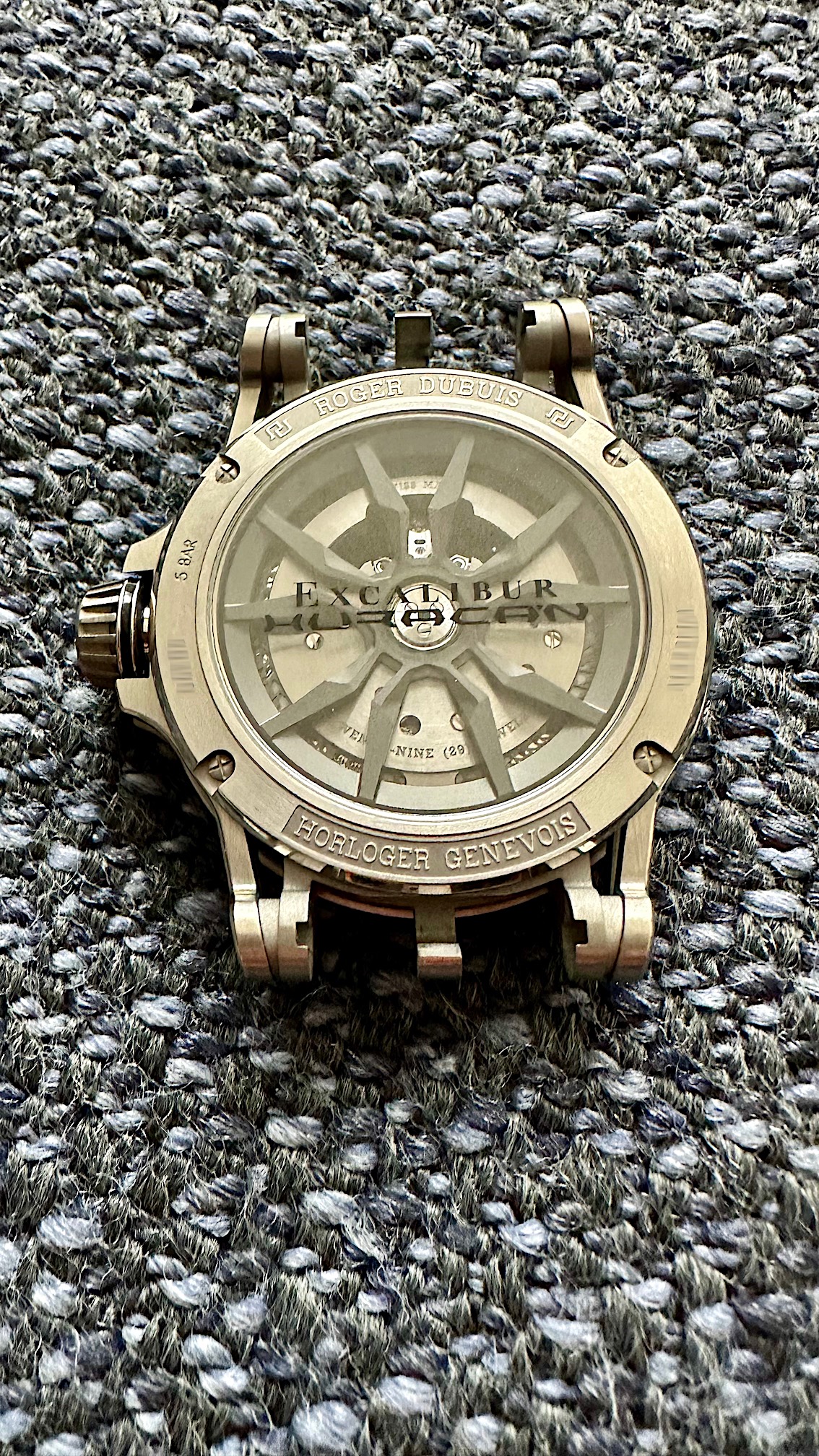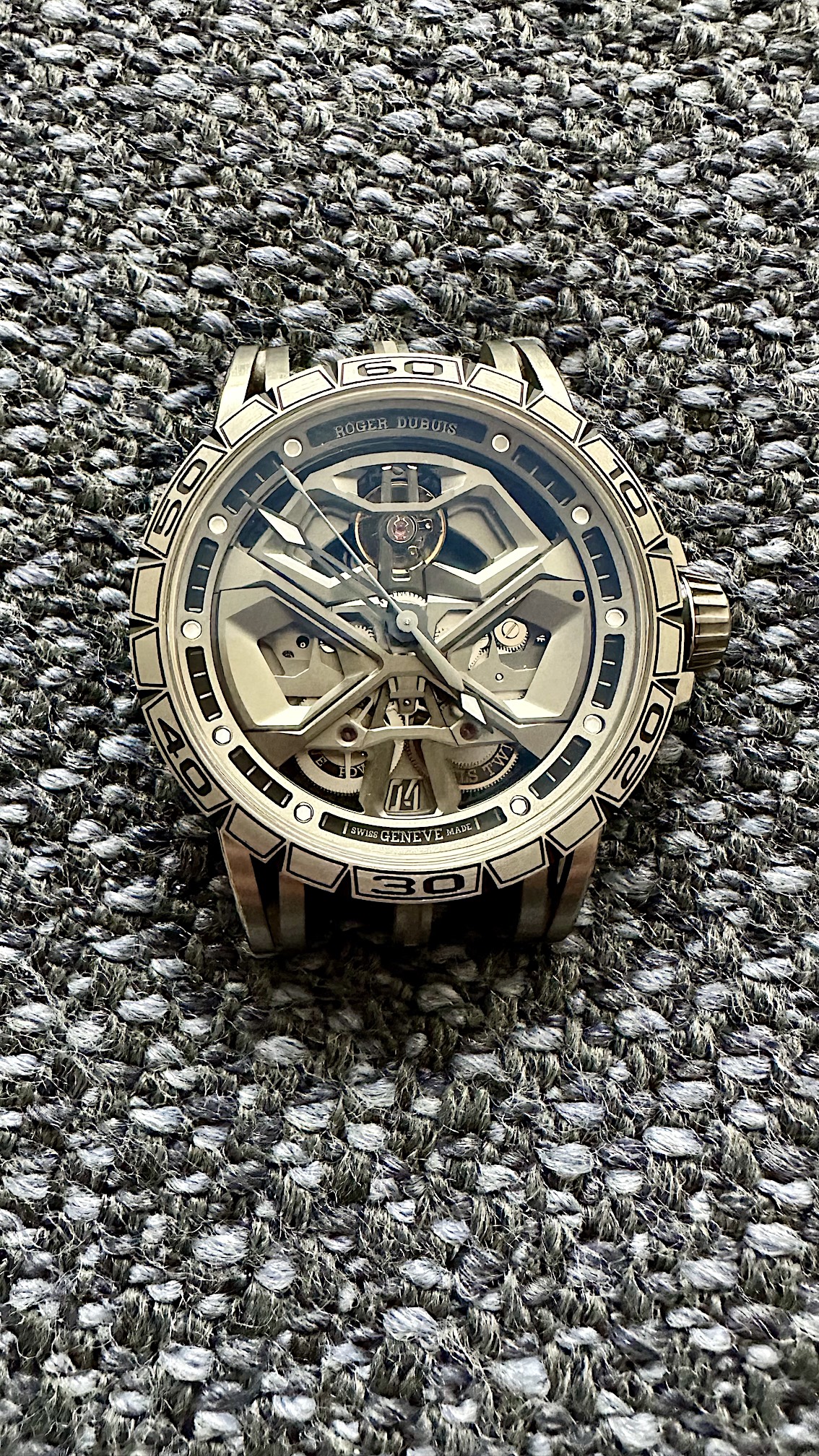 The watch's water resistance rating of 50 meters makes it suitable for outdoor activities, while the Super-LumiNova coating on the hands and indexes ensures optimal visibility in low-light conditions.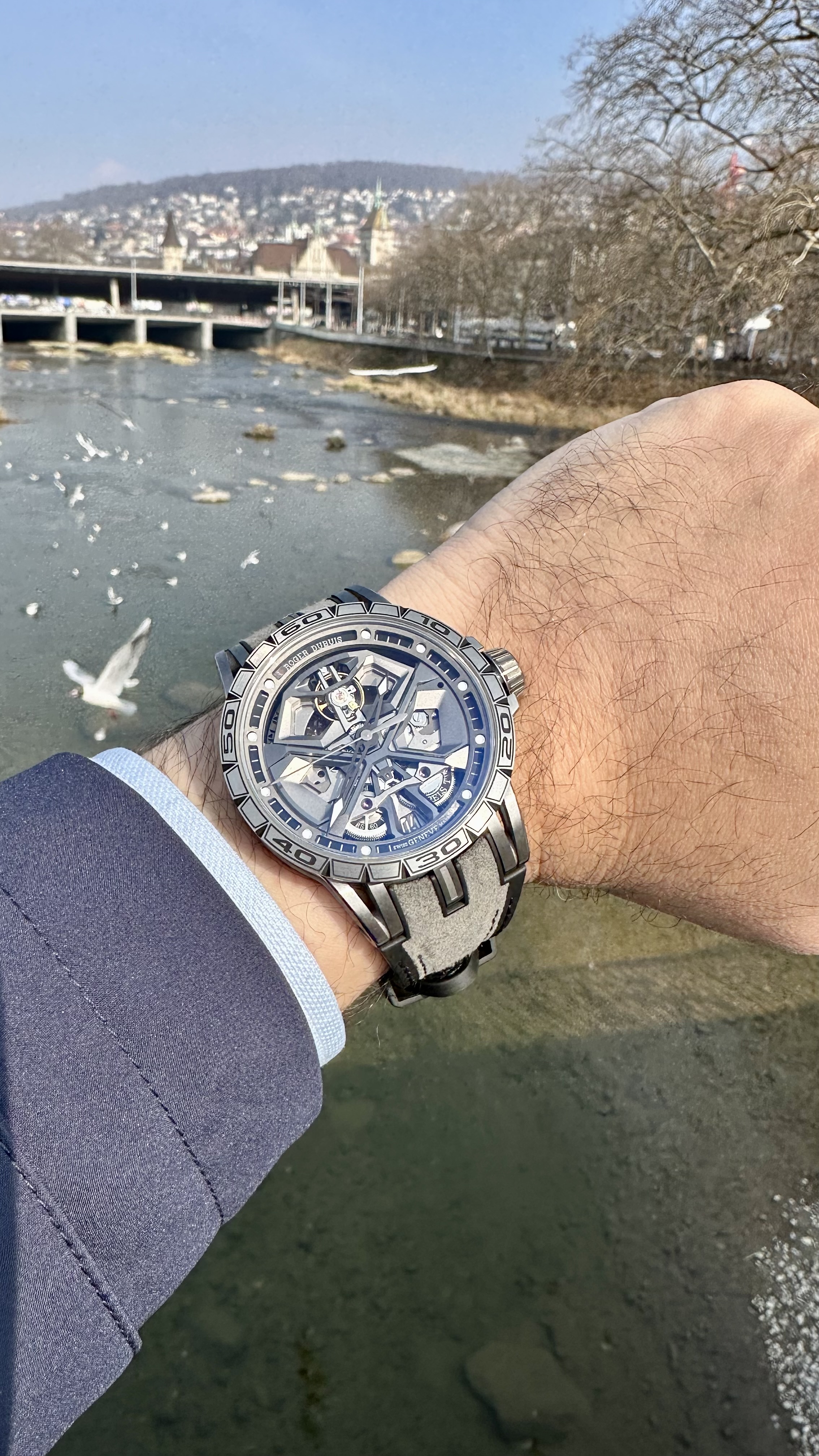 The Excalibur Spider Huracan is a statement piece that showcases confidence, style, and success. Its bold and innovative design, combined with its exceptional quality and technical capabilities, makes it an excellent choice for those looking to stand out from the crowd.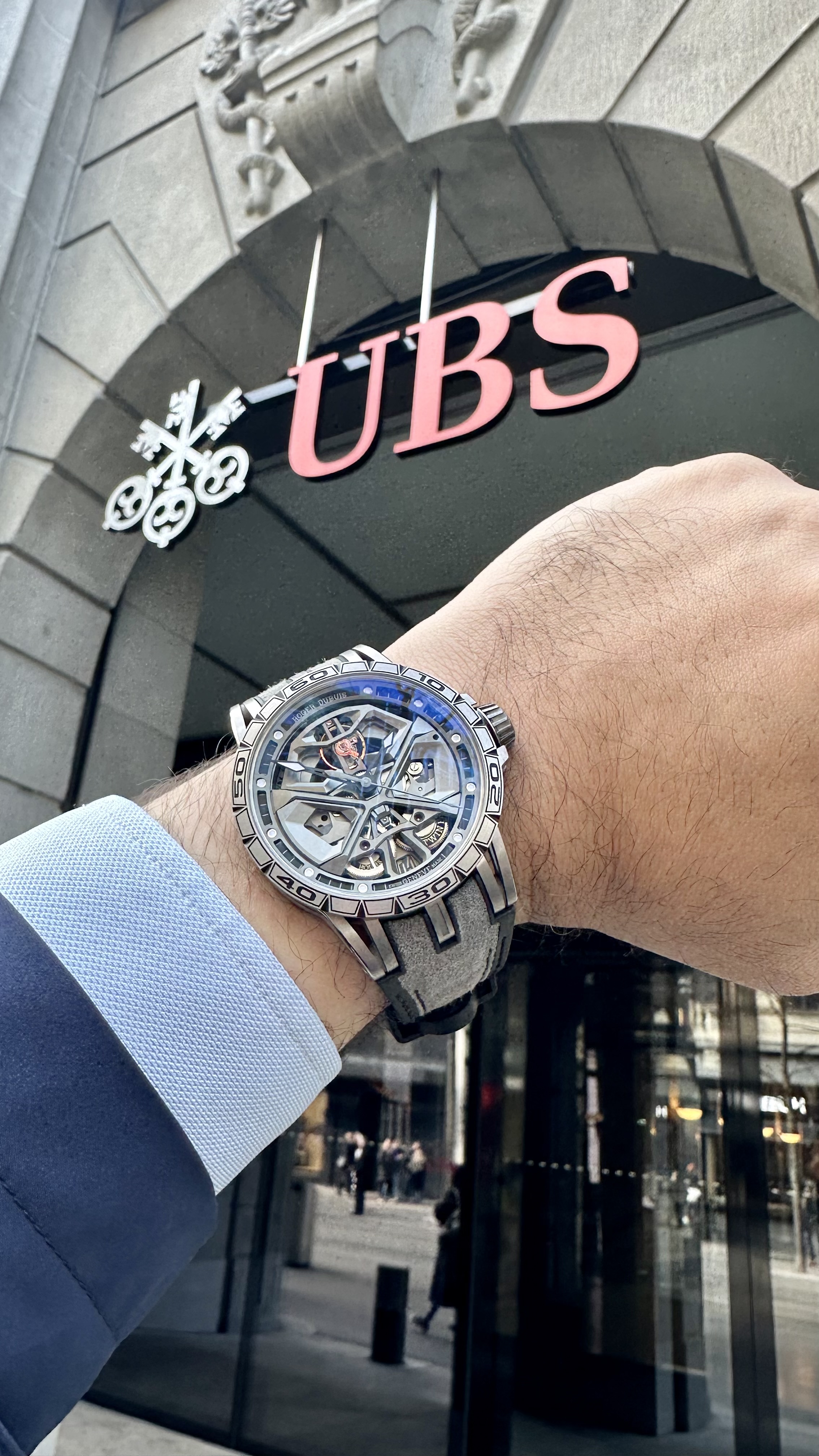 With its avant-garde design and technical innovations, the Excalibur Spider Huracan is a great choice for modern business leaders looking to make a statement. Its unique design reflects the changing culture of modern business, where traditional luxury watches are no longer the only option.
The Excalibur Spider Huracan's technical innovations and avant-garde design are certain to turn heads and spark conversations, making a statement that perfectly showcases the wearer's avant-garde tastes.